When the weather heats up, you want to be outdoors! But a bland patio with aging pieces can seem unappealing when you want to unwind. You should like to spend time on your patio and enjoy the way it looks. Having high-quality outdoor furniture cushions and decor can make all the difference—and you can make it happen on any budget.
From a brighter look to a private space, you can DIY your dream space and make it a reality more easily than you may think. Check out our design tips for decorating your patio this summer!
1. Rearrange your furniture.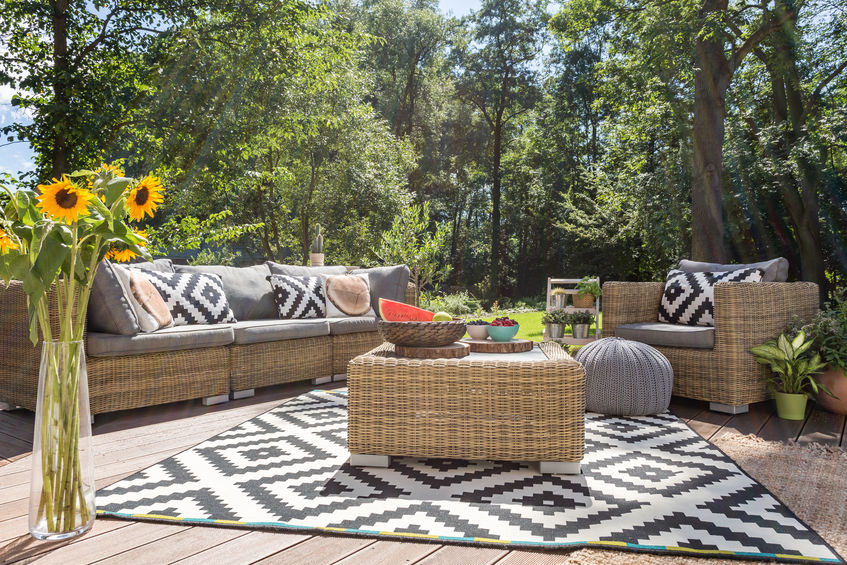 Give your patio a brand new look by trying a fresh layout. If you've had your furniture in the same spot for a while, make a change this summer! Finding new spots to sit and relax, or even adding extra pieces, can make setting up your patio for summer that much more exciting.
When it comes to design, the details can make a big difference. Changing up cushions, curtains, or umbrellas can also help transform your patio. By adding pops of color or creating new shaded spaces, you can enjoy a relaxing new space.
If you still don't know what you want for your patio, or you have an idea but need a little inspiration, check out this idea gallery from HGTV!
2. Use bold colors.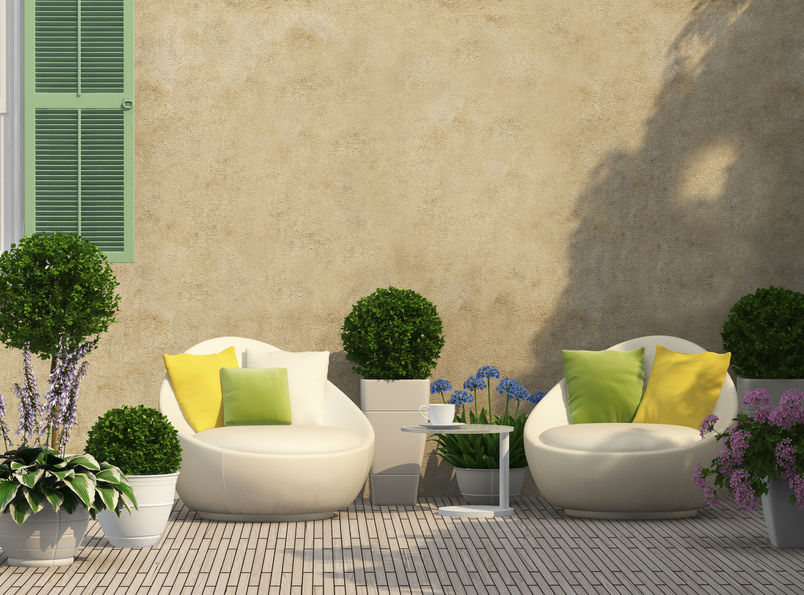 A bright color can spice up your patio for the season. From accent furniture and new cushions to a patio umbrella or beautiful flowers, there are plenty of ways to incorporate summer colors into your decor.
Adding several new hues may even be best for enjoying your peaceful space. Mixing shades that are close together on the color wheel (like yellow and green) can create a varied, layered look without overwhelming your family or guests.
Love neutrals but still want to take your patio decor up a notch this summer? Maybe a pop of color with just a few cushions or pillows is more your style. Blues, greens, oranges, and yellows are all great choices to add personality to your outdoor area in the warmer months.
3. Determine a focal point.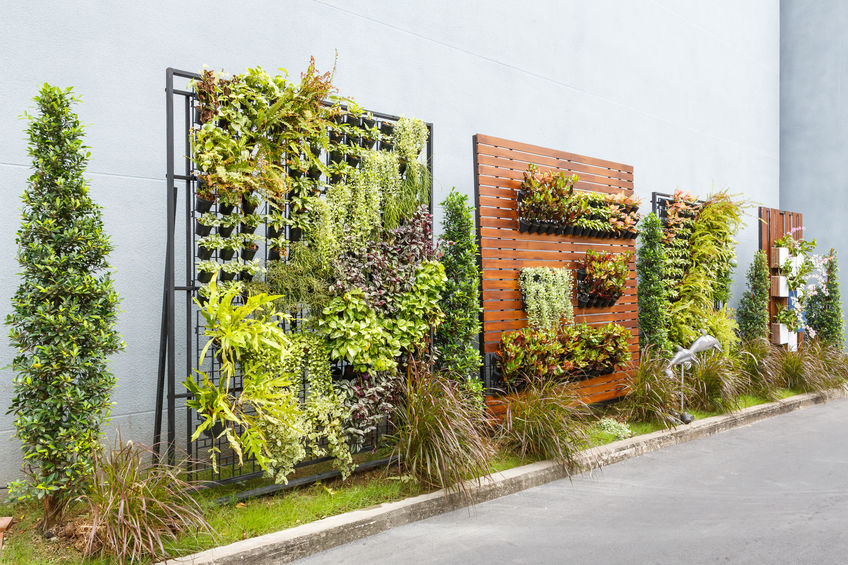 Have a patio wall or backyard fence? Use this blank space as your canvas for creating a focal point to your outdoor getaway. Grab a fun template and paint a mural design you love, or find an art piece that fits perfectly.
If art isn't your specialty, or you don't want to add paint to your backyard surface, there are other great decor options. Hanging metal sculptures or vertical gardens can also draw your guests' eyes and impress them with your design prowess.
4. Create privacy and shade.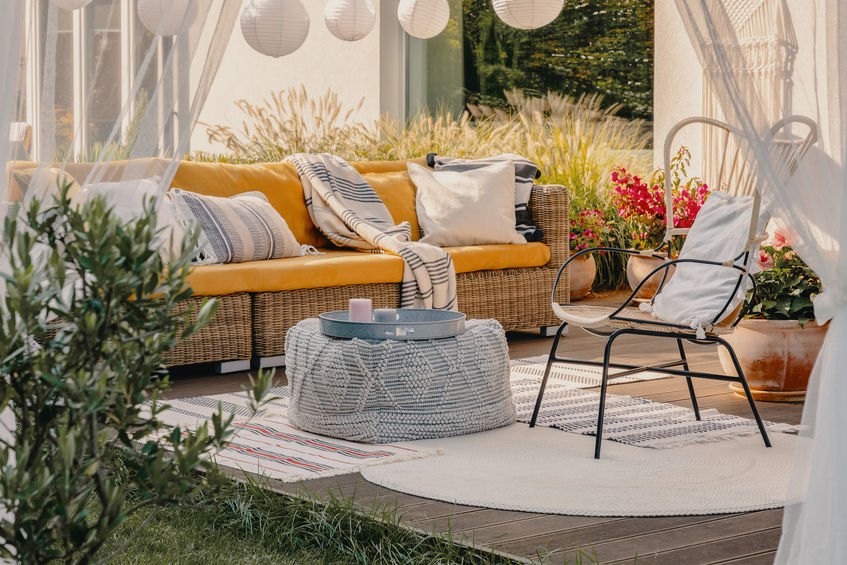 We know you want the backyard to be a place of rest and relaxation in the summer—at least when the kids aren't running and playing outside. When it's time to unwind, don't let nearby neighbors or the hot sun keep you from enjoying your time on the patio.
Outdoor curtains are a great way to define a space, create shade, and ensure privacy. Pergola "walls" or tension rods on screened-in patios are a great way to hang weather-proof curtains to create a tucked-away space you'll love.
5. Add new cushions to patio furniture.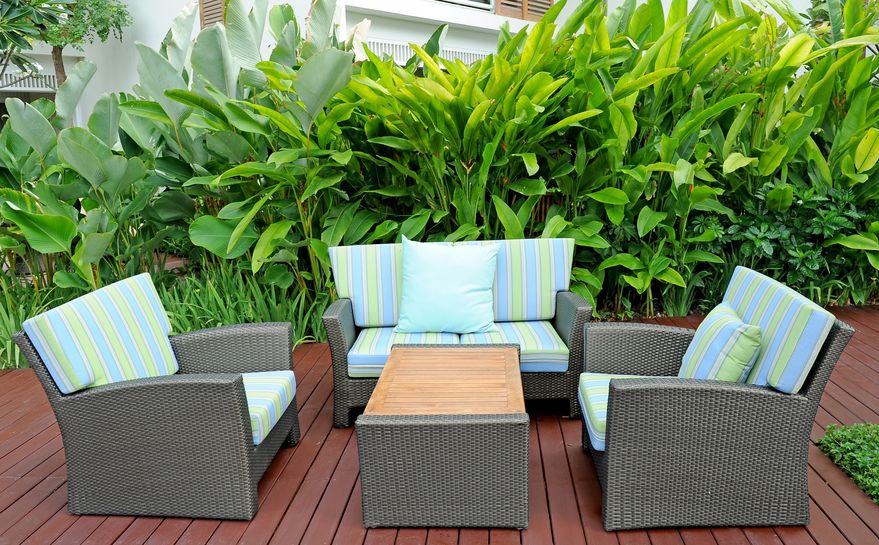 Small, budget-friendly changes can make a big difference for you and your guests, especially when these changes make you all more comfortable! Update your patio cushions to combine relaxation and style this summer.
Different shapes, fabrics, and designs can make your patio and furniture look brand new. Want even more bang for your buck? Pick a few bright shades or exciting patterns for your cushions to check off #2 on this list, too!



Ready to bring your patio to life for summer? Try a few of these design tips to create a stylish, relaxing space for you and your guests to enjoy the warm weather. If you're ready to take on a DIY project to create exactly the space you've been dreaming of, consider made-to-order cushions, patio umbrellas, outdoor art, and more!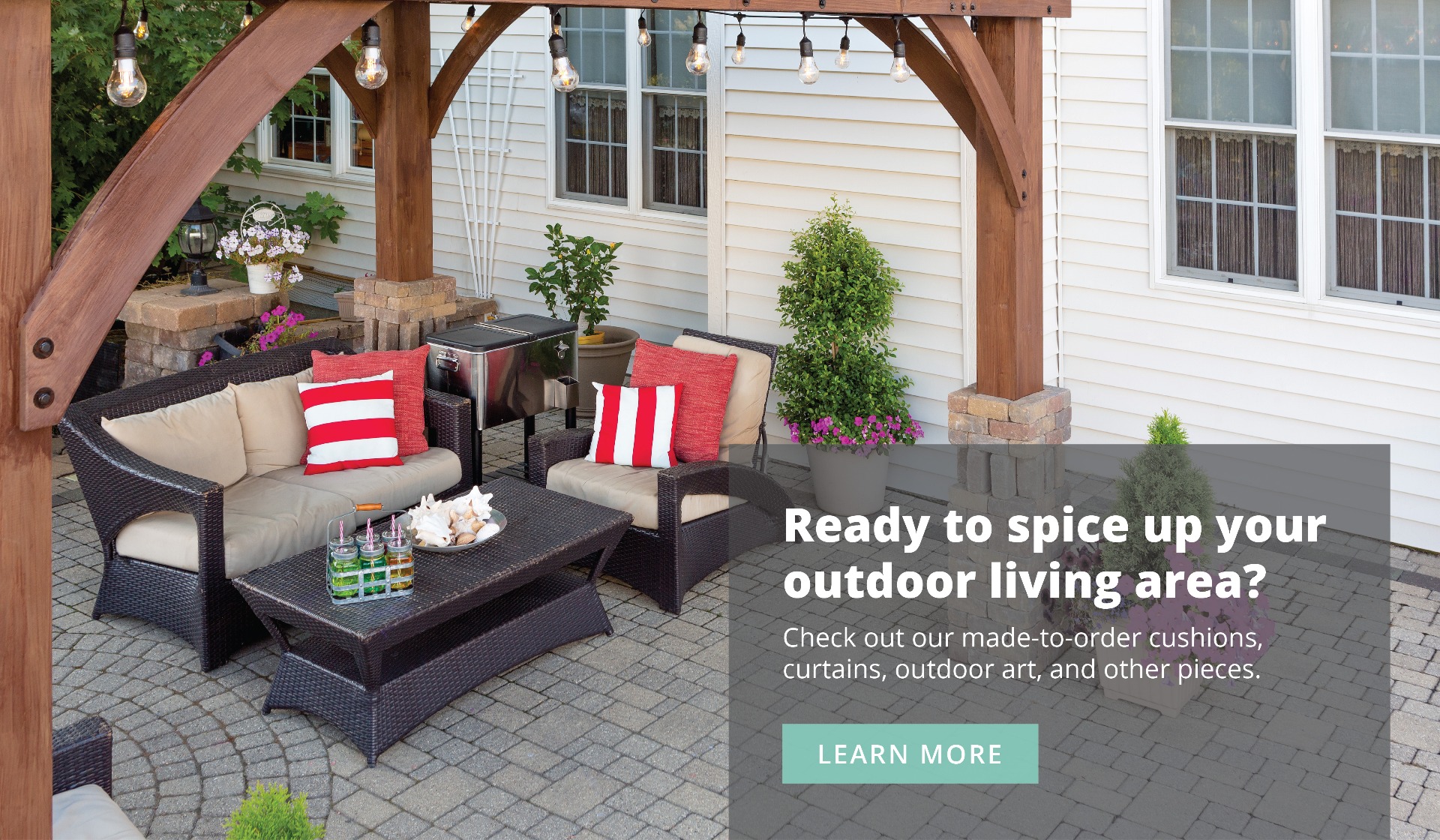 Summer Living Direct—a branch of Jordan Manufacturing—has helped Indiana homeowners, decorators, and DIY-ers find quality custom cushions, curtains, outdoor art, and umbrellas for their patios since 1994. To learn more, please visit our website or follow us on Facebook.