From summer sun to mildew to winter ice and snow, patio cushions can take a lot of damage in your outdoor space. Not only do stains and fading make your patio less attractive, but they also take away from the comfort of your space—which can be frustrating. While quality cushions are made from durable fabric and filling to withstand the elements, every homeowner should have the tools they need to prevent staining, mildew, and fading.
Taking steps to protect your cushions all year long is important to prolong their life. Here are a few dos and don'ts to help you keep your patio looking beautiful.
Do…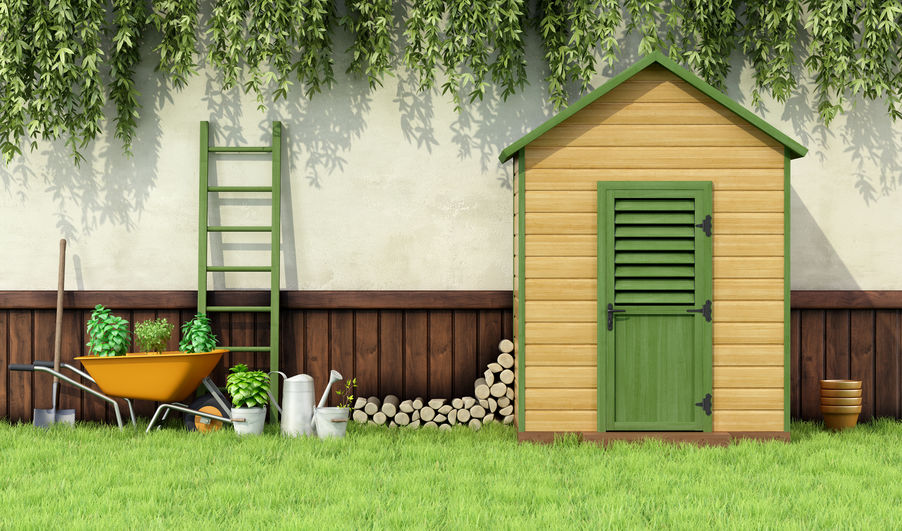 Clean cushions regularly.
Keeping cushions clean may seem tedious, but it's actually a simple way to keep them in great shape. Shaking out cushions regularly can help them stay free of debris and have fewer stains each season.
Additionally, cushions should be cleaned more thoroughly a few times per season for best results. Cleaning off any buildup with warm water and liquid soap (or bleach) will do the trick. Just be sure to check the manufacturer's label for specific cleaning instructions.
Weatherproof cushions with covers.
Rain, snow, and even sun can damage outdoor cushions. To prevent mold growth, wear and tear, or fading, you should work to protect your cushions against all types of weather.
While quality fabrics and fillings will be resistant to moisture, mildew, and sun damage, prolonged exposure to the elements can ruin even the best materials. Purchasing durable covers to protect your cushions from precipitation can keep them looking better longer.
Store cushions appropriately for the off-season.
Winter snow and ice are hard on patio cushions. If you live in an area where covers simply won't cut it, you should store cushions in a dry place, like a designated, water-tight storage container.
A shed, garage, or closet will also work to keep outdoor cushions safe when winter weather strikes. To avoid any potential moisture even in indoor spaces, cover your cushions in plastic storage bags before putting them away.
Don't…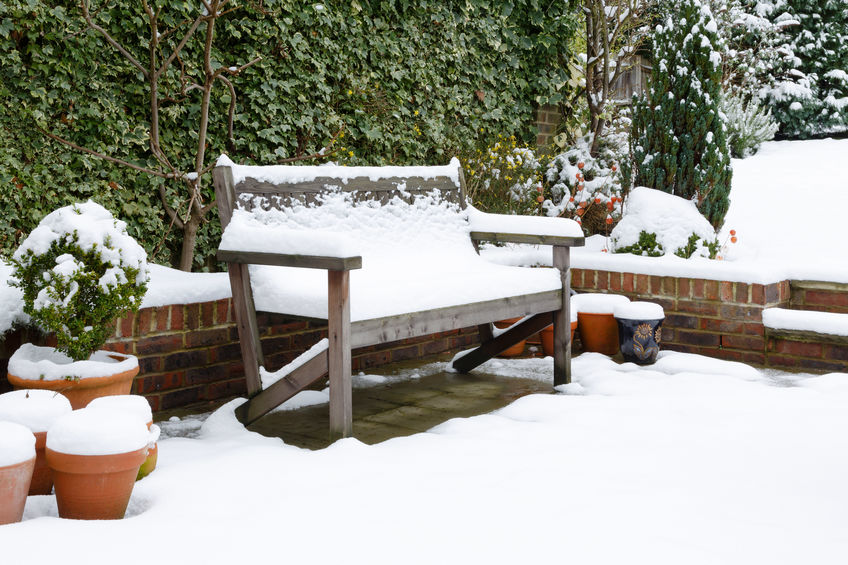 Let cushions collect moisture.
While many cushion fabrics and fillings are designed to resist some moisture, no outdoor piece is equipped to handle large amounts of water. To properly care for them, it's important that you don't allow them to collect moisture.
Safeguarding your cushions from mold and mildew will significantly lengthen the life of your cushions. You can do this by covering your cushions and ordering custom cushions with fabrics that are more resistant to mild water exposure.
Leave stains untreated.
When your cushions become stained, especially with food or drinks, it's important to tackle the spot immediately to avoid permanent damage and attracting bugs or pests. This is especially true for suntan oil, bird droppings, and other stubborn stains.
You can best treat most stains with water and soap, or use mild cleaning solution for tough spots.
Allow cushions to sit in the sun for extended periods.
Prolonged sun damage can cause colors and patterns to fade fast, shortening the life of your outdoor cushions. They may still be somewhat comfortable, but they won't make your patio look nearly as gorgeous as you want it to!
While they belong outside, it's a good idea to move patio cushions around so each one is exposed to equal amounts of sun and shade over the course of the season. This will prevent you from needing to replace your cushions sooner rather than later.


Taking care of patio cushions doesn't have to take a long time, but it can protect the quality and appearance over the course of multiple seasons. Minimize cushion wear and tear by keeping these dos and don'ts in mind, and be sure to invest in durable, beautiful cushions when it's time to give your outdoor space a new look!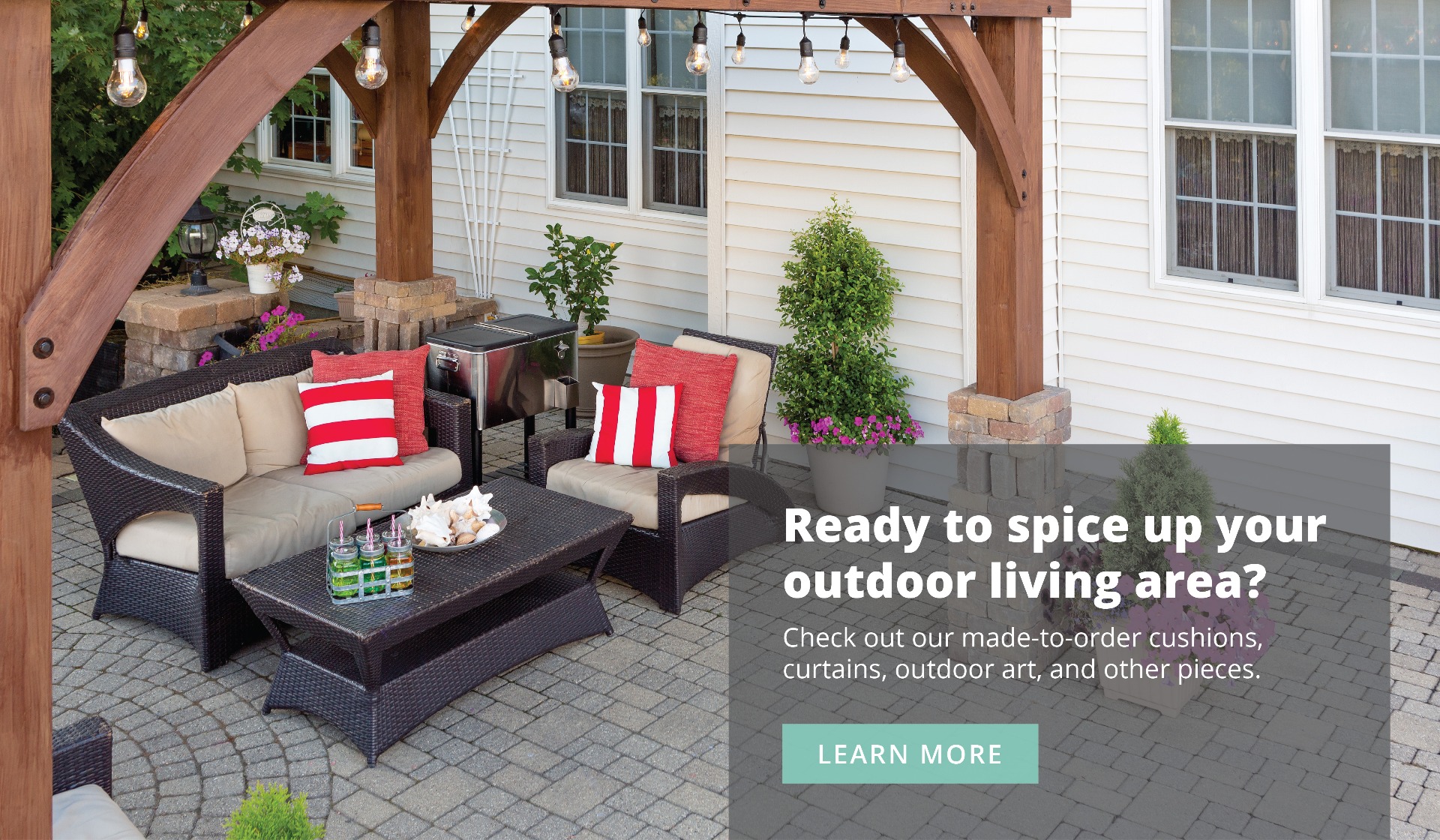 Summer Living Direct—a branch of Jordan Manufacturing—has helped Indiana homeowners, decorators, and DIY-ers find quality custom cushions, curtains, outdoor art, and umbrellas for their patios since 1994. To learn more, please visit our website or follow us on Facebook.