Maybe you're looking forward to warming up on your patio this summer, or you live in a climate where you can enjoy your outdoor space all year long. Either way, you should be able to spend as much time as possible outside with loved ones! While patio cushions may be a detail you've overlooked or taken for granted, durable pieces will let you keep your cushions attractive and comfortable. You'll be the envy of the neighborhood, and you'll never want to go back inside!
A long-lasting material will allow you to get the most out of your cushions (and, thus, your patio). But which fabric is best for outdoor cushions? In this post, we've broken down five major types of fabric, as well as the pros and cons of choosing these materials for your outdoor cushions. You'll learn about:
Acrylic

Acrylic Linen

Olefin

Spun Polyester

T-Spun Polyester
Acrylic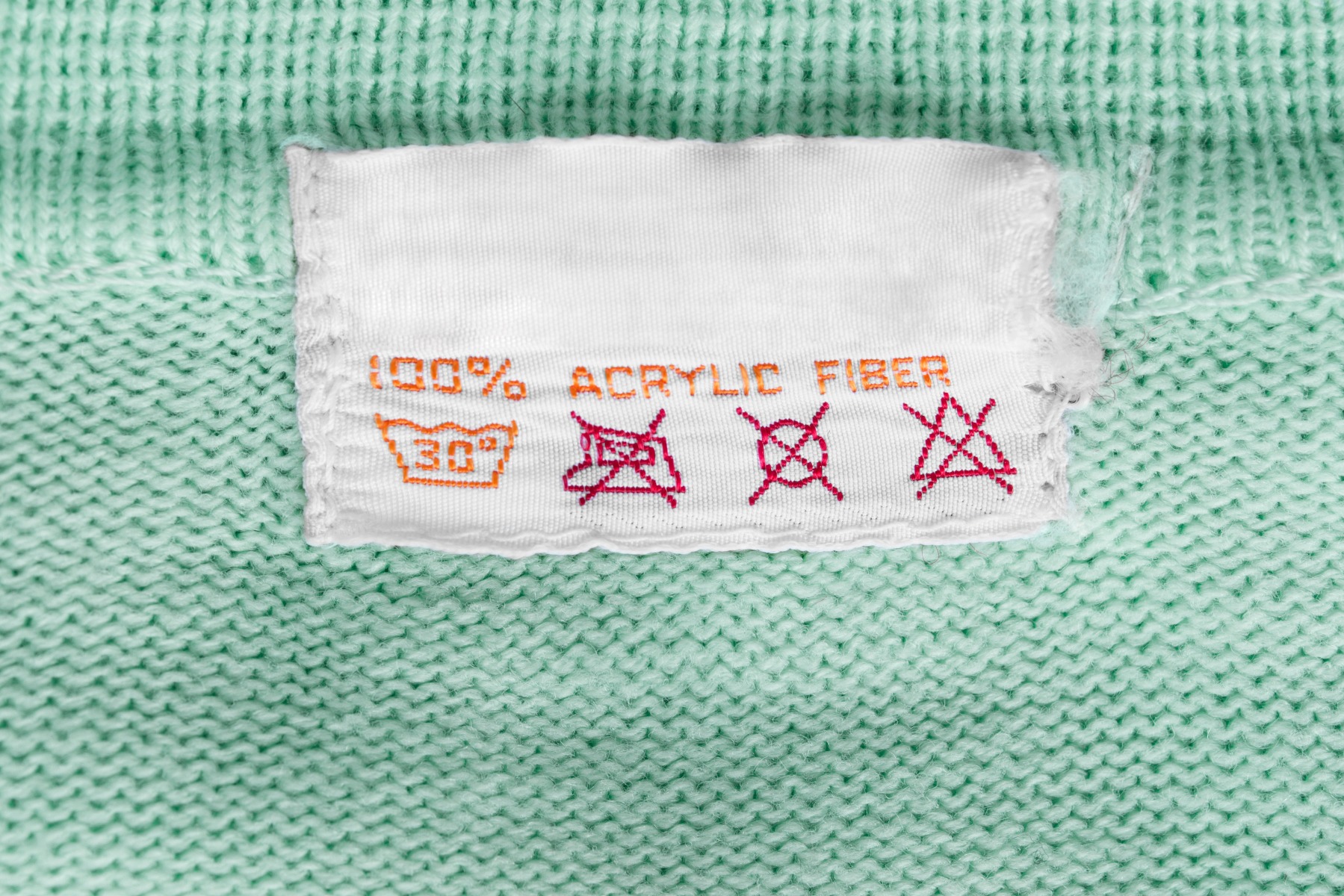 Overview
Acrylic fabric was actually created as an "artificial wool" in the 1940s. American manufacturers started mass-producing acrylic fibers in the 1950s to primarily make women's sweaters, but today you'll find the man-made material in carpets, boat covers, awnings, socks, outdoor cushion fabric, and more.
Once all the threads are woven, manufacturers then dip the fabric into an acrylic coating to add color. This allows for a variety of colors to choose from once experts complete the process.
Pros
Acrylic fibers make up an acid- and sunlight-resistant material. In fact, acrylic can withstand about 1,000 hours of UV ray exposure before your cushions will start to fade. This material also has the softness of wool, but it wicks moisture away so it evaporates on the fabric's surface, making acrylic a great choice for those living in climates with lots of rain. Other benefits of acrylic are that it won't wrinkle easily and that you can keep mold and mildew at bay.
Cons
If you're concerned about the environment or sensitive to certain chemicals, acrylic may not be your best option. This is because manufacturing the fabric is a complex process that involves plastics, chemicals, and (sometimes) petroleum products. Acrylic fabric is also highly flammable, so you'll have to keep acrylic-covered cushions away from fire pits. Finally, this material sometimes pills easily, so you may need to brush it often.
Acrylic Linen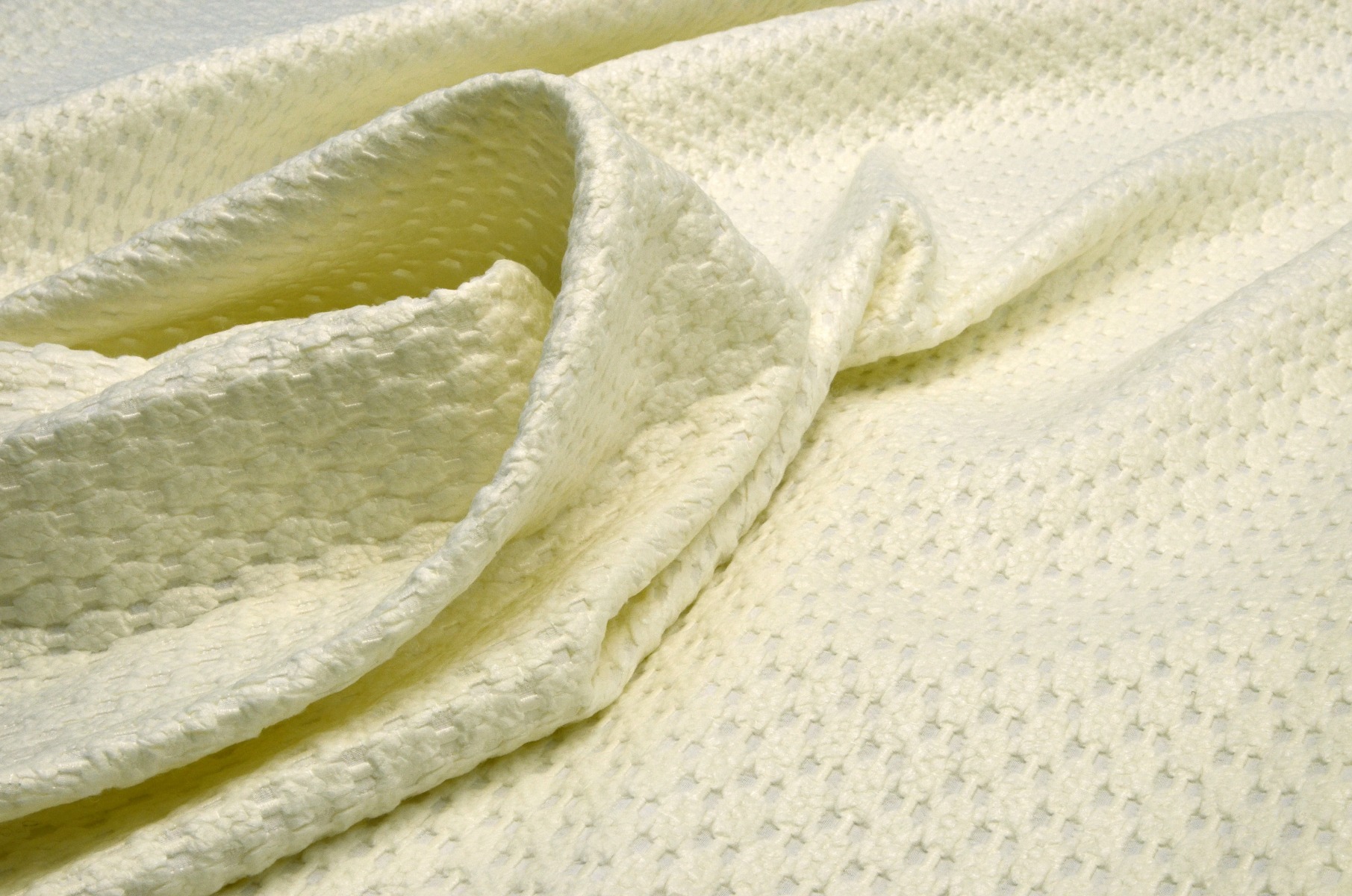 Overview
Also called solution-dyed acrylic fabric, acrylic linen production began in Europe in the 1950s because other outdoor textiles were too rough and stiff. That's why you'll find a softer cloth and looser weave with acrylic linen than its original acrylic counterpart. Today, the canvas-like linen is used to make awnings, patio umbrellas, outdoor pillows, and cushions.
Acrylic linen is dyed with a liquid acrylic solution before professionals even spin the yarn. This process gives the fabric its brilliant color, soft texture, resistance to fading, and ability to repel water.
Pros
Acrylic linen is extremely durable, so you can clean cushions with bleach and other strong cleaning solvents. The strong color, an essential component of the fibers, lets this fabric hold up under 1,000 hours of UV exposure and repeated cleanings. So if you live in an area subject to intense sunlight, acrylic linen may be the best choice for your patio cushions. Solution-dyed acrylic is also comfortable and breathable, making it a great material for outdoor cushions and pillows. You can rely on acrylic linen to resist mildew, tough stains, and soil as well.
Cons
Because acrylic linen is water-resistant, it has a natural tendency to create static electricity.  It's also cannot withstand abrasion as much as other materials can, so this might not be the fabric for you if you anticipate lots of cushion wear and tear from children or pets. And like the original acrylic, the linen version may pill and is man-made, so it's not as environmentally friendly as other fabrics.
Olefin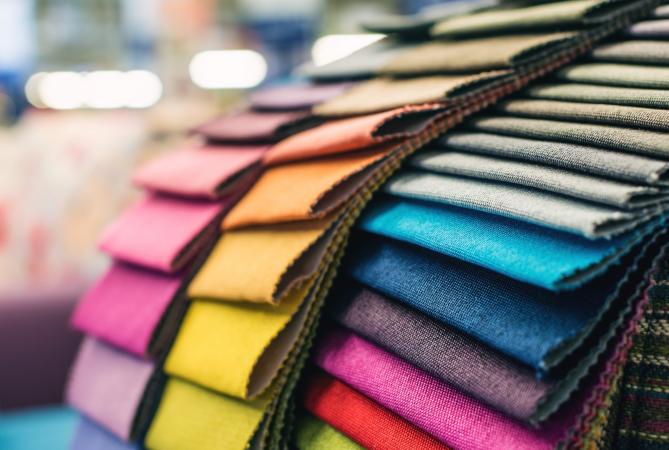 Photo courtesy of Martin Bide at LovetoKnow.com.
Overview
Olefin (also called polypropylene or polyethylene) is a low-cost, recyclable fabric made from plastic and other man-made materials. In the 1950s, Italian chemist Giulio Natta developed the textile manufacturing process that allowed the U.S. to start producing olefin by 1960. Today, you'll find olefin in boat covers, patio cushions, outdoor rugs, and even milk jugs.
Like acrylic linen, olefin is solution dyed before manufacturers weave it into cushion fabric. The smooth, canvas-like material is created by melting chemicals and funneling them through a spinneret head to form fibers.
Pros
Olefin is a long-lasting, material that won't fray or pill. What's more, the fabric is highly resistant to staining and fading because the color is locked into the yarn. If you do have a spill or stain, you can easily clean olefin with just about any household cleaner, even bleach if necessary. The material dries quickly, so olefin is an excellent option for homeowners and decorators who live in rainy areas and need cushions that will resist mildew. Olefin is also a great fabric for patio and lounge cushions by the pool.
Cons
While olefin is easy to care for, the cleaning process may take a while. You might have to spray or gently rub any stained area and rinse repeatedly to ensure the spot is gone. If olefin gets crushed, it doesn't reshape easily, so this may not be the best option for parents or pet owners. The material is also flammable and sensitive to heat, so you'll want to keep olefin cushions away from fire pits. And although the fabric is water-resistant, too much exposure to moisture may cause soiling and permanent marks, so it's best that you take them inside during longer bouts of rain or snow.
Spun Polyester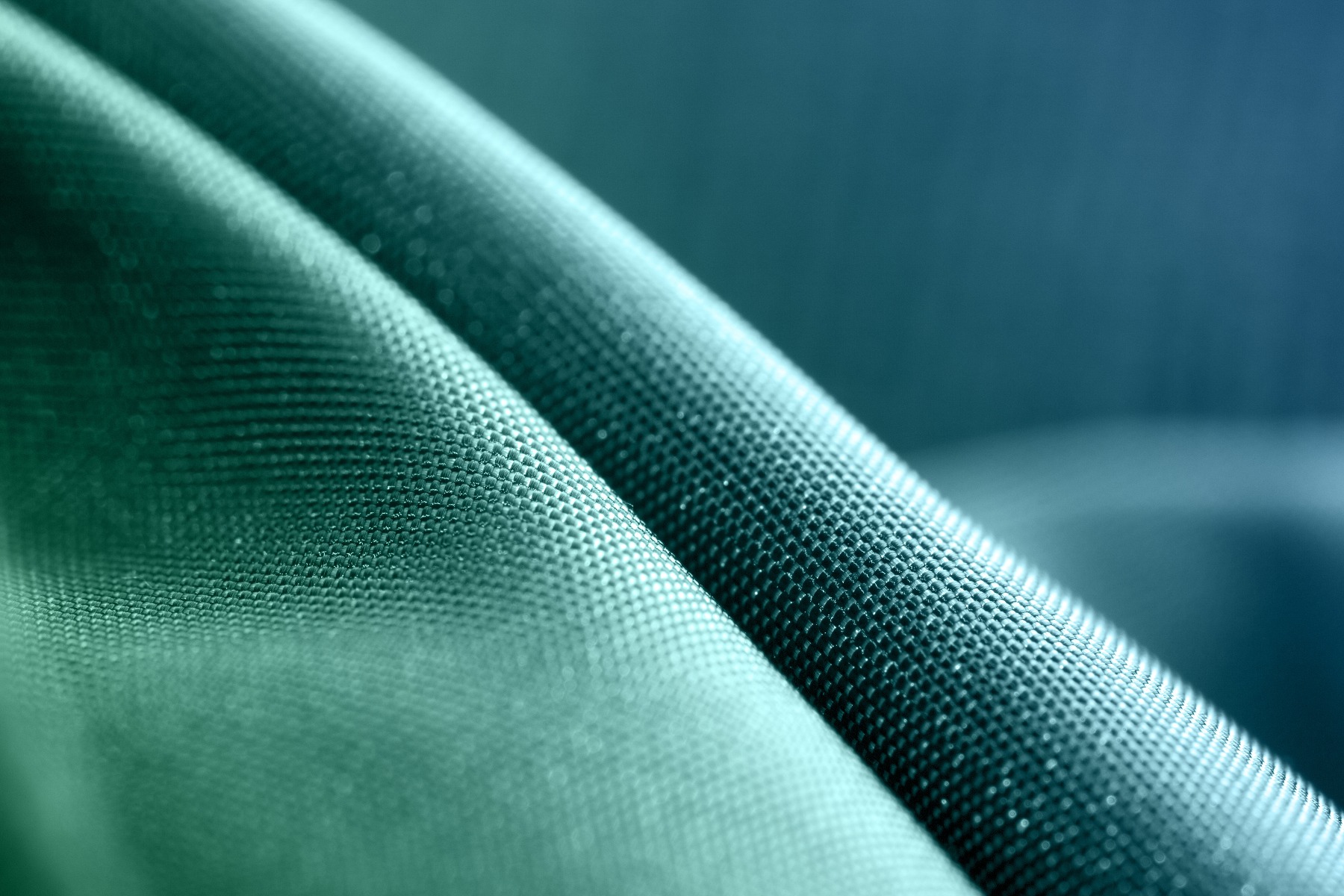 Overview
Spun polyester is a slick yet firm cloth that's fairly cheap to produce. Manufacturers have worked with this fabric since the 1970s as a more versatile alternative to 100% polyester, which wasn't absorbent enough. Today, you'll find spun polyester in napkins, tablecloths, patio cushions, seat pads, and more.
Experts create spun polyester by spinning 100% polyester fibers into yarn, then making the yarn into a three-ply thread that will eventually form a canvas-like material. This creates firm fabric which makes spun polyester strong and able to withstand wear and tear.
Pros
Spun polyester will last for years; in fact, it's twice as durable as cotton or polyester-cotton blends. This means the fabric is great for cushions that will encounter children, pets, and so on. The material's dye also protects against soil, stains, and fading. Polyester has come a long way since the '70s because manufacturers now use finer yarns to create the fabric, so you won't experience as much shrinkage as you might with lower-quality materials.
Cons
While spun polyester resists shrinking as much as it can, you'll likely experience some stretching with time. This fabric is also prone to staining if you spill oil or sunscreen. In fact, without proper cleaning, the oil can chemically bond with the spun polyester fibers and become impossible to remove. Like acrylic linen, spun polyester can create static and make lint and pet hair cling to cushions. And like acrylic and olefin, spun polyester is highly sensitive to heat. This isn't the best fabric for places with high temperatures, which can warp cushions.
T-Spun Polyester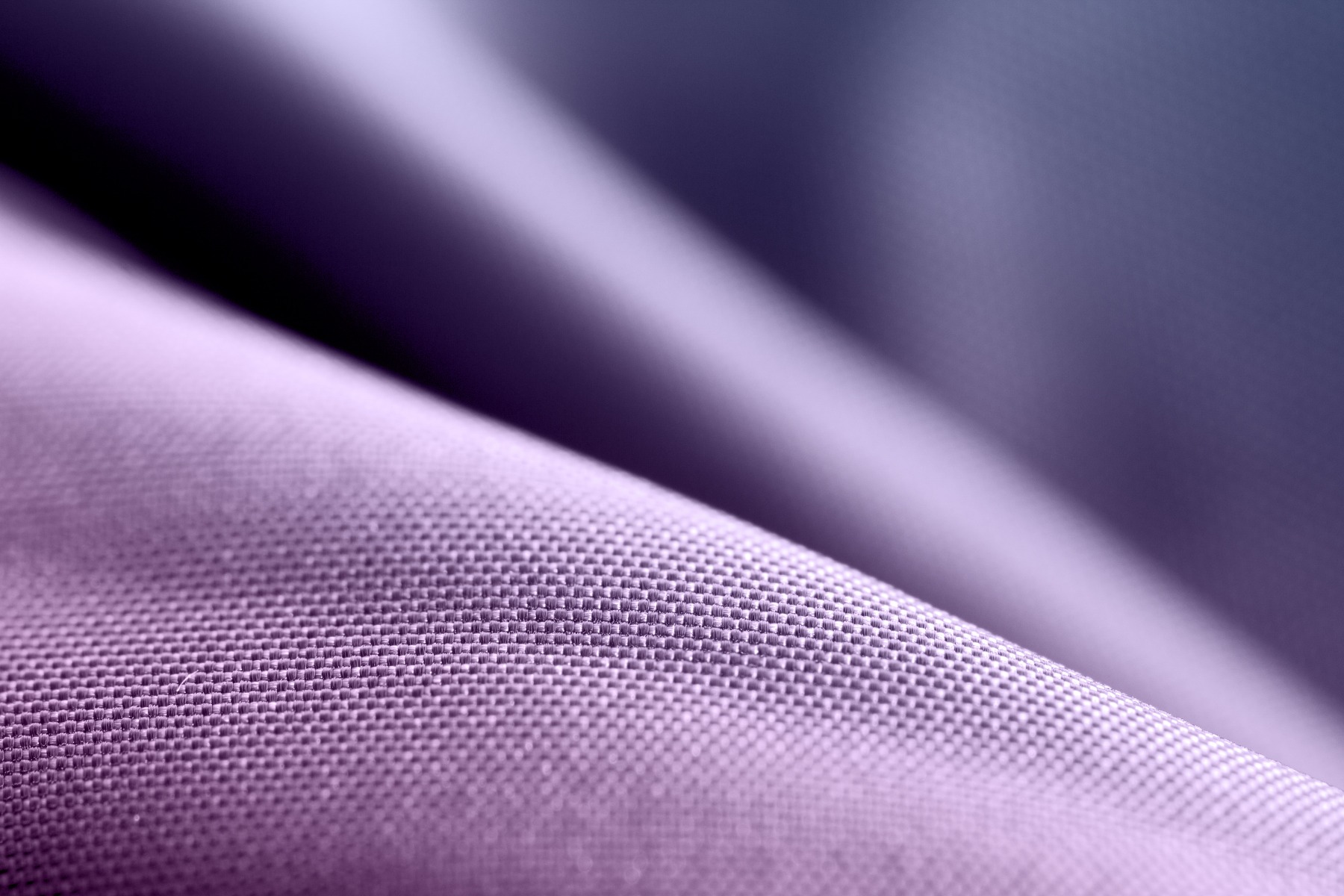 Overview
T-spun (or 100%) polyester came about due to a collaboration between British chemists and the U.S.-based DuPont Company from the 1920s to the 1940s. Eventually, two types of polyester were developed based on their chemical makeup. Today, manufacturers use T-spun polyester to create coats, bedding, luggage, custom cushions, and more.
Textile professionals conduct a process that involves drying, melt spinning, drawing the fiber, and winding the yarn. This results in smooth polyester fibers that's durable, yet soft to the touch.
Pros
T-spun polyester is highly resistant to mildew and abrasions. It's also more elastic and resilient than spun polyester, making it perfect for cushion covers that will undergo wear and tear from the elements. You'll also find that T-spun polyester retains its shape well, and it won't shrink or stretch. Finally, this fabric resists stains (due to its low absorbency) and is easy to clean.
Cons
T-spun polyester can only withstand about 500 hours of UV ray exposure before fading, so this may not be the best outdoor cushion fabric if you live in a continuously sunny climate. This material is also less absorbent than other types of fabric, so T-spun polyester may not wick away rain and moisture as well as you'd like for a patio cushion. Like acrylic linen and spun polyester, t-spun fabrics can create static and may lead to annoying shocks. Finally, this is an extremely flammable material, so keep T-spun polyester cushions away from fire pits and other open flames.
By keeping these pros and cons in mind, you'll be able to determine the best fabric for your outdoor cushions. You should have a variety of options to choose from and plenty of information to make a great decision. After all, you naturally want comfortable pieces that look like nobody else's!
A quality cushion manufacturer will offer a wide variety of fabric options and the ability to customize your cushions. Once you've decided on your material, get ready to create cushions that will bring your dream patio to life!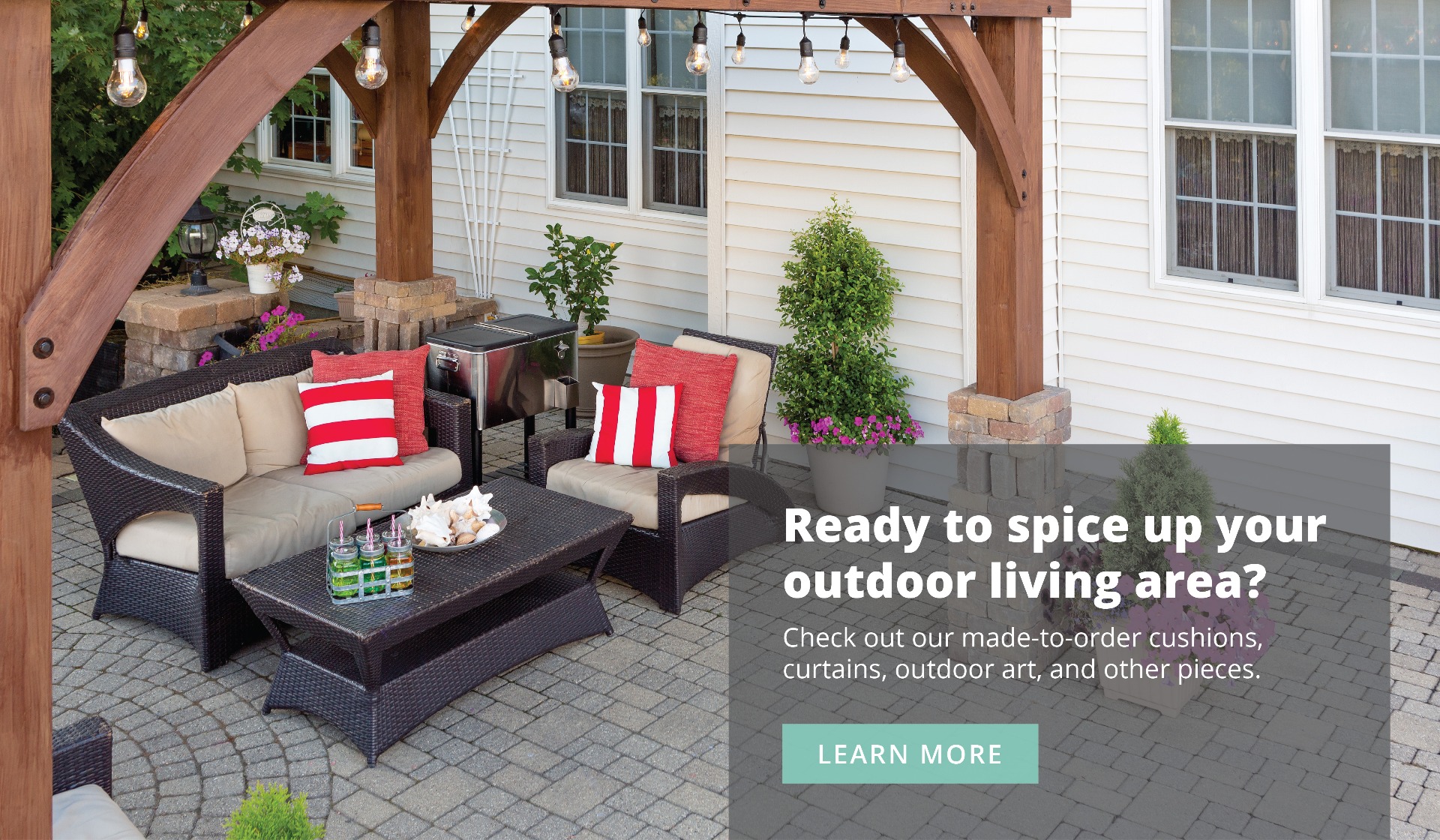 ----------------------------------------------------
Summer Living Direct—a branch of Jordan Manufacturing—has helped Indiana homeowners, decorators, and DIY-ers find quality custom cushions, curtains, outdoor art, and umbrellas for their patios since 1994. To learn more, please visit our website or follow us on Facebook.