Whether you're designing a brand-new patio or replacing old cushions, decorating your outdoor space should be fun, not stressful! But there are a few pitfalls you'll want to steer clear of so your patio won't look thrown together or get damaged by the elements.
Read on to learn five mistakes you should avoid when buying patio cushions, as well as a few ways to guarantee that your outdoor space looks beautiful!
1. Measuring Old Cushions Instead of Furniture
A common error people make is measuring old cushions (instead of the furniture) before buying replacements. A cushion can lose some of its filling over time, and the fabric may stretch. That's why measuring a worn-out cushion won't give you accurate dimensions for a new cushion, but measuring your patio furniture will.
You'll want to measure your outdoor furniture's total width, back height, and seat depth with a firm tape before buying patio cushions. For step-by-step instructions on measuring these dimensions, you can read this blog or watch this video. 
2. Not Considering Your Climate or Everyday Use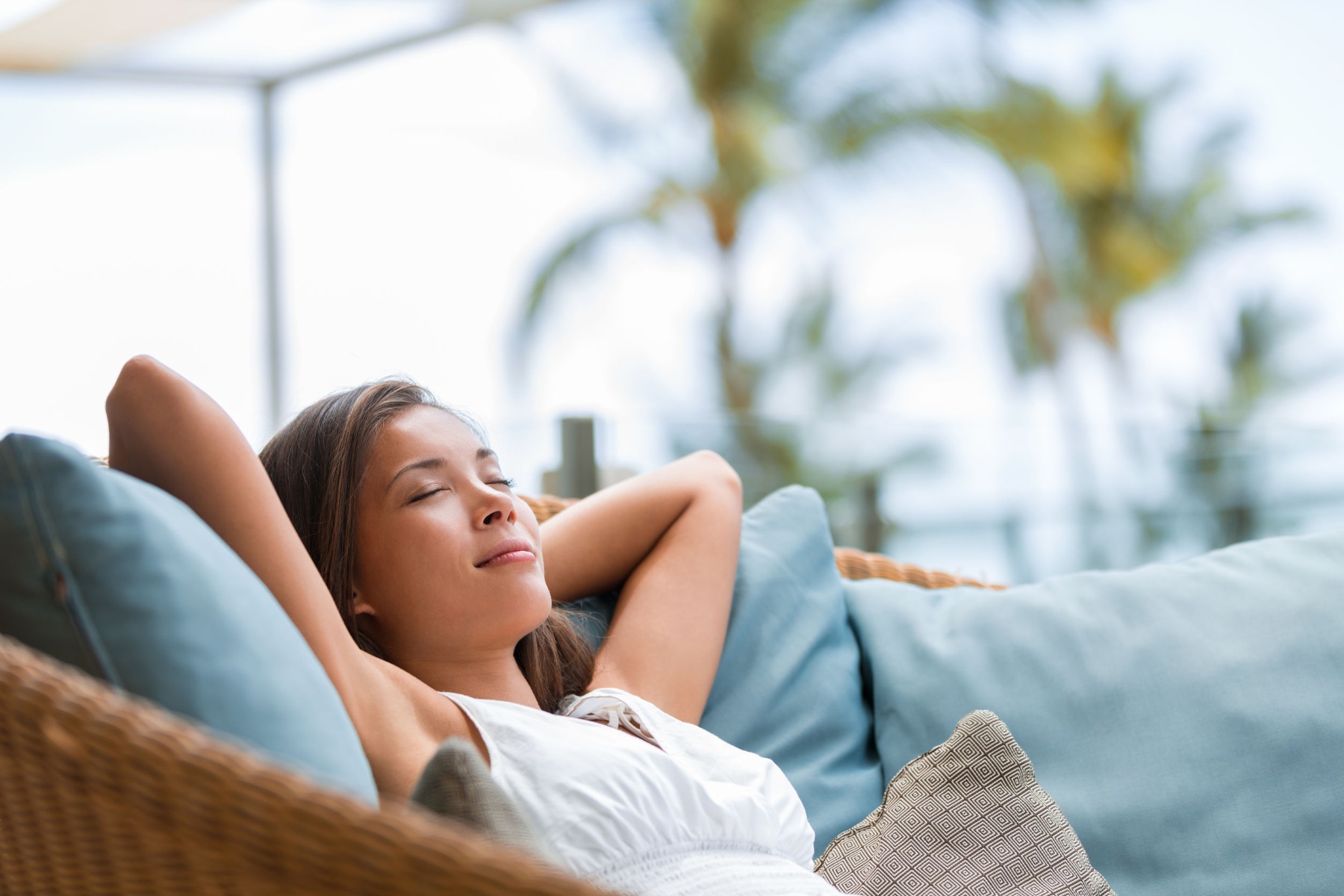 The best cushions for your home or family will probably depend on your location, intended use, and other factors. So the patio cushions your friend bought for her coastal beach house may not work well in your woodsy outdoor space, or vice versa. Fortunately, you have plenty of cushions and fabric options to choose from.
Consider the weather the daily wear your cushions undergo; this can help you determine the fabric that will fit your needs. For example, you'll love the durability of spun polyester cushions if you have kids or pets. Acrylic linen works well for hot and sunny patios, while homeowners in rainy climates might prefer olefin or acrylic fabric.
3. Thinking Cushion Protection Doesn't Matter
Even if your outdoor space is covered, you'll still want to protect your cushions from the elements. Failing to do so could result in cushions fading in the sunlight, getting soaked in the rain, or blowing way in a storm. 
If your home experiences rainy and/or snowy seasons, furniture covers are a great option for protecting outdoor loveseats and chairs. You might also want to buy or set aside a container to store patio cushions in a dry place in the winter and during storms. And if your patio gets lots of sunlight, outdoor umbrellas will offer cooling shade while protecting your cushions (and your skin!) from harmful UV rays.
4. Choosing the Wrong Colors for Your Space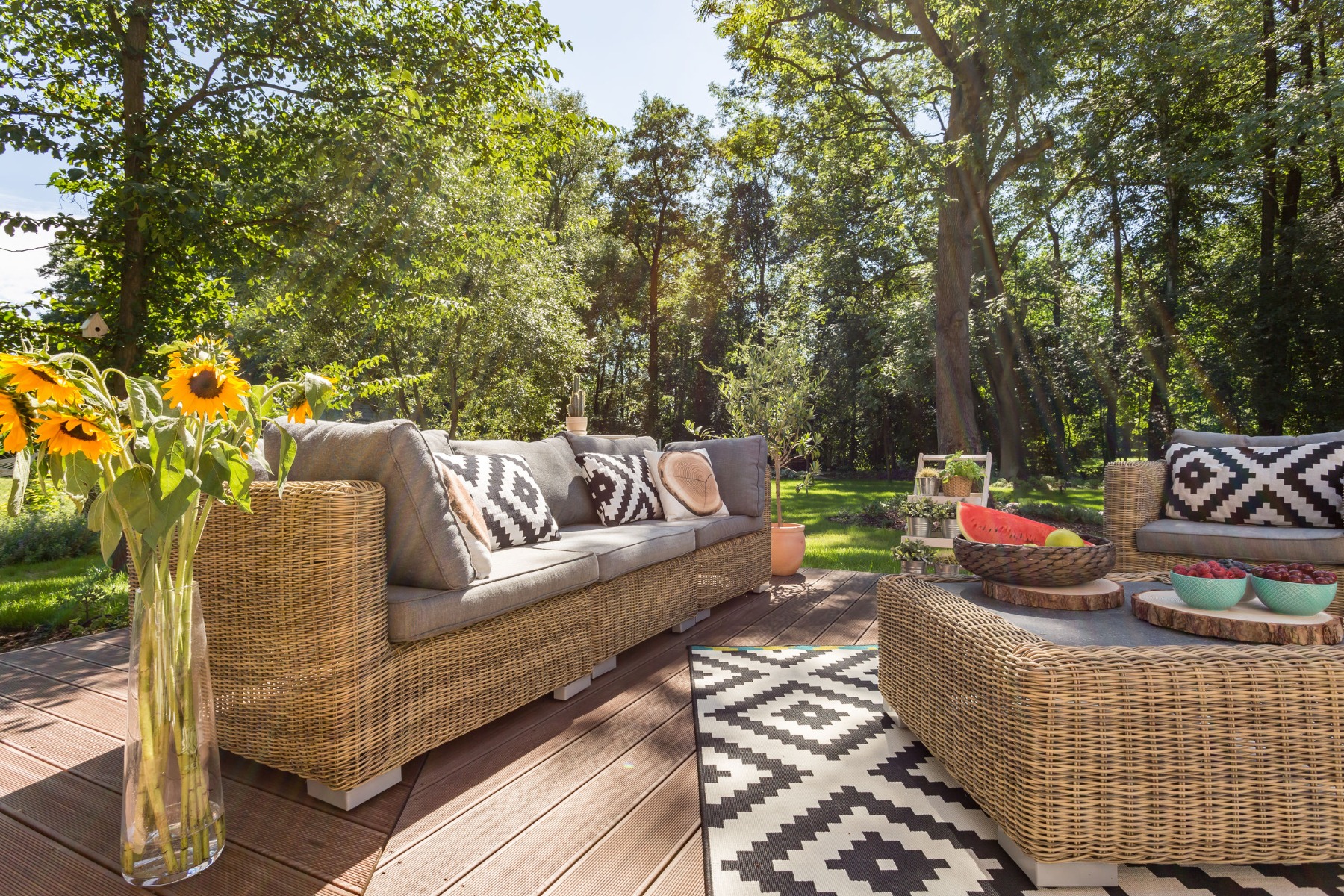 Your patio should look so great that you want to spend every day out there! A major part of that is choosing the right colors (and the right amount of hues) for your cushions. Too few colors, and your patio will look boring. On the other hand, you can easily overwhelm the space (and your guests) with too many hues. 
To combat this, Lisa Hallett Taylor of The Spruce suggests one of these color combinations: 
Primary colors

: Red, blue, and yellow work well together when you choose one hue as the dominant cushion shade, with the other two as accents colors.

Earth tones

: Browns, tans, and grays add a gentle feel to cushions; bright orange or teal accents can add visual interest without being overwhelming.

Analogous colors

: Side-by-side hues on the color wheel (like green, greenish-blue, and blue) make beautiful color combinations for any outdoor space.

Garden hues

: Need design inspiration before buying patio cushions? Get ideas from your garden's hues: purple irises, orange tigerlilies, or red roses.
5. Not Having Fun While Designing Your Patio!
While cushion fabric, protection, colors, and measurements matter, so does choosing the pieces you love the most. After all, your outdoor space should be a one-of-a-kind place you enjoy spending time in. The above mistakes are important to avoid, but you also want the decorating and cushion-designing process to be fun!
You can add lots of personality to your patio with outdoor cushions in your favorite colors and patterns. And outdoor wall art, accent rugs, or curtains can complement your cushions and further set your space apart. No matter which cushions or decor you choose, your patio should be a comfortable oasis — and the envy of the neighborhood!
By following these tips — and avoiding common cushion-buying mistakes — you'll be able to design a truly unique outdoor space. We hope you love decorating your patio with quality, colorful, and comfy cushions!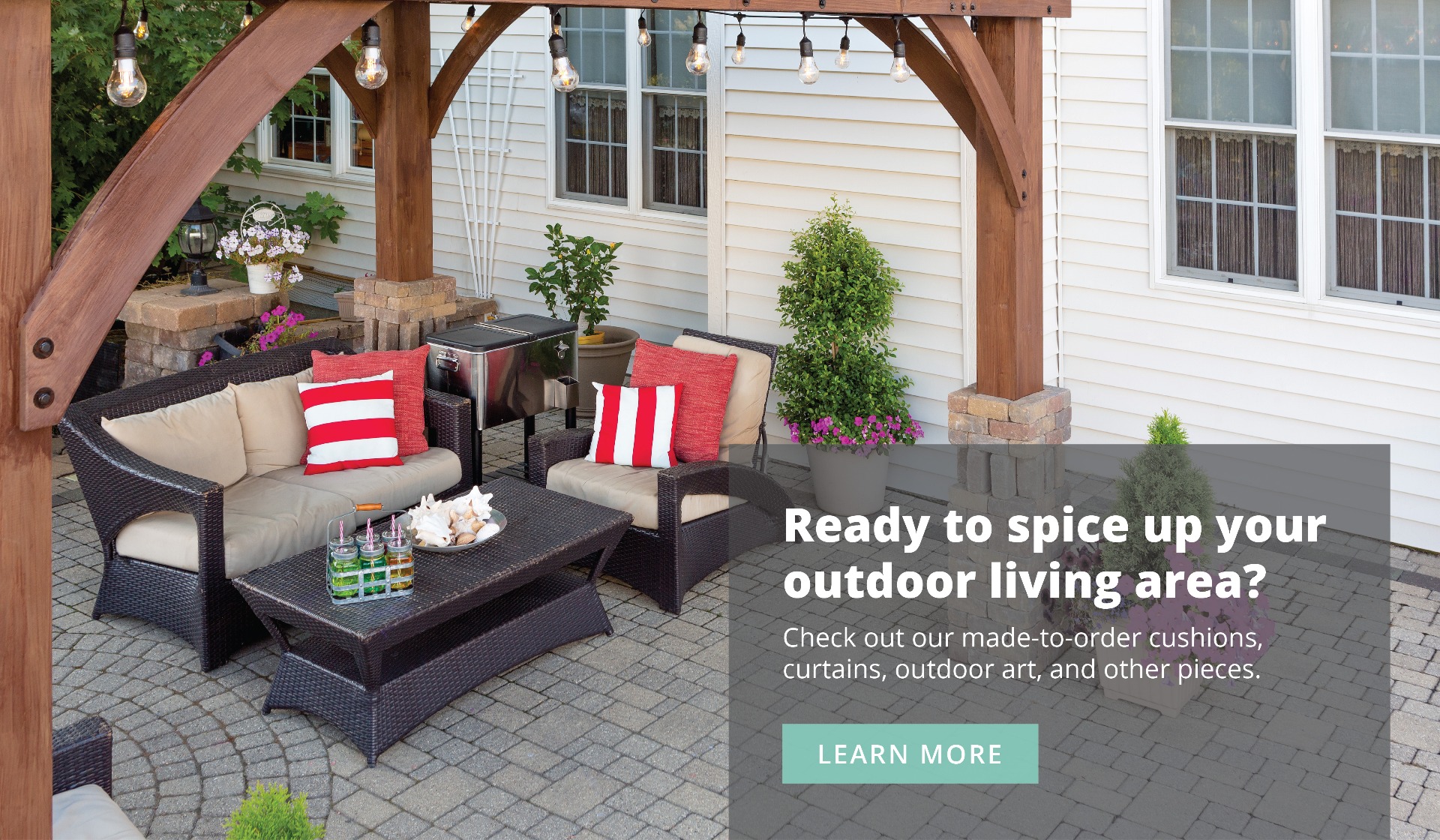 Summer Living Direct has helped homeowners and decorators find custom cushions, curtains, outdoor art, and umbrellas for their patios since 1994. To learn more, please visit our website or follow us on Facebook.