The past couple of years have made us all reconsider the importance of outdoor spaces, and these outdoor patio trends for 2022 will not let you down when it comes to inspiration. Now—even if you're only dreaming of outdoor living in the middle of winter— is a great time to plan a minor refresh or a major overhaul of your deck or patio. 
From the most popular colors for any outdoor living space to the right furniture to the latest decorative accessories, we've outlined the hottest outdoor trends for 2022. Get ready to be inspired!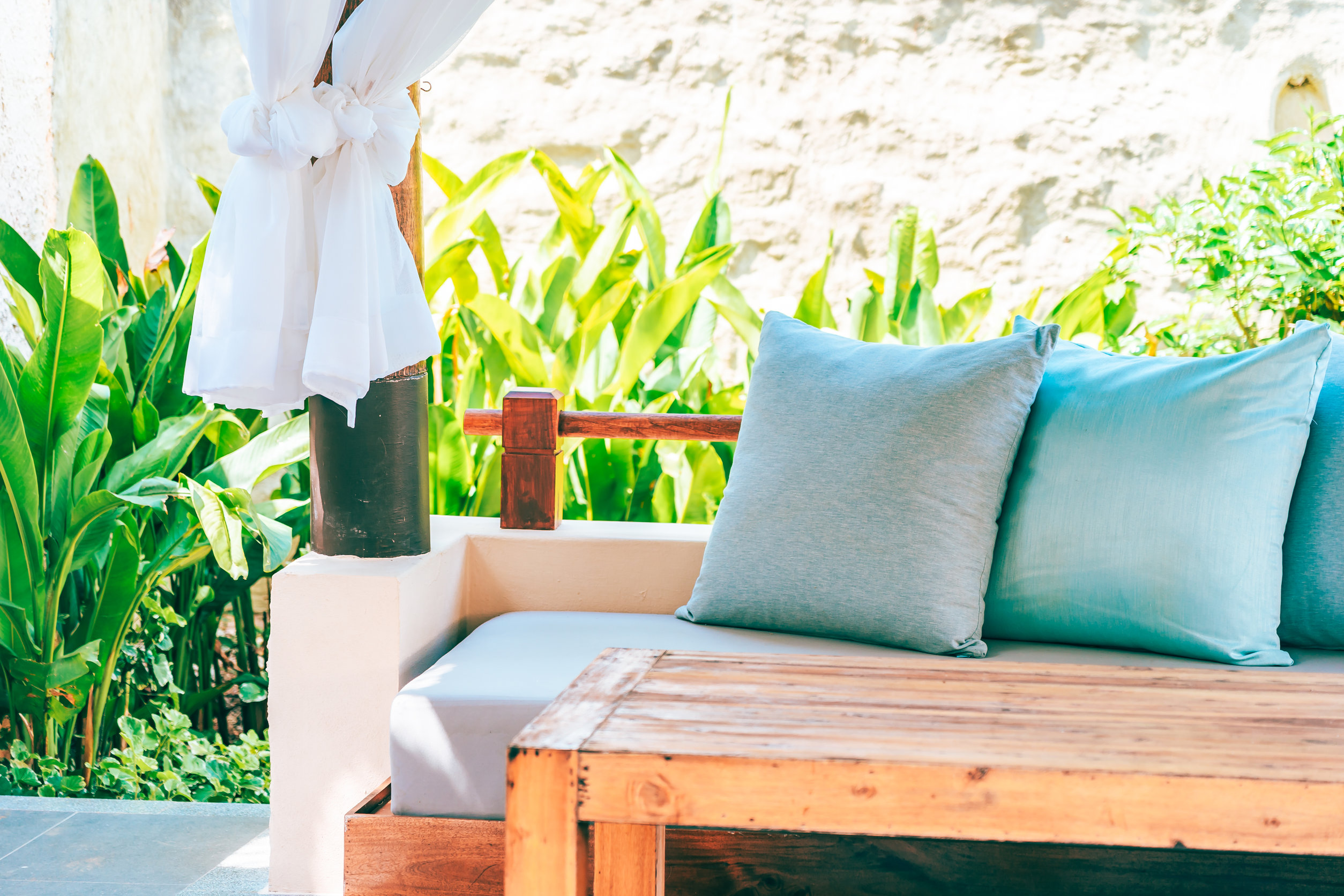 1. Minimalistic design and natural colors are keys to a calming space.
The old saying "less is more" is very accurate when describing popular patio and deck design trends for 2022. The simple, clean lines and less bulk give you a sense of calmness and beautiful, unobstructed views of your backyard, landscaping, and surroundings.
Thin metal railings, lighter wood finishes, or whitewashed/grey stains take the deck out of the spotlight and let your surroundings shine. You can even add a few pops of color with outdoor pillows and custom-made cushions or stay true to the minimalistic design and add natural hues.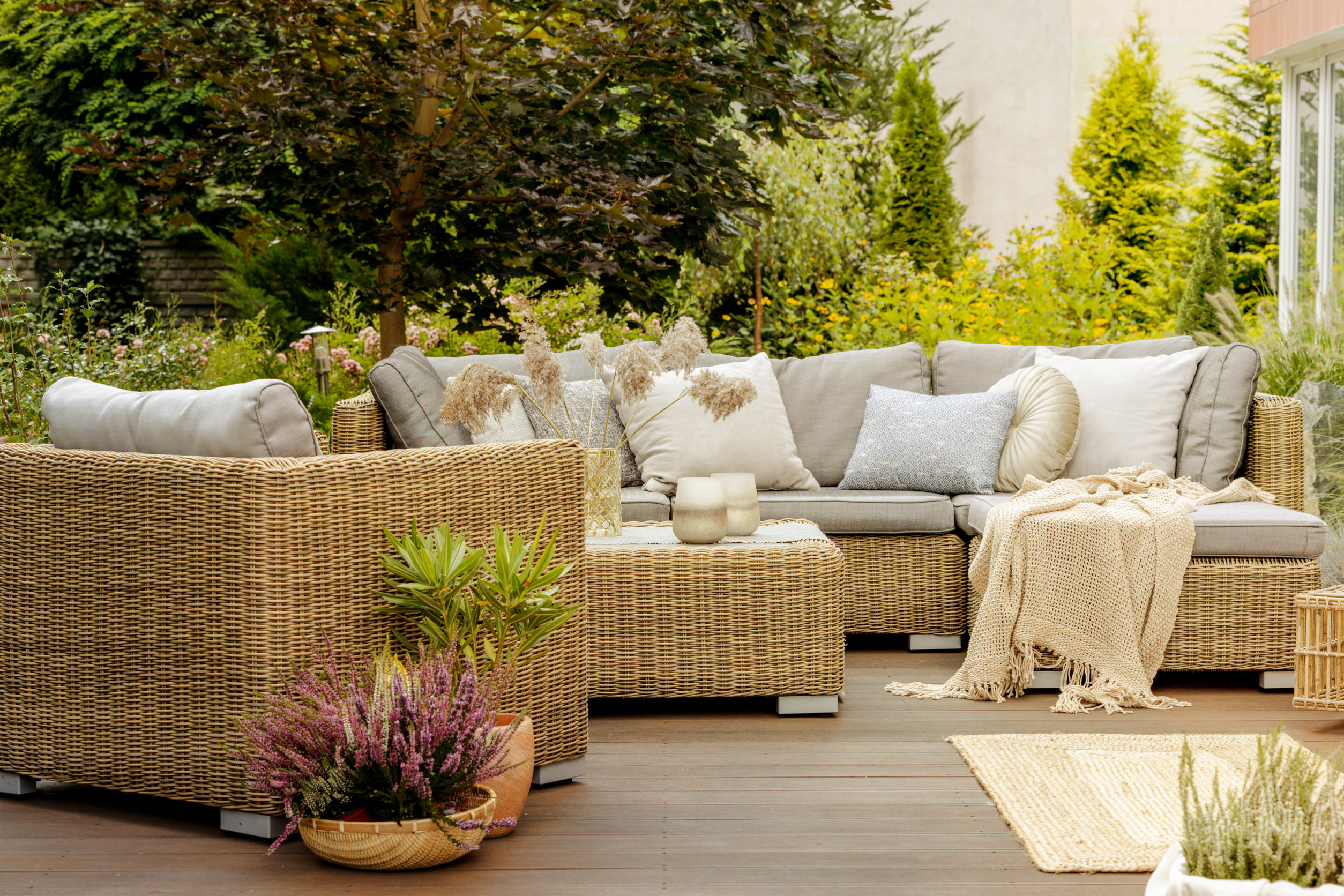 2. Modular furniture has taken over the outdoors.
Modular furniture is quickly making its way outdoors. Sectionals that can be easily reconfigured and custom patio cushion replacements make it easy to change up the look of your outdoor living space. 
To create a minimalistic design, look for furniture and outdoor decor that have natural-looking features such as wood, eco-friendly poly-rattan, and macrame.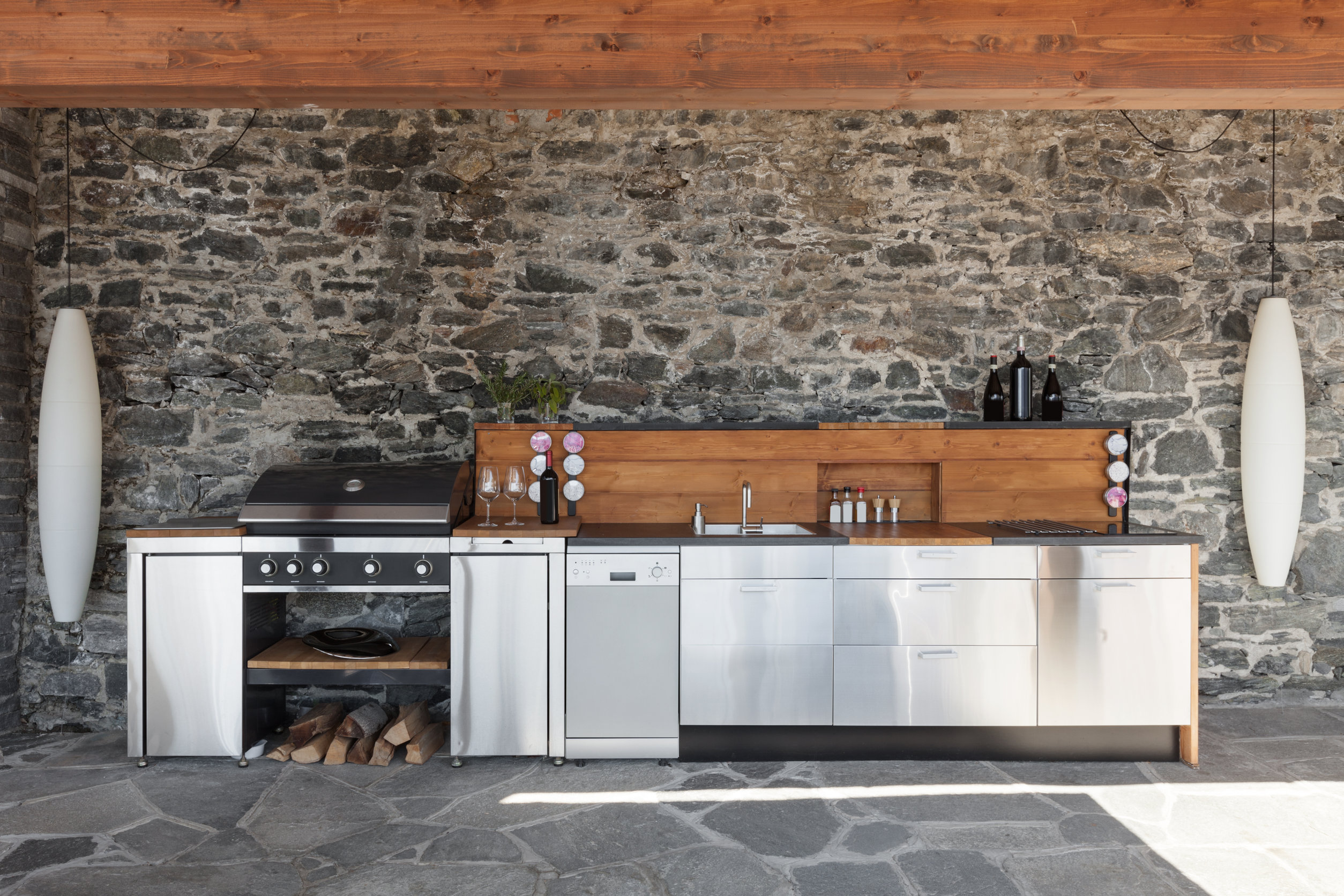 3. Move over standard grills.
Propane grills have given way to more grand and imaginative outdoor kitchens for those who love to entertain. Cooktops, wood-fired pizza ovens, and bar spaces are big trends for outdoor living spaces in 2022. 
Another trend that is hot for 2022 is outdoor kitchen bars where you can mesmerize your guests with your culinary skills!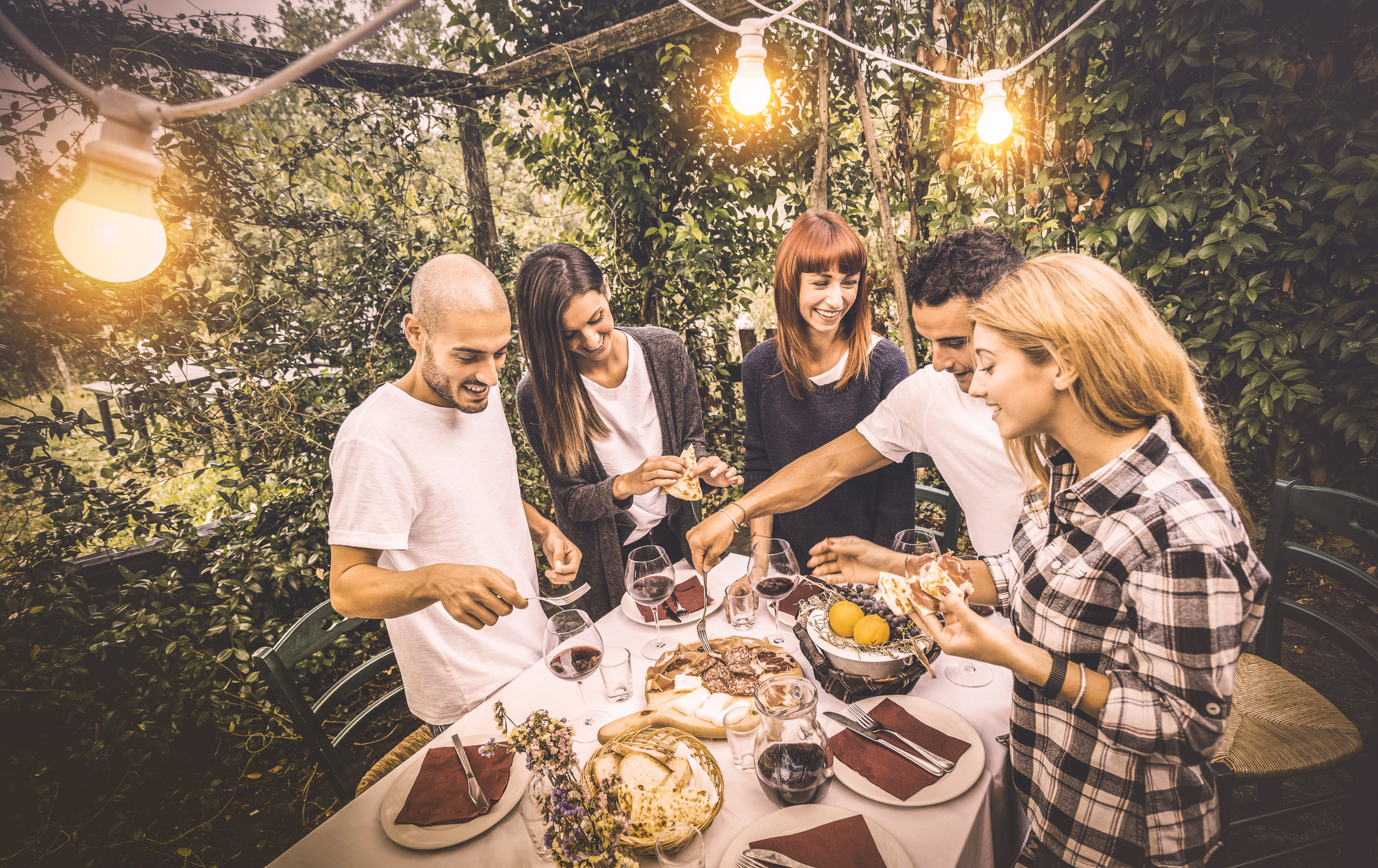 4. Create an inviting atmosphere with deck lighting.
One of the most popular outdoor decor trends of 2022 is deck lighting. Lighting is a cost-effective way to transform just about any outdoor space. 
Try installing strip lights across a railing to illuminate a walkway or string  bulb lights along a pergola or posts to set the mood and create lighting for nighttime functionality. 
Deck lighting allows you to enjoy your deck so much more and is one of the big reasons why outdoor lighting will never go out of style!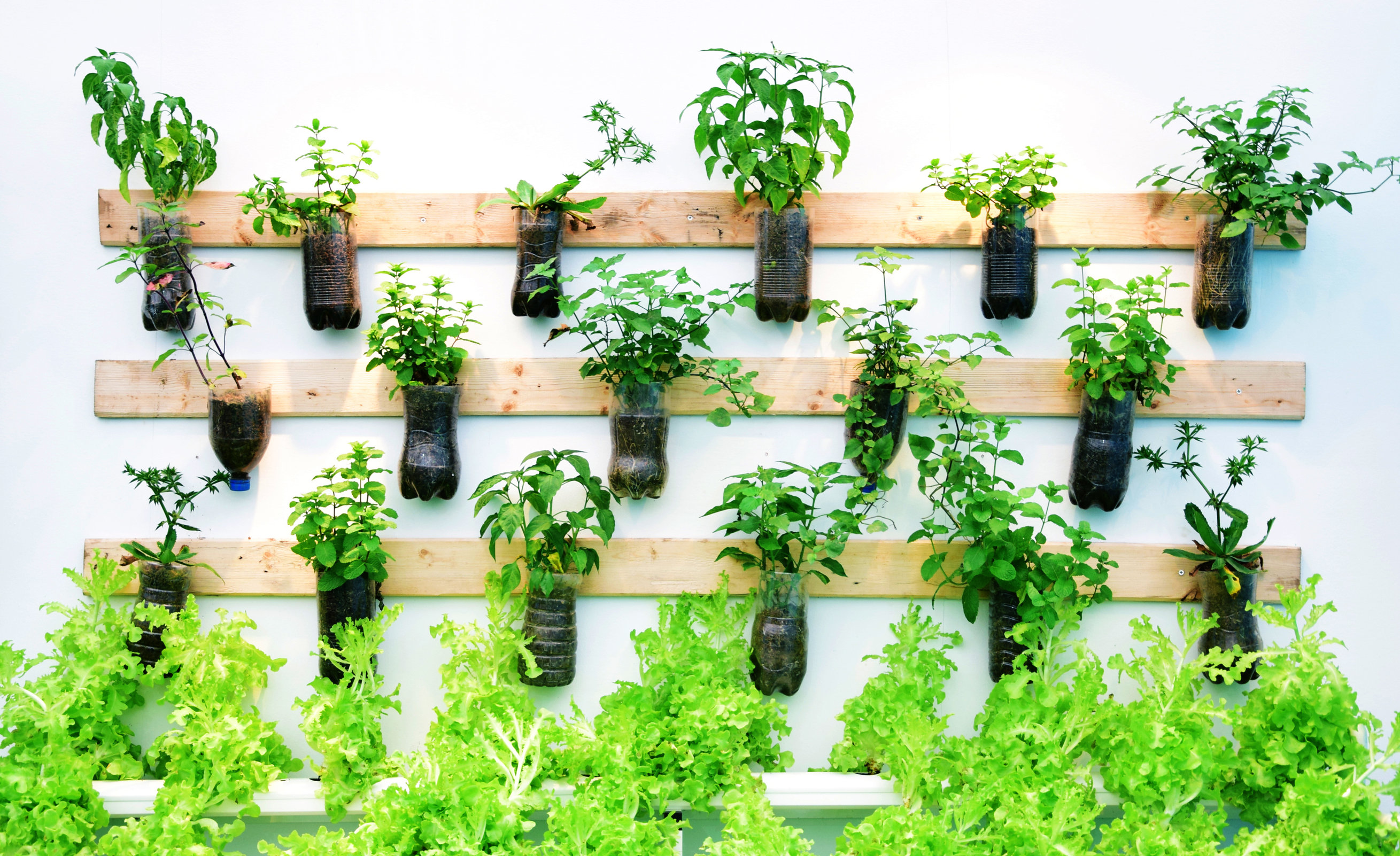 5. Vertical gardening adds structure and nature to your outdoor space.
To get the most out of your outdoor space, you can opt for a vertical garden—even on a smaller balcony. If you've always wanted to add a bit more of nature or a herb garden but thought you didn't have space, think again!
This outdoor patio trend for 2022 may be just what you need to make your space look bigger and more inviting. It can even add a natural touch to your new minimalistic look! Try these vertical gardening techniques to get started!
You can easily refresh or reimagine your outdoor space with these top patio trends for 2022. If your patio or deck is ready for something new, try recovering your patio cushions, adding neutral colors with outdoor throw pillows, or jumping right into creating a beautiful vertical garden. Whatever you do, we know it will be beautiful!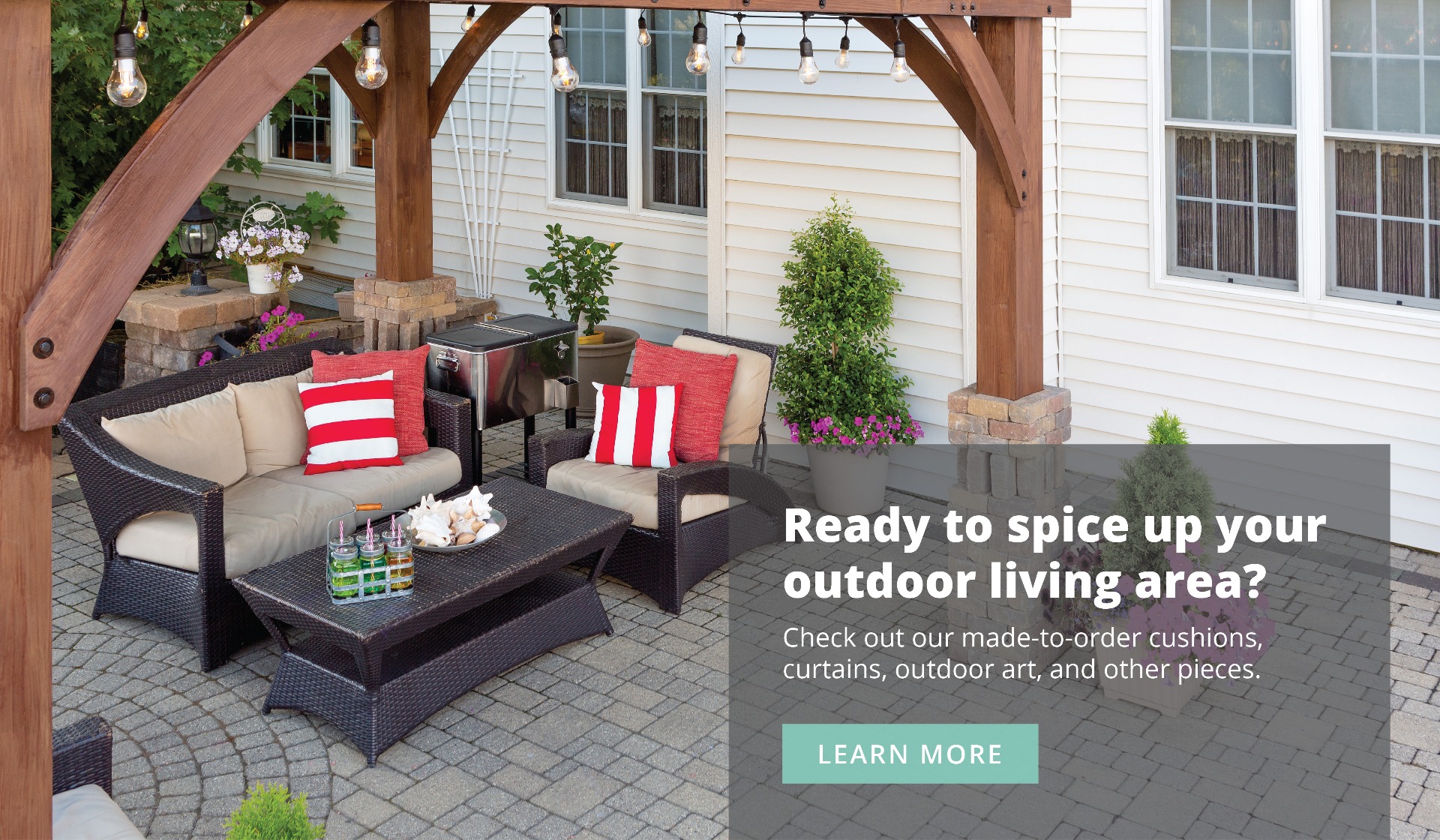 Summer Living Direct—a branch of Jordan Manufacturing—has helped Indiana homeowners, decorators, and DIY-ers find quality custom cushions, curtains, outdoor art, and umbrellas for their patios since 1994. To learn more, please visit our website or follow us on Facebook.