While you want to enjoy your patio, you probably don't love looking outside and seeing dirty cushions on your furniture. After all, you should love the way your patio looks and like to spend time outdoors!
As a busy homeowner or decorator, you might dread cleaning patio cushions, but it's easier than you might think. In this post, we've broken down the steps you can take:
Getting to know your fabric,

Checking the cleanability code,

Gathering cleaning supplies,

Washing your outdoor furniture, and

Cleaning your patio cushions.
Get to know your fabric.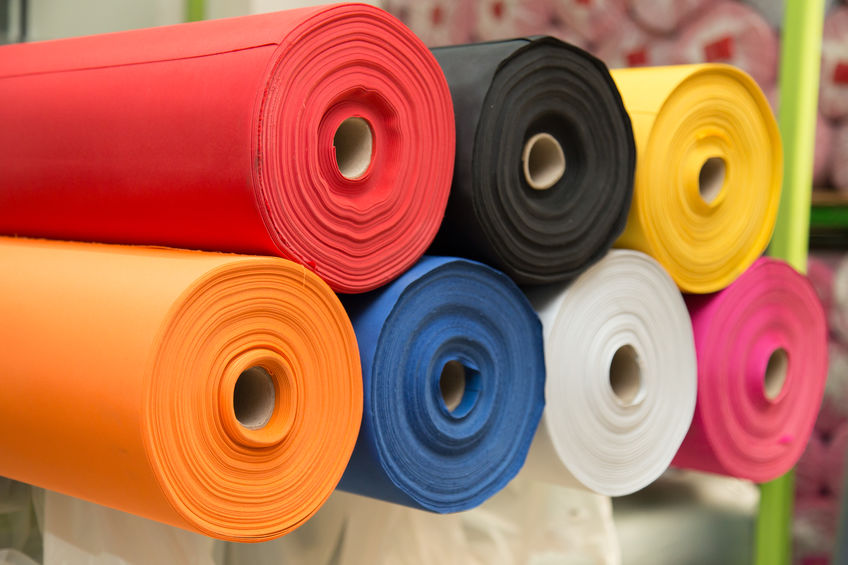 Before you dive into cleaning your cushions, it's important to first understand what they're made of. The fabric on your cushions will determine their care requirements, as well as how long they'll probably last. You may have one of the following types of cushion fabric:
Acrylic
This is a canvas-like cloth woven from dyed fibers that resist stains, soil, mildew, and chemicals for a long-lasting cushion.
Acrylic Linen
Soft, loosely woven fabric makes up acrylic linen and protects cushions from soil, stains, mildew, and up to 1,000 hours of UV rays.
Olefin
Olefin is a woven, canvas-like material that's resistant to pilling, abrasions, mildew, UV rays, and fading.
Spun Polyester
This is a slick yet firm cloth that protects against soil and stains (but will fade after 500 hours of UV exposure).
T-Spun Polyester
T-spun (100%) polyester is a soft, fibrous combination resistant to stains, mildew, fading, abrasions, and 500 hours of UV rays.
Check the cleanability code.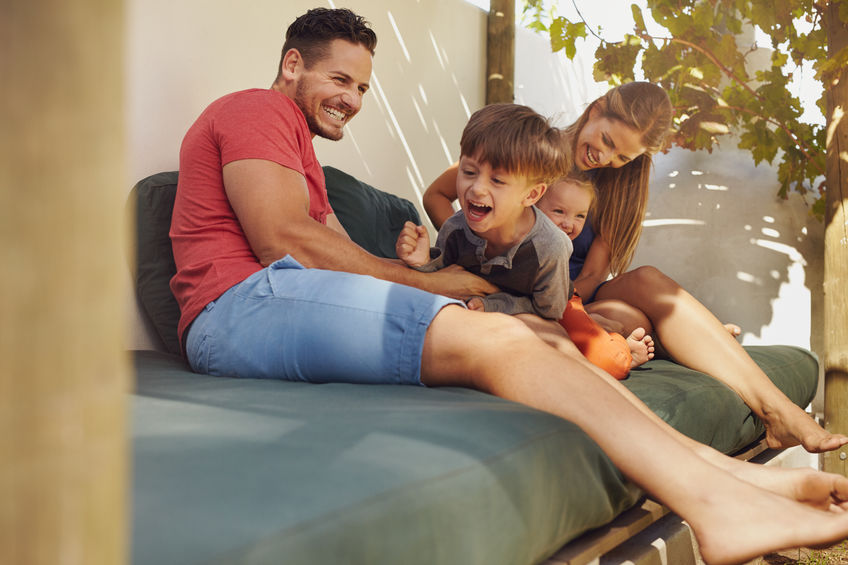 In addition to learning more about your cushion's specific fabric, you can check the manufacturer's cleanability code. Since 1969, all fabrics have displayed this label to help homeowners and decorators learn how to properly (and safely) clean their cushions.
You'll see one of four codes on your cushion's label: W, S, W-S, or X. Adhering to the care guidelines for each code will ensure you're cleaning with the right products that won't damage your cushion. Here's what each label stands for:
Code W
You should only clean code "W" cushions with water-based solutions. The safest method is to spot treat your cushions with a non-solvent cleaning product, or a simple mix of soap and water. Just make sure not to oversaturate the cushion, which could damage its fabric and filling.
Code S
If your cushion has an "S" code, use a mild water-free (or completely dry) solvent. It's a smart idea to spot treat "S" cushions with a product labeled "S" fabric cleaner. When using these cleaners, make sure you're away from open flames like candles or fire pits.
Code W-S
You can clean "W-S" cushions with either water- or solvent-based products. Spot treating with a mild detergent or dry cleaning solvent will work best for fabrics with this label. As with code "W" cushions, try not to oversaturate the fabric to avoid interior and exterior damage.
Code X
Code "X" fabrics are more delicate, so you should only clean them by vacuuming or gently brushing. This isn't the best type of fabric for an outdoor cushion, as any cleaning product (even water-based ones) may stain or shrink the fabric.
Gather cleaning supplies.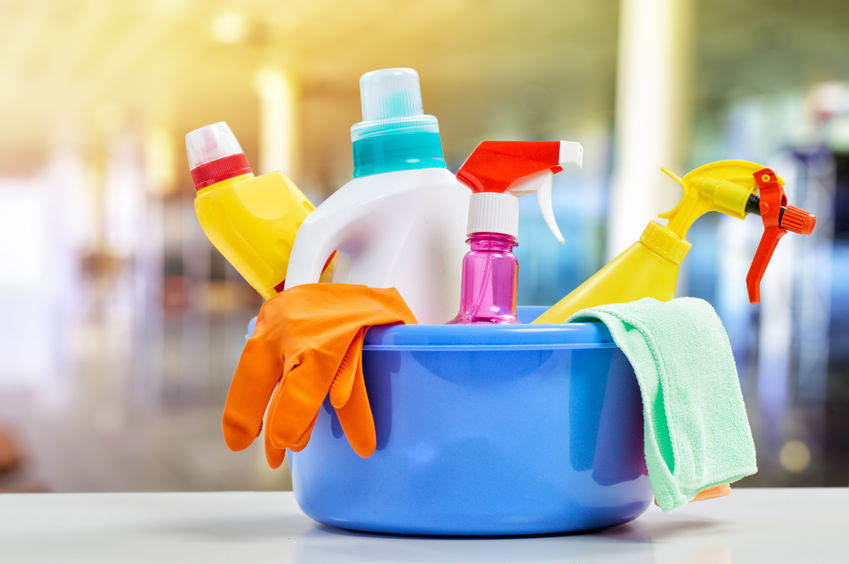 Once you've determined which type of fabric your cushion consists of and which cleanability code it has, you'll be able to get the right cleaning supplies. To clean most patio cushions, you'll need the following:
A hose (for spraying down furniture)

Liquid dish soap or mild detergent

Sodium borate

Warm water

A five-gallon bucket for mixing

A spray bottle to spot treat your cushion

A sponge, rag, or gentle brush

A microfiber cloth

A fabric spot remover

Bleach (for mildew stains and olefin or T-spun polyester)

Cornstarch (for stubborn stains or sunscreen)
Wash your outdoor furniture.
Because your cushions rest on patio chairs and benches year-round, it's important to wash the furniture itself so the cushions have a clean place to sit! To clean the majority of patio pieces, you'll need to:
Remove cushions from the chair or bench.

Lightly brush off any loose debris or dirt from the furniture.

Mix 1/4 cup liquid dish soap and 1 gallon of warm water.

Scrub with a rag or brush, especially places with dirt, mold, or mildew.

Rinse with a hose before the soapy water dries.

Allow the chair or bench to completely dry.
Clean your patio cushions.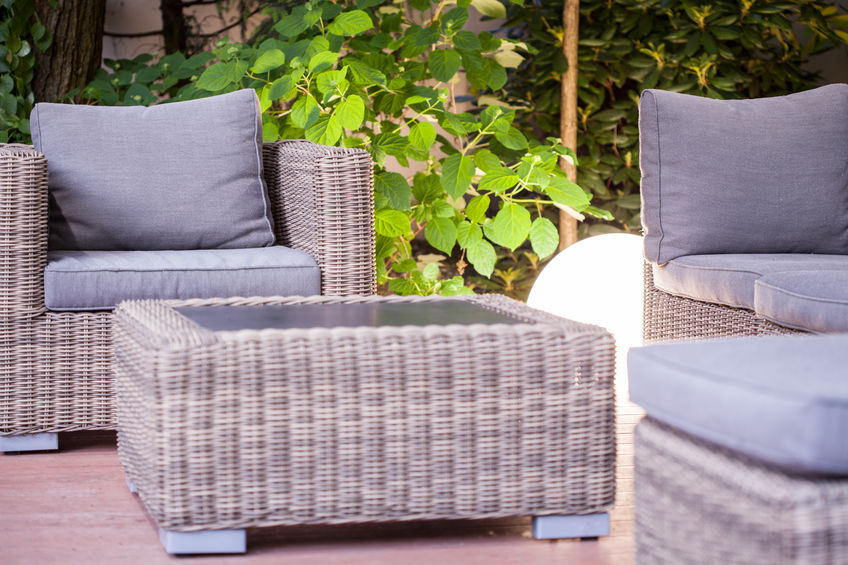 It's finally time to clean your patio cushions! Below you'll find a few helpful guidelines for general cushion cleaning, treating stains and mildew, and addressing unique fabrics like olefin and T-spun polyester.
In General:
Follow the directions on the manufacturer's label.

Hand wash cushions to prevent damage or misshaping.

Test your cleaner in an

inconspicuous area

of your cushion first to make sure you're using the right product.

Spot treat with a mixture of liquid soap and lukewarm water.

Rinse thoroughly with clean water (you can use a hose to do this).

Always allow your cushions to air dry.
For Stubborn Stains or Sunscreen:
Soak up any excess oil

with a cloth.

Apply an absorbent powder (like cornstarch) to the stain.

Let the powder sit for 10-15 minutes, then scrape it away.

Use a fabric spot remover; follow directions on the container.

Rinse thoroughly with clean water.
For Bird Droppings:
Remove as much as you can with a cloth.

Prepare a solution of 1 teaspoon liquid dish soap, 1 teaspoon sodium borate, and 1 quart of warm water.

Spray onto the stain, and use a soft bristle brush to clean.

Rinse thoroughly with clean water.
For Mildew:
Prepare a solution of 1 cup bleach and 2 tablespoons of liquid dish soap per 1 gallon of water. Alternatively, you can use 1 part sodium borate to 4 parts warm water.

Generously apply to the affected area and let it soak into the cushion.

Scrub with a sponge.

Rinse thoroughly with clean water.
For Olefin and T-Spun (100%) Polyester:
Wipe up any stains with warm water as soon as possible.

Mix a solution of mild detergent and water.

Spray or gently scrub the affected area.

Rinse thoroughly with clean water.

If necessary, apply a laundry pre-wash and leave on the cushion for 10 minutes.

Reapply the warm water and detergent solution.

Rinse again with clean water.

If you have tough stains or mildew, you can use a solution of one cup bleach per one gallon of water.

Rinse one last time with clean water.
By following these easy steps, your cushions should look better than ever! But if they're still dingy even after you clean them, it may be time to replace your patio cushions.
The good news is you don't have to settle for boring or cookie-cutter options. Whether you just need a standard seat pad or want custom designs to fit your uniquely shaped furniture, an expert can help you find (or create) exactly what you're looking for.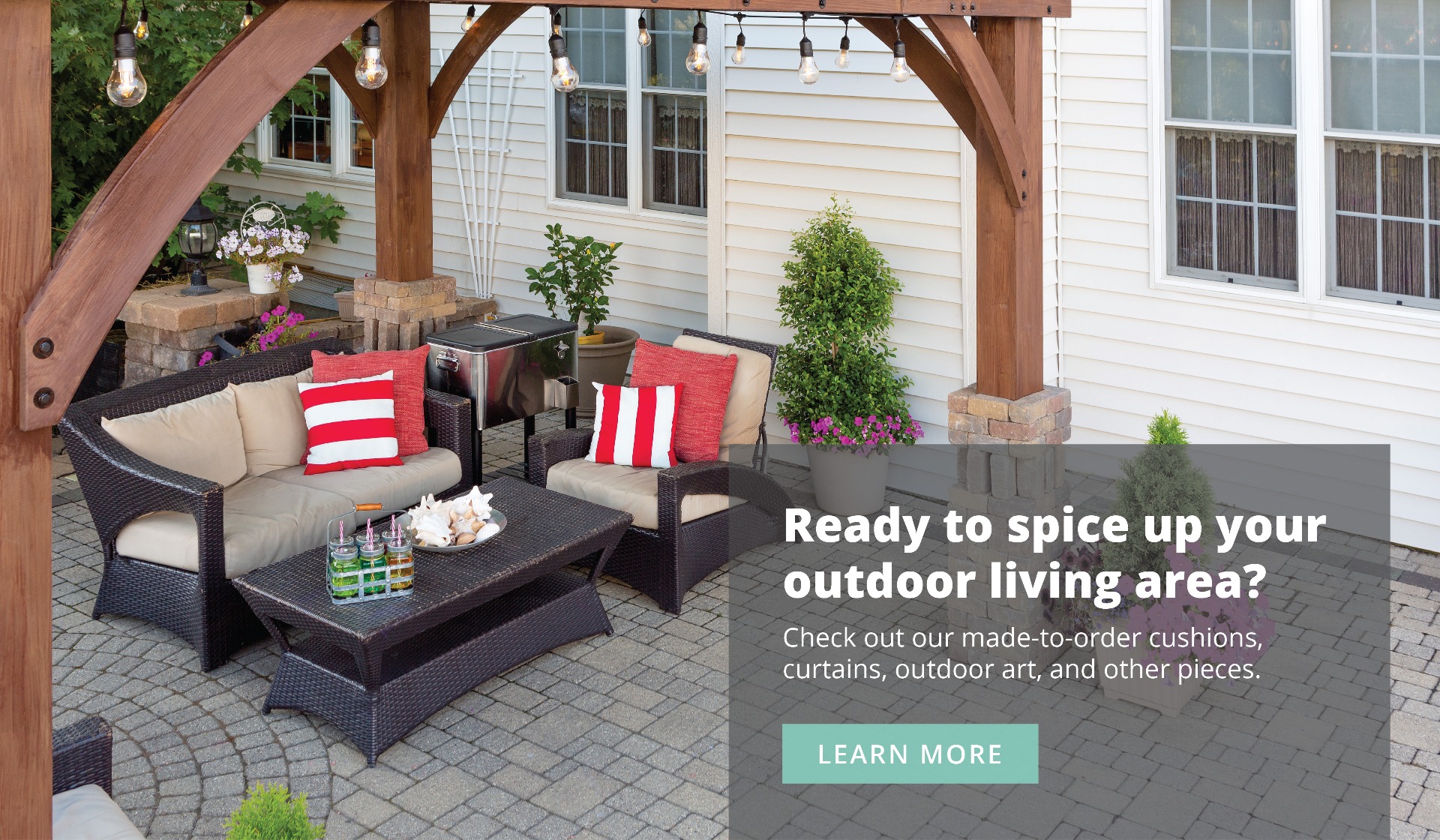 Summer Living Direct—a branch of Jordan Manufacturing—has helped Indiana homeowners, decorators, and DIY-ers find quality custom cushions, curtains, outdoor art, and umbrellas for their patios since 1994. To learn more, please visit our website or follow us on Facebook.