Inviting loved ones and neighbors to a Labor Day barbecue is a great way to celebrate the long weekend! You can spend time with family and friends, eat delicious food, and enjoy an extra (and well-deserved) day off before heading back to work or everyday life.
Here are five tips for throwing the perfect Labor Day cookout:
1. Plan a patriotic theme. 
This is a great way to honor the millions of people who are part of America's workforce — and the reason why we've been celebrating a labor-free Labor Day since 1882. Plus, everyone loves the classic red, white, and blue combo, and it's easy to find patriotic decorations this time of year at your local dollar store or party supply shop! (To save time and money, you could also just reuse decor from your Fourth of July party.)
Once you've found a few party decorations, consider decking out your patio with red, white, and blue cushions and pillows to keep your guests comfortable and in the Labor Day holiday spirit. You can even have outdoor games with the patriotic theme! Use red and blue bags on white cornhole boards, or toss star-spangled frisbees back and forth.
2. Have fun with your food!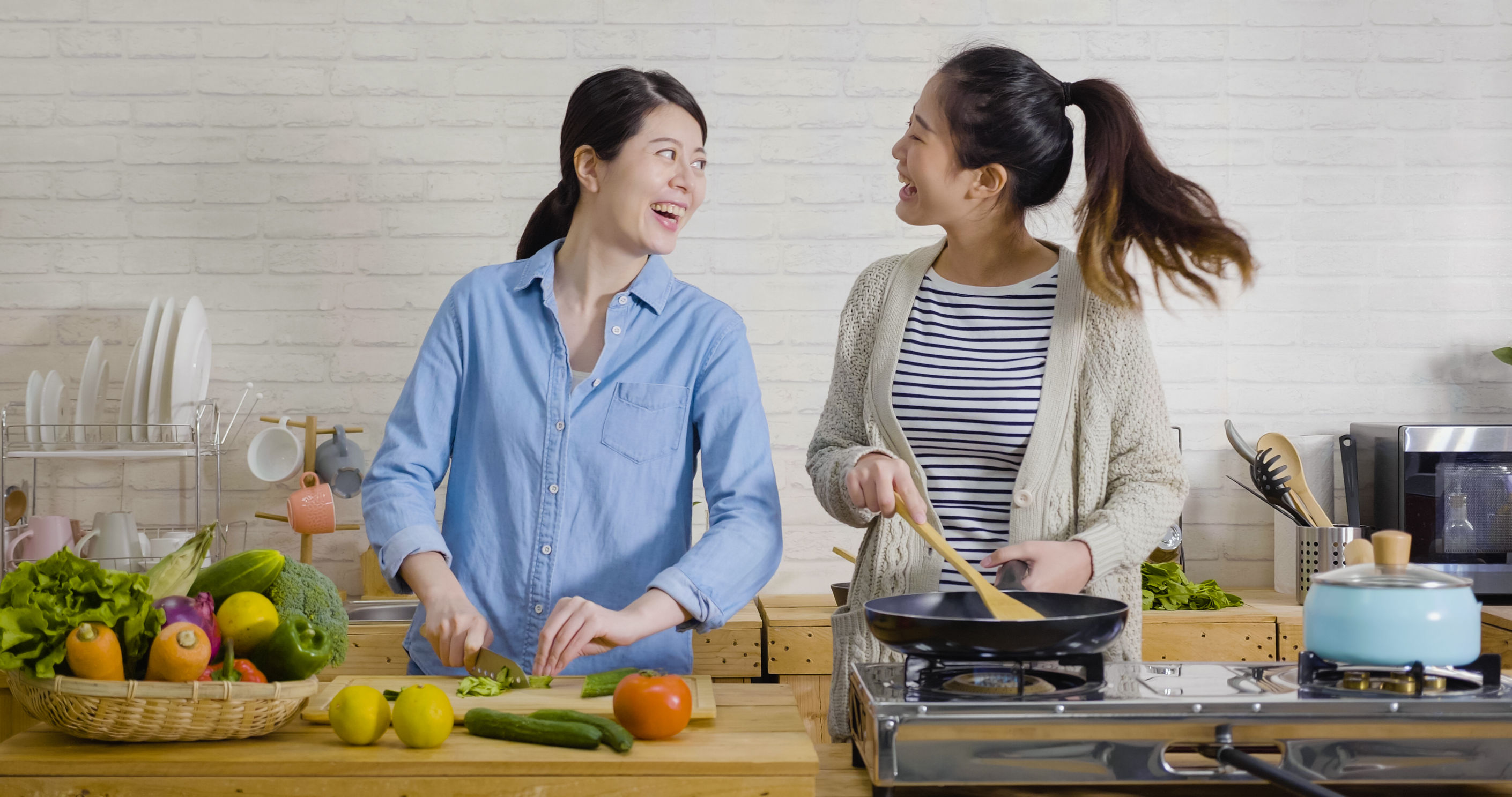 While classic hot dogs, brats, and burgers are still great options for a Labor Day cookout, you might feel like doing something different with your menu this year. Non-traditional foods (or even a twist on a classic dish) will surprise your guests and serve as a great conversation starter!
Check out these recipes and try one (or all) of them:
**Before you start cooking, consider asking guests about any dietary restrictions they might have. Your guests will appreciate your thoughtfulness, even if they can eat anything and everything! And those who can't eat certain foods will be especially thankful (and feel confident about what they'll eat at your cookout).
3. Play great songs about work.
While not everyone wants to think about their job during a Labor Day cookout, a work-related playlist is another great way to honor everyone who works hard to make a living for themselves and their families. Plus, there are some classic songs about a hard day's work that your guests will love to sing and dance along to!
Here are just a few work-related hits to add to your Labor Day playlist:
"9 to 5" by Dolly Parton

"Working for the Weekend" by Loverboy

"Taking Care of Business" by Bachman-Turner Overdrive

"A Hard Day's Night" by The Beatles

"Manic Monday" by The Bangles
4. Keep the party going into the evening.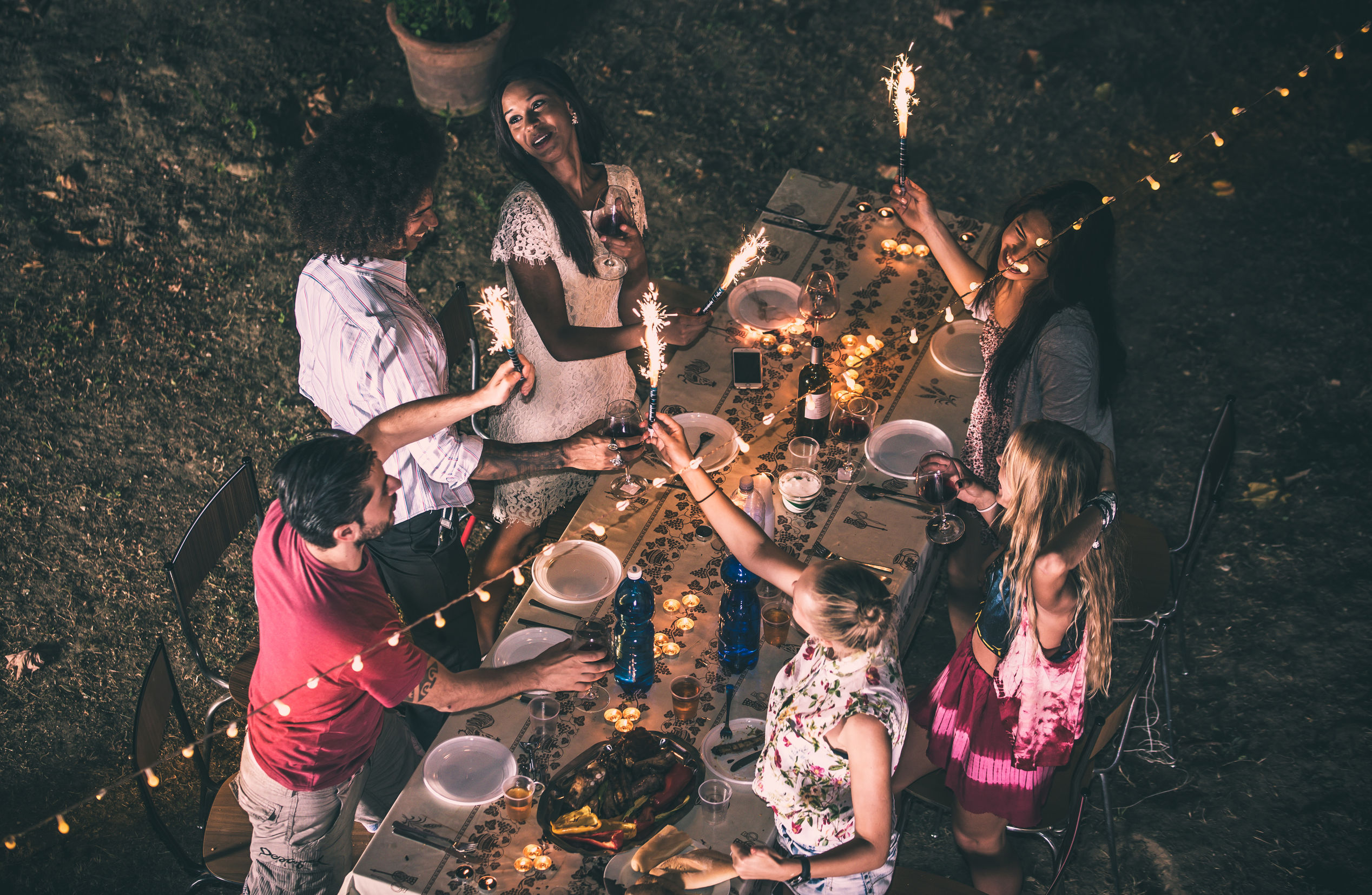 Your guests will be much more likely to enjoy your Labor Day cookout (and stay past dinner) if you're prepared to fight off mosquitoes and other bugs! You can protect your dishes with mesh covers, or simply place a bowl over each one to discourage bugs from crawling on your food. Lighting citronella candles will also help you keep pests away.
Once you've mosquito-proofed your party, keep it going after the sun sets with tiki torches, lanterns, or classic string lights. These will add a nice design touch to your deck or patio, and they'll encourage guests to relax and stay for post-dinner drinks and conversation, or s'mores around the fire pit.
5. Make your guests feel at home. 
Want to add to your guest list? Invite the neighbors to join your family and friends for the cookout! Even if you don't know them well, it's a great way to help others feel at home within the neighborhood. Try to spend as much quality time with your neighbors and loved ones as you can at the barbecue; you can clean up the kitchen later!
Along with talking to everyone and helping them have a great time, you'll also want to make your guests comfortable. Outdoor curtains or umbrellas will provide relief from the hot sun (and even a bit of shelter if it rains). And patio cushions and pillows will help everyone relax in the evening once they've finished eating some delicious cookout food.
By following these five tips (and remembering to relax and have fun as the host), you'll throw an unforgettable Labor Day cookout! And if your outdoor living area needs some attention before your guests arrive, a few cushions, pillows, or other accessories may be all you need to get your patio party-ready.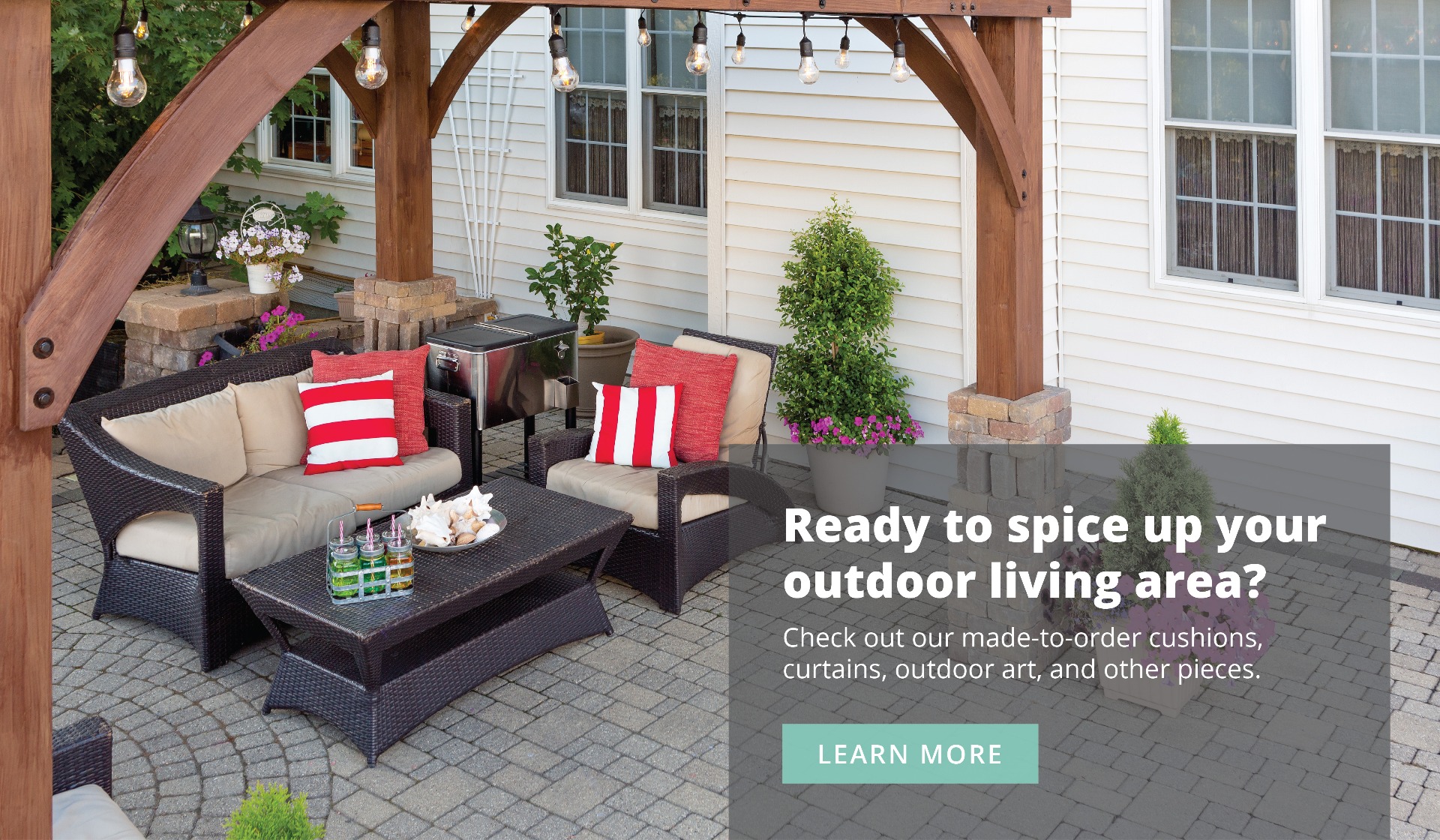 Summer Living Direct — a branch of Jordan Manufacturing — has helped Indiana homeowners, decorators, and DIY-ers find quality custom cushions, curtains, outdoor art, and umbrellas for their patios since 1994. To learn more, please visit our website or follow us on Facebook.