The winter months are known to bring harsh, cold temperatures and wet weather. Your patio surface, furniture, and cushions might not be made to withstand the elements without proper care. But don't worry; this is easier to cross off your to-do list than you might think!
Take these three steps to weatherproof your patio for winter:
Preparing your patio or deck surface

Protecting your outdoor furniture

Storing your cushions and pillows
Prepare your patio or deck surface.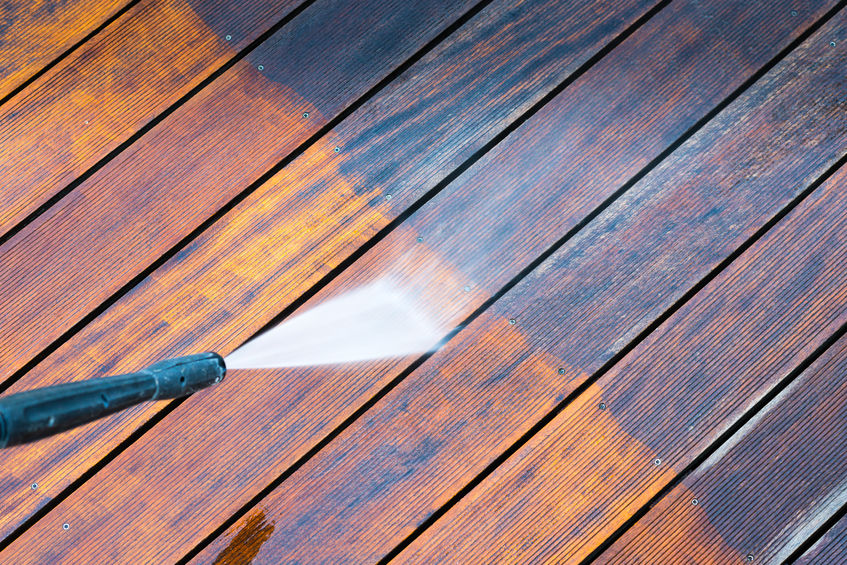 Wooden decks are popular among homeowners, but they require a little maintenance when it comes to weatherproofing. You'll want to clean your deck with a designated wood cleaner to remove any moisture, mildew, or stains before winter weather arrives. To keep the surface looking its best, apply a protective finish after you clean. This will prevent the wood from cracking, splitting, and warping before spring arrives. 
If your patio has a stone surface, it will likely hold up well in the winter months. However, it's still a good idea to take time before the snow and ice arrive to clean off any leaves, dirt, or debris to prevent staining. 
Protect your outdoor furniture.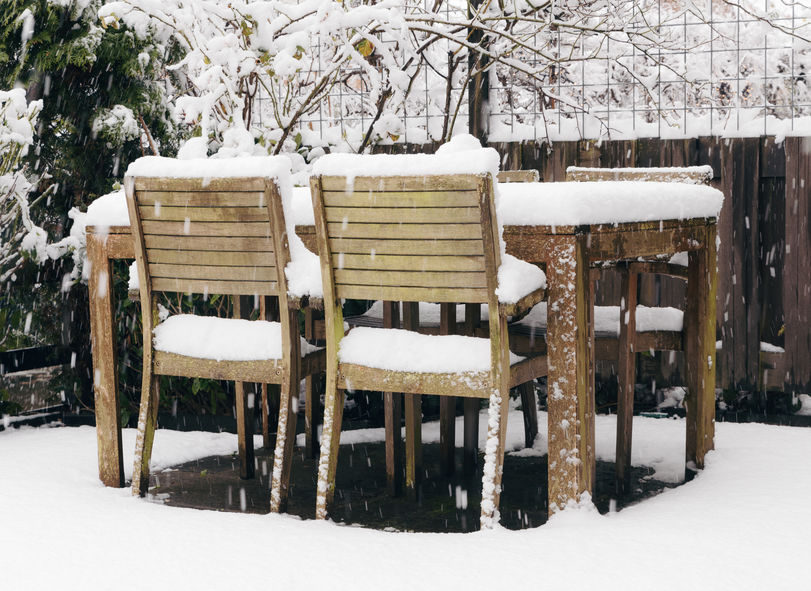 While outdoor furniture is designed for durability, it's not always made to handle the ice and snow of colder months. Your furniture is the focus of your patio, so you naturally want to protect it from winter weather. The more you protect your outdoor furniture from rust and damage, the longer you can enjoy it in the summer months!
No matter what your pieces are made of, you should be taking steps to guard them against the elements. We've provided tips to care for a few types of furniture below:
Aluminum
A durable choice for outdoor furniture, cast aluminum is weather and rust-resistant. For simple weather protection, a cover will be great for these pieces. Aluminum furniture is lightweight and easy to move inside if severe weather is on the way, but this also means that it can easily blow away in the wind. Due to this, it's best to bring it inside during winter.
Plastic
Plastic furniture is a great choice for outdoor spaces, but when winter winds get too cold, the material is at risk for cracking. If you know the temperature is going to dip below freezing, store plastic furniture in the house, a shed, or the garage until warmer days. 
Wood
Wood is highly susceptible to damage from water, especially when freezing causes it to crack. To prevent this, all wooden outdoor furniture should be covered with a protective seal. This can keep the wood from locking in moisture, especially in the ice and snow of winter. For additional defense against the elements, a plastic furniture cover is also a great idea. 
Wrought Iron 
Patio furniture made from wrought iron should likely be moved indoors during winter months. This material may rust, which can cause the furniture to look unsightly or weaken.
Store your cushions and pillows.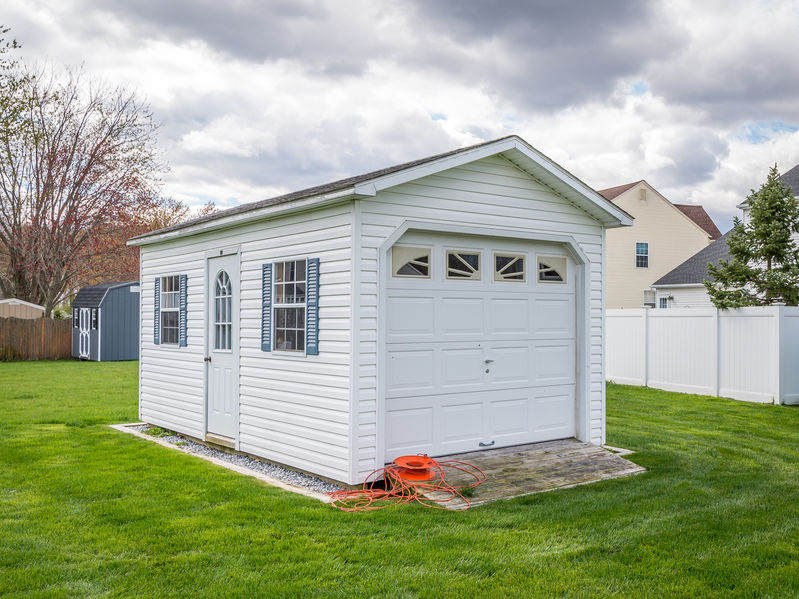 Most outdoor furniture has cushions you can easily remove for the winter months. While quality pillows and cushions will be made of material that is mostly water and mildew resistant, the heavy winter moisture can still damage them, especially if your pieces are filled with foam stuffing that can lock in mold. 
Removing outdoor cushions and pillows and storing them in a shed, garage, or weatherproof storage box is the best way to protect them from harsh winter weather that will cause damage, mildew, and staining or fading. If you can't remove your cushions or bring them inside, cover them tightly with a tarp or plastic sheet to protect them as much as possible.
As you prepare your home for cold weather, don't forget your outdoor space. These quick tips to weatherproof your patio for winter can help you stay worry-free when spring comes and it's time to get outside again! 
Haven't protected your patio cushions well in the past? You can always purchase high-quality outdoor pieces that will last for winters to come with a little care.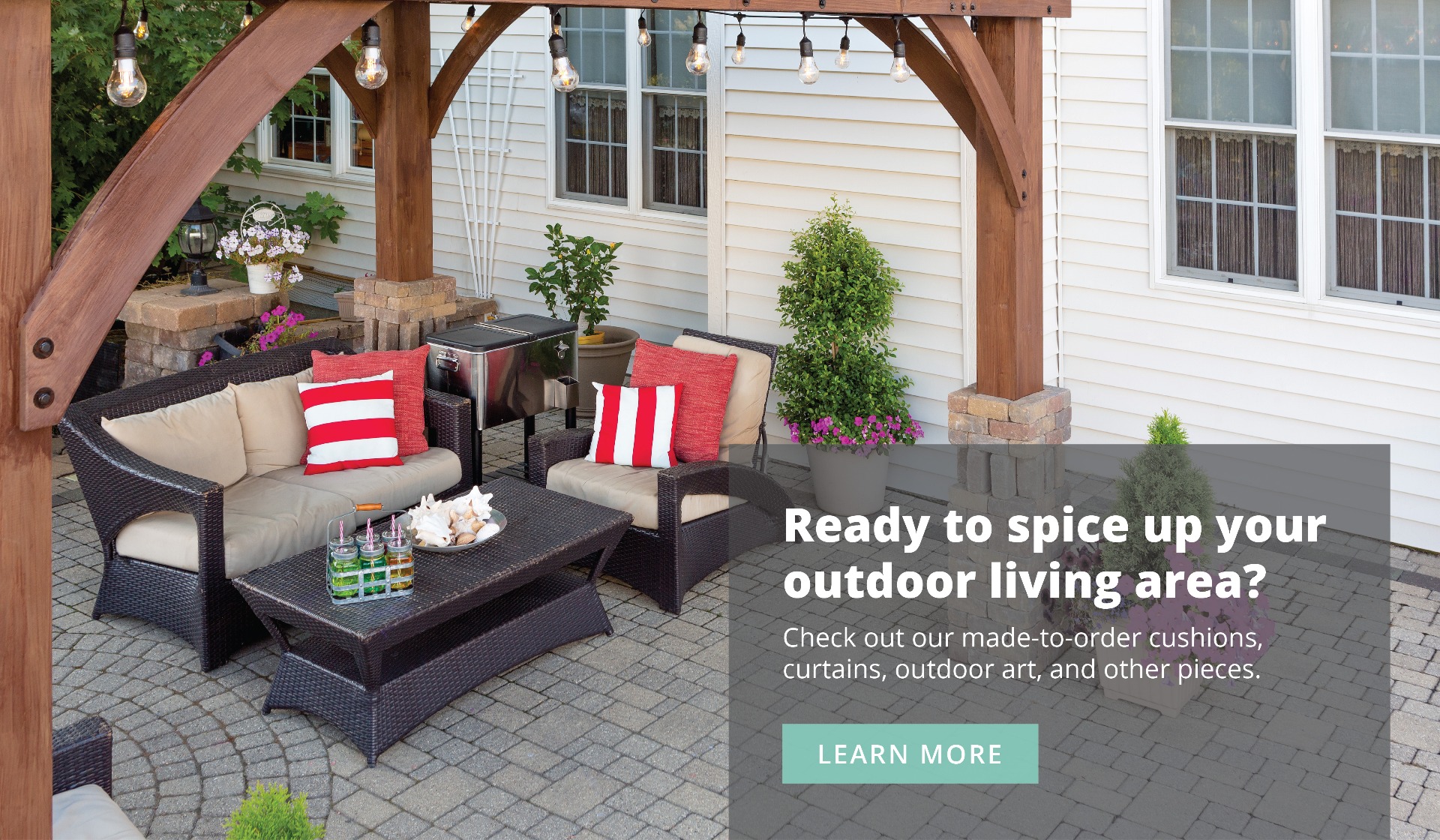 Summer Living Direct—a branch of Jordan Manufacturing—has helped Indiana homeowners, decorators, and DIY-ers find quality custom cushions, curtains, outdoor art, and umbrellas for their patios since 1994. To learn more, please visit our website or follow us on Facebook.