Sunny days and warm nights invite us to spend time outdoors with the people we love. But there are a few risks to being outside so much, like bug bites, sunburns, and overheating. 
You can still enjoy the sunshine (and starry nights on the patio) by following these summer safety tips.
1. Use insect repellent to avoid bites and diseases.
Summer's heat and humidity often draw mosquitoes and other insects right to our backyards. Not only are bug bites itchy and annoying; their culprits can carry dangerous diseases. 
But there are steps you can take to prevent Zika virus, West Nile virus, and other insect-borne illnesses while still enjoying your time outdoors:
Before Going Outside:
Don't use

scented soaps, perfumes, or hairsprays

.

Wear long-sleeved shirts and long pants, especially at night.

Get EPA-registered repellent with DEET (but not for babies under 2 months old).
On the Patio:
Scrub planters, birdbaths, and flowerpot saucers once a week to get rid of stagnant water. (Mosquitoes like to lay eggs there.)

Don't leave food

uncovered

or doors and windows open.

Spray on insect repellent, then reapply after 5 hours.

If you develop a

fever, rash, headache, or pink eye

after an insect bites you, get plenty of fluids and rest. You can also take acetaminophen for any pain.
2. Be smart about fireworks, or watch a community display.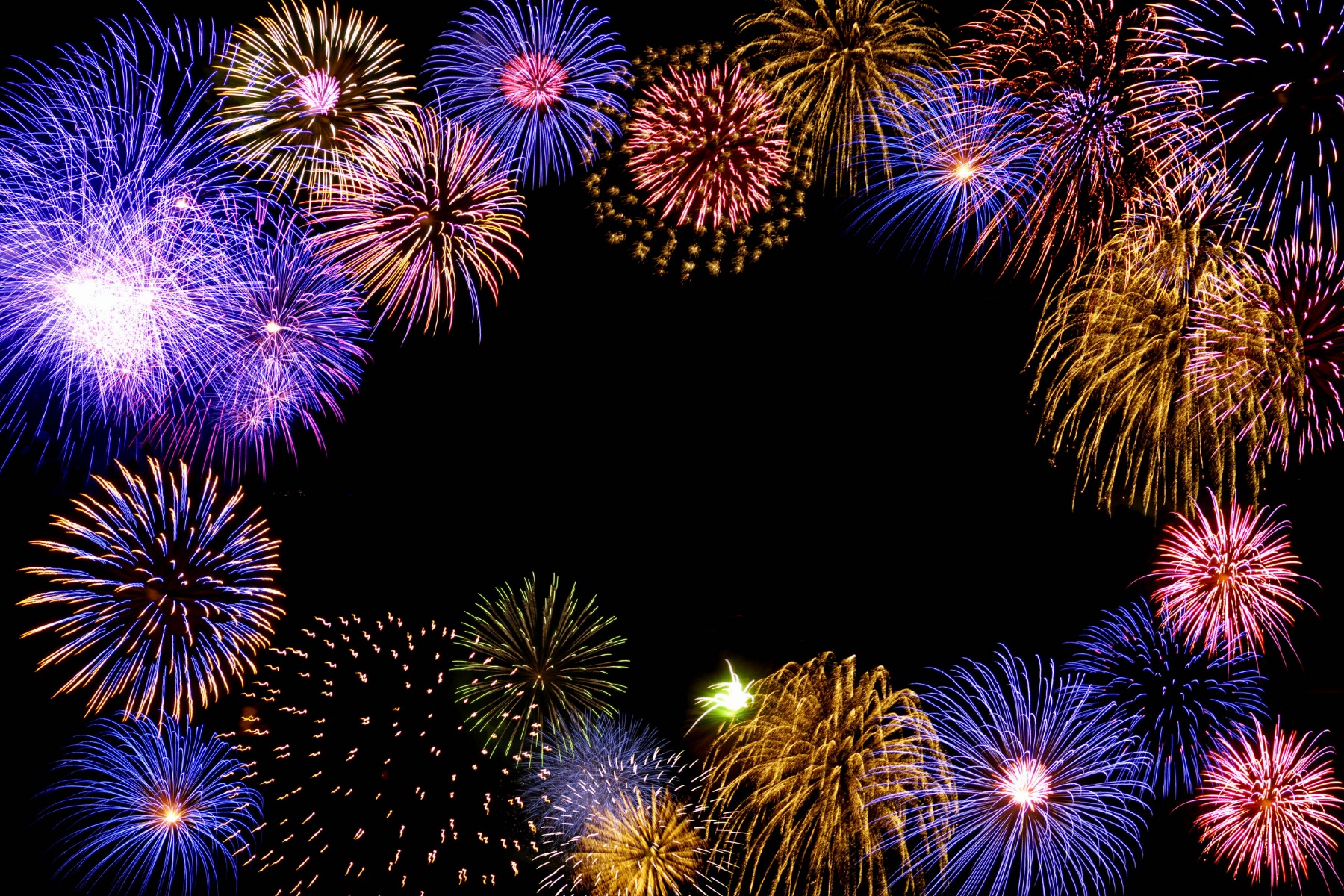 While fireworks are fun to watch from the patio (especially on the 4th of July), they can be unsafe if you misuse them. In 2017, more than 12,000 people needed medical treatment after fireworks-related accidents. Fireworks also start around 18,500 fires each year, and sparklers — which curious children love to play with — can cause serious burns.
The National Safety Council recommends watching public fireworks displays instead of lighting them yourself. (Depending on where you live, you might be able to watch the show from the comfort of your patio.) But if you choose to set off legal fireworks, make sure to follow these safety tips:
Do:
Use protective eyewear while handling them.

Light one device at a time, then keep a safe distance.

Keep a bucket of water close by in case of fire or malfunctioning fireworks.
Don't:
Use fireworks while under the influence of alcohol.

Hold lighted or malfunctioning fireworks in your hands.

Set off fireworks near houses, people, or flammable materials.
For Children:
Keep little ones away from fireworks.

Only let older kids light fireworks under close adult supervision.

Let children play with glow sticks or confetti poppers, not sparklers.
3. Wear sunscreen and protective clothing.
Did you know the sun can damage your skin after 15 minutes of being outside? You might get a sunburn even faster near the equator, during summer, and at high elevations — places and times where UV rays are strongest.
But you can safely soak up some rays while relaxing on your patio if you wear sunscreen and protective clothing.
Sunscreen:
Use broad-spectrum sunscreen with a sun protection factor (SPF) of at least 15.

Apply even when it's cloudy or cool, or you're not in direct sunlight. Sand, water, and concrete can still reflect rays and increase your risk of sunburn.

Reapply after two hours, especially if you've been swimming or sweating.

Make sure your sunscreen has not expired (most have a shelf life of three years.)
Protective Clothing:
Choose a wide-brimmed hat with

tightly woven fabrics

, like canvas.

Avoid straw hats with holes that let sunlight through.

If you're by a pool, wear a hat and swimsuit cover-up when you're not in the water.

Wear darker clothes, which may protect you from UV rays better than light colors.

Choose

wrap-around sunglasses

that block UVA and UVB rays. This will protect your eyes and reduce your risk of cataracts.
4. Know the signs of heat exhaustion — and when to seek shade.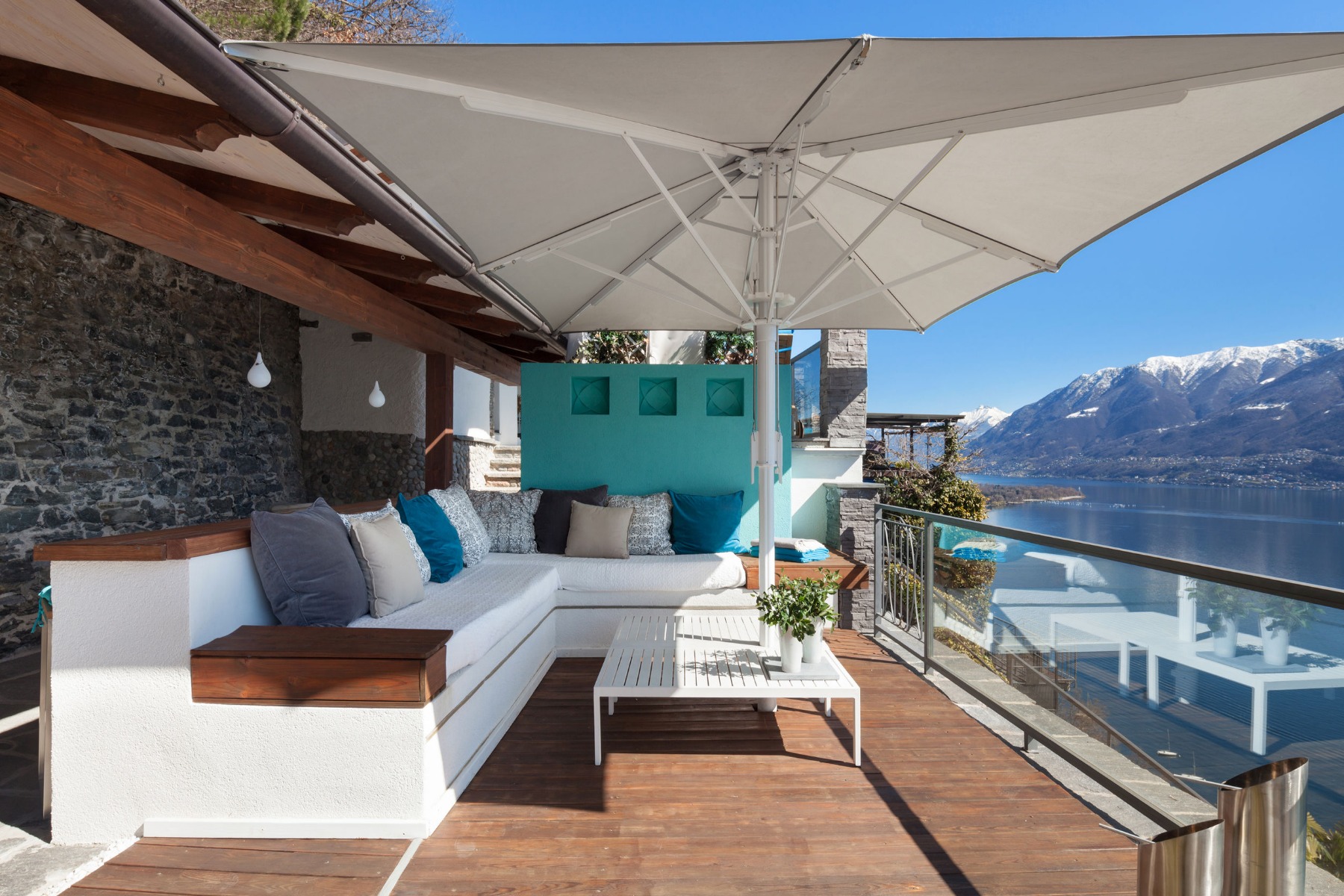 While you should want to spend time on your patio this summer, it's smart to pay attention to how your body's dealing with the outdoor heat. Infants, young children, seniors (65+ years old), and those with chronic health issues are most at risk for heat-related illnesses.
Here are the signs of heat illness (and prevention tips) that you should be aware of — for both yourself and your loved ones.
Heat Exhaustion:
Symptoms of heat exhaustion include:
Sweating

Pale, ashen, or moist skin

Muscle cramps

Fatigue or exhaustion

Headache, dizziness, or fainting

Nausea or vomiting

Rapid heart rate
Heat Stroke:
A few signs of heat stroke are:
A body temperature above 103 degrees

Flushed, dry, hot skin (without sweat)

Rapid breathing

Headache, dizziness, or confusion

Convulsions or unresponsiveness
Prevention Tips:
Put on loose, lightweight clothing and a hat before heading onto the patio.

If you can, avoid being outside during the

heat of the day

. That's 10am - 4pm from March through October, and 9am - 3pm from November through February. 

Drink water while you're outdoors, and

avoid alcohol

in the middle of the day.

Wear sunscreen that's at least SPF 15, and reapply every two hours.

Bring down your body temperature with cool, wet towels.

Seek shade under a tree or

patio umbrella

before

you're overheated. 

Move to a cool place (under a shady umbrella or into an air-conditioned spot) and ask for help if you have any symptoms of heat illness.
A little shade, sunscreen, bug spray, and fireworks common sense will go a long way. With these summer safety tips, you and your loved ones can relax, stay healthy, and make great memories all season long! 
Learn how patio umbrellas can protect you from UV rays, offer cooling shade, and more.
Summer Living Direct has helped homeowners and decorators find custom cushions, curtains, outdoor art, and umbrellas for their patios since 1994. To learn more, please visit our website or follow us on Facebook.