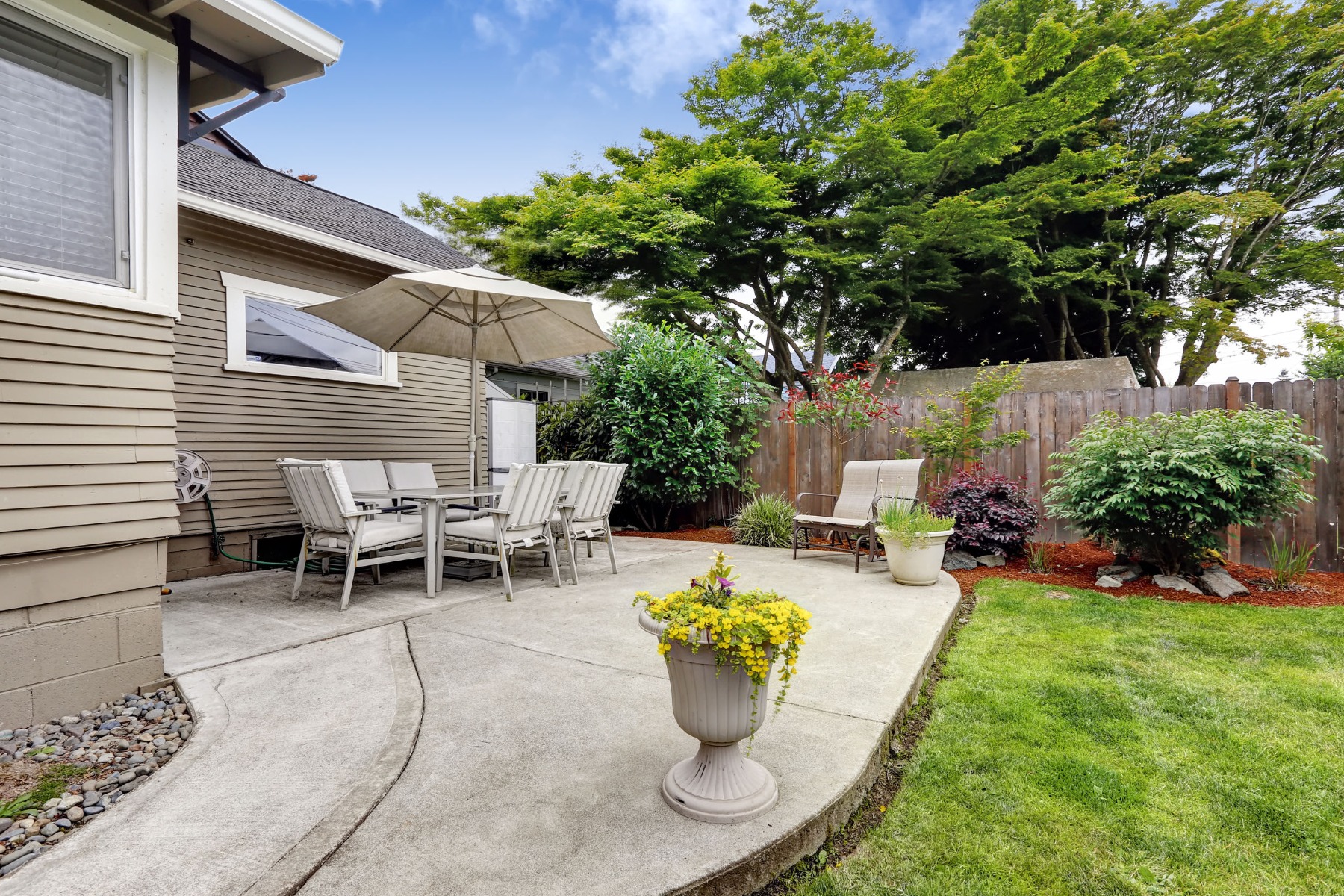 It's hard to believe, but spring will be here before we know it! Whether or not you live in an area that experiences harsh winters, we're all looking forward to the blooming flowers and warmer days ahead. You're probably excited about spending more time on your patio, too!
Just as you winterized your outdoor space before the cold set in, you'll want to take a few steps to get your patio ready for spring. Here are five tips for cleaning and decorating your space so you'll be ready to relax at home and enjoy your time outside!
Cleaning Your Patio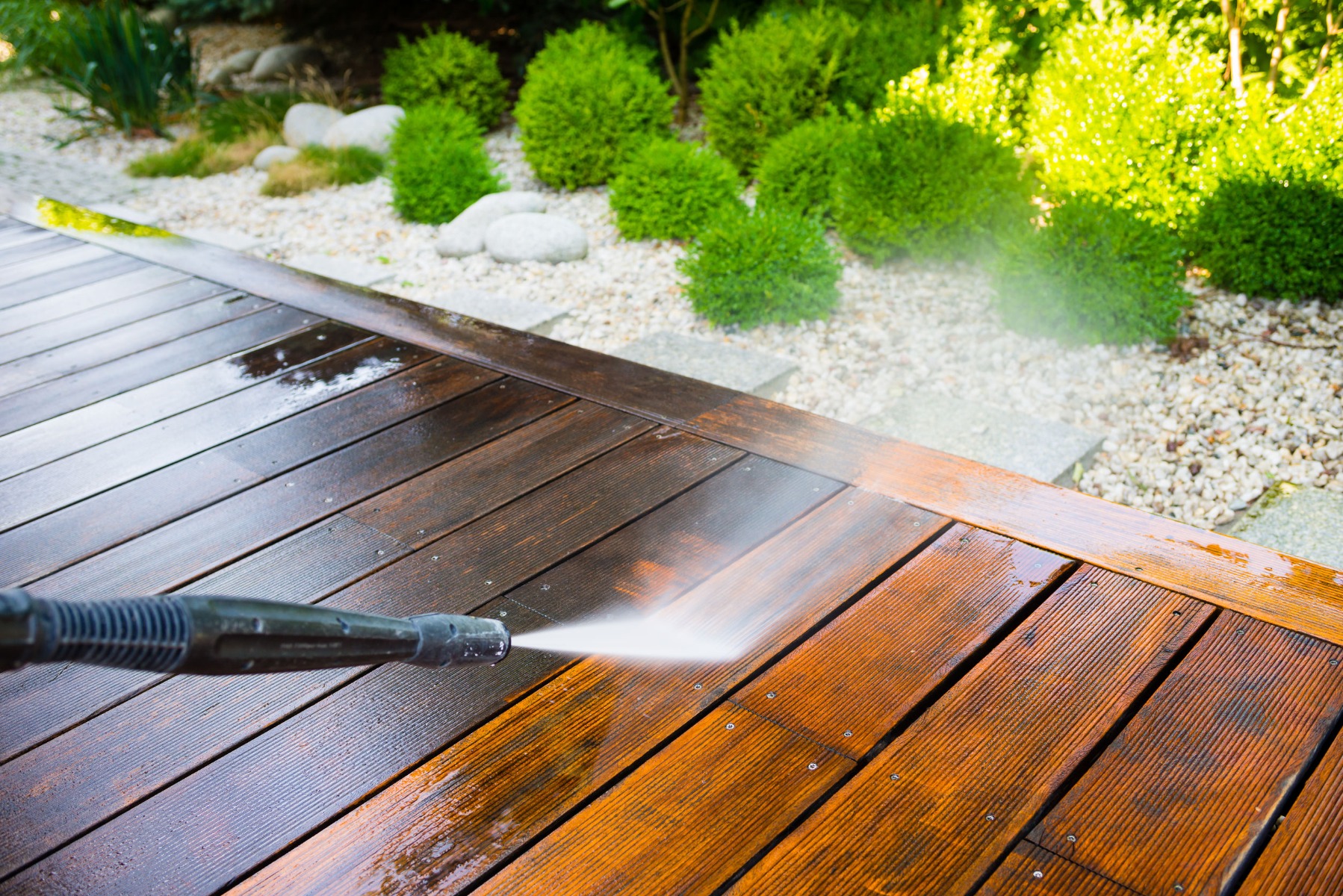 1. Wash and seal your deck or patio surface.
Wood, Composite, & Vinyl
Do you have a wooden, composite, or vinyl patio? Putting in the work now can help you prevent mold, mildew, cracks, and rotting in the future. Follow these steps to wash a wooden deck or patio:
Clean all debris out of the boards with a putty knife.

Cover any plants or flowers near your deck or patio.

Sweep your patio.

Wash the surface with an appropriate cleaner.

Let dry for two days before sealing.
And here's how to seal a wooden, composite, or vinyl patio:
Choose a mild two-day period with clear skies.

Lightly sand the surface.

Remove and replace any loose nails.

Apply the sealant, covering three or four boards at a time. 

Repeat with a second thin coat of sealant, if necessary.
Stone & Concrete
Stone and concrete patios are popular among homeowners, as they require less maintenance and stand up to the winter elements. But you should still know the basics for cleaning your concrete patio: 
Sweep off dirt and debris.

Remove any grease, oil, or paint stains.

Mop the surface with floor cleaner and water.

Use a shop vacuum to clean up any water or debris.

Let dry for 24 hours (1 day).

Fill any cracks and smooth over with a putty knife.
And here's how to seal a stone or concrete patio:
Apply the first coat of sealant.

Wait at least two hours so the coat can fully dry. 

Apply the second coat at right angles to the first coat.

Let dry for up to three days (depending on your sealant).
2. Clean your patio cushions and furniture.
After you clean and seal your patio surface, it's time to get your cushions and furniture ready for spring. Make sure to double-check your cushions' materials and cleanability codes so you can clean each piece safely and effectively.
To wash your patio furniture, follow these steps:
Brush off any loose debris or dirt.

Mix 1/4 cup dish soap and 1 gallon of warm water.

Scrub with a rag or brush.

Rinse with a hose.

Let dry.
And here's how to clean patio cushions: 
Remove cushions from wherever you stored them for the winter (under a furniture cover, in a storage bin, etc.).

Hand wash cushions with an appropriate cleaner.

Spot treat with soap and lukewarm water.

Rinse with clean water or a hose.

Let cushions air dry.
For more tips on cleaning cushions with stubborn stains, bird droppings, or mildew, check out this blog.
Decorating Your Space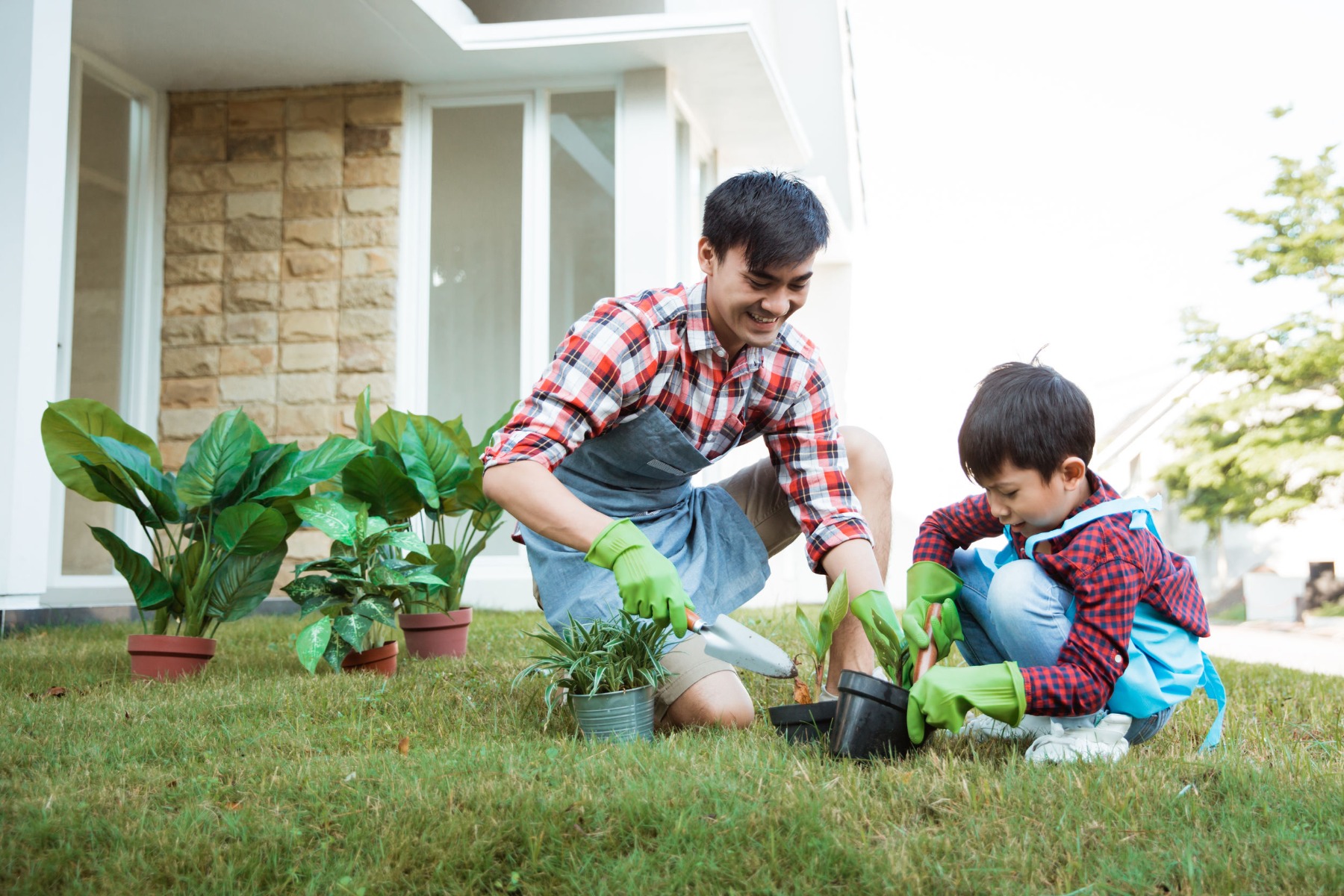 1. Choose herbs or plants you'd like to grow.
Once your patio spring cleaning is complete, now comes the fun part: gardening and decorating! Picking the right plants and herbs for early spring can be tough, since the weather is still fluctuating between chilly mornings and warmer days. 
But with hearty herbs and plants, your garden can survive the last frost of the season and prepare to grow beautifully. You can plant the following in your outdoor space as early as February:  
Tomatoes

Lettuce

Strawberries

Geraniums

Violas

Impatiens
And a few herbs you can plant this spring include:
Cilantro

Dill 

Basil

Mint 

Parsley

Sage

Thyme
2. Cover your space with an awning or umbrella.
Covering your patio is a great way to minimize the damage that rain and UV rays can cause. Plus, you'll be able to use the space on a hot or rainy day!
If you want to go the DIY route, here's how to make an awning for your patio:
Get

fabric by the yard

.

Prepare and paint PVC pipes for rods.

Cut and sew the fabric into a shade.

Add rods to the shade.

Build the support beams.

Install the canopy.

Enjoy your newly shaded outdoor space!
And if you'd rather save time and customize your covering, check out these umbrellas you can coordinate with your other patio pieces.
3. Accessorize with green and other spring colors.
The color green tends to make people think of life, growth, and nature. And many of us look forward to spring because it means new flowers will grow, trees will come back to life, and winter will thaw. That makes green an excellent choice for your patio cushions, pillows, and accessories as you get ready for spring! 
Of course, you don't have to choose green decor if it's not your favorite hue. Here are a few other spring colors you can decorate your patio with:
Light pink

Bright blue

Coral

Yellow

Peach 

Lavender

Baby blue
Get your patio ready for spring as you look forward to warmer days, blooming flowers, and more time outdoors.

Need new cushions, pillows, umbrellas, or accessories to spruce up your space? A custom manufacturer can assist you in designing a spring patio you'll never want to leave!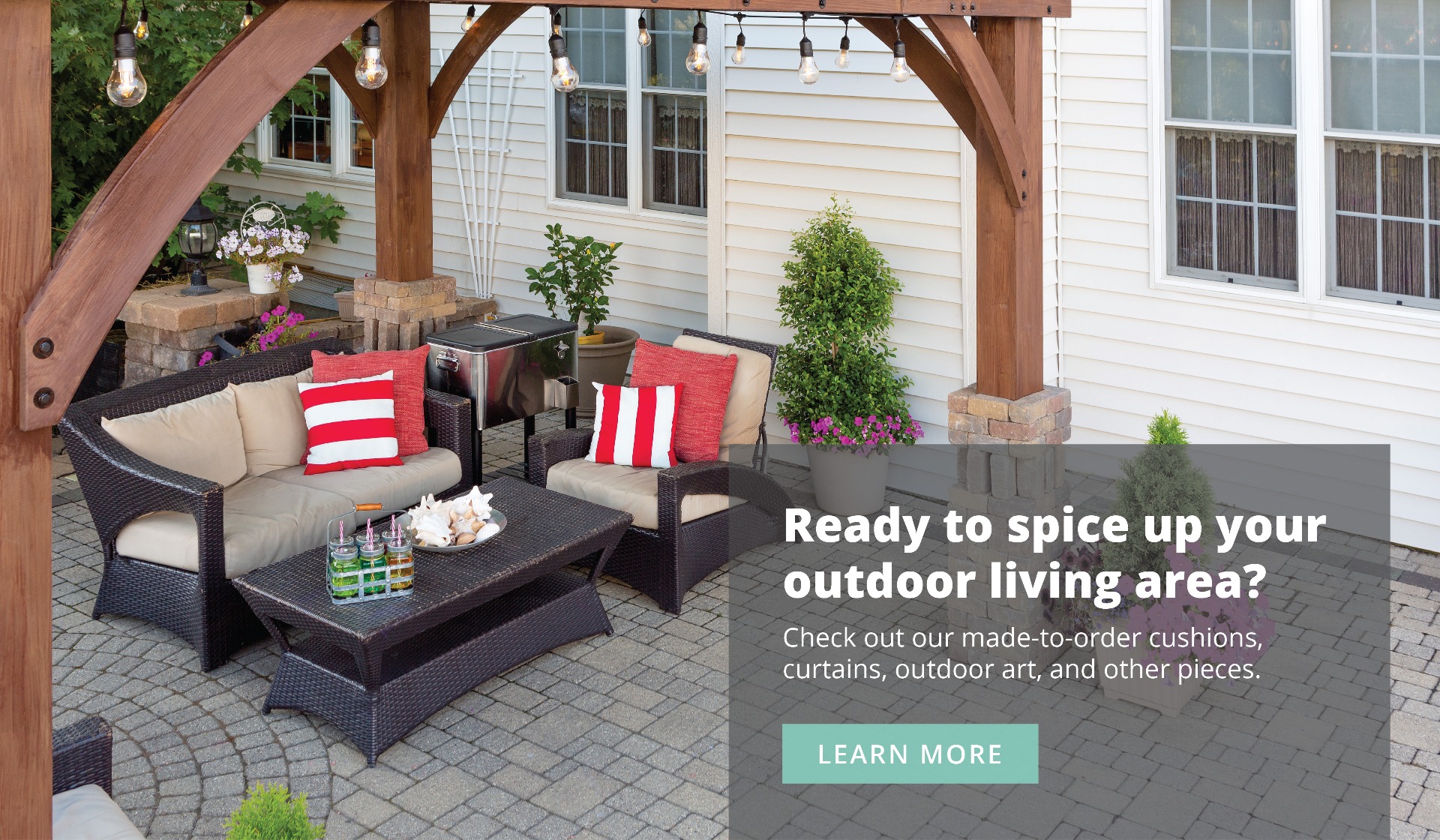 Summer Living Direct has helped homeowners and decorators find custom cushions, curtains, outdoor art, and umbrellas for their patios since 1994. To learn more, please visit our website or follow us on Facebook.