Whether you have kids, pets, or lots of rain, the elements and everyday life can quickly take their toll on your patio cushions. But by learning which cushions work best for you and how to properly take care of them, you can extend the life of your outdoor pieces so they look beautiful (and stay comfortable) for years to come.
Read on for three tips to make your patio cushions last longer.
1. Choose the right fabric.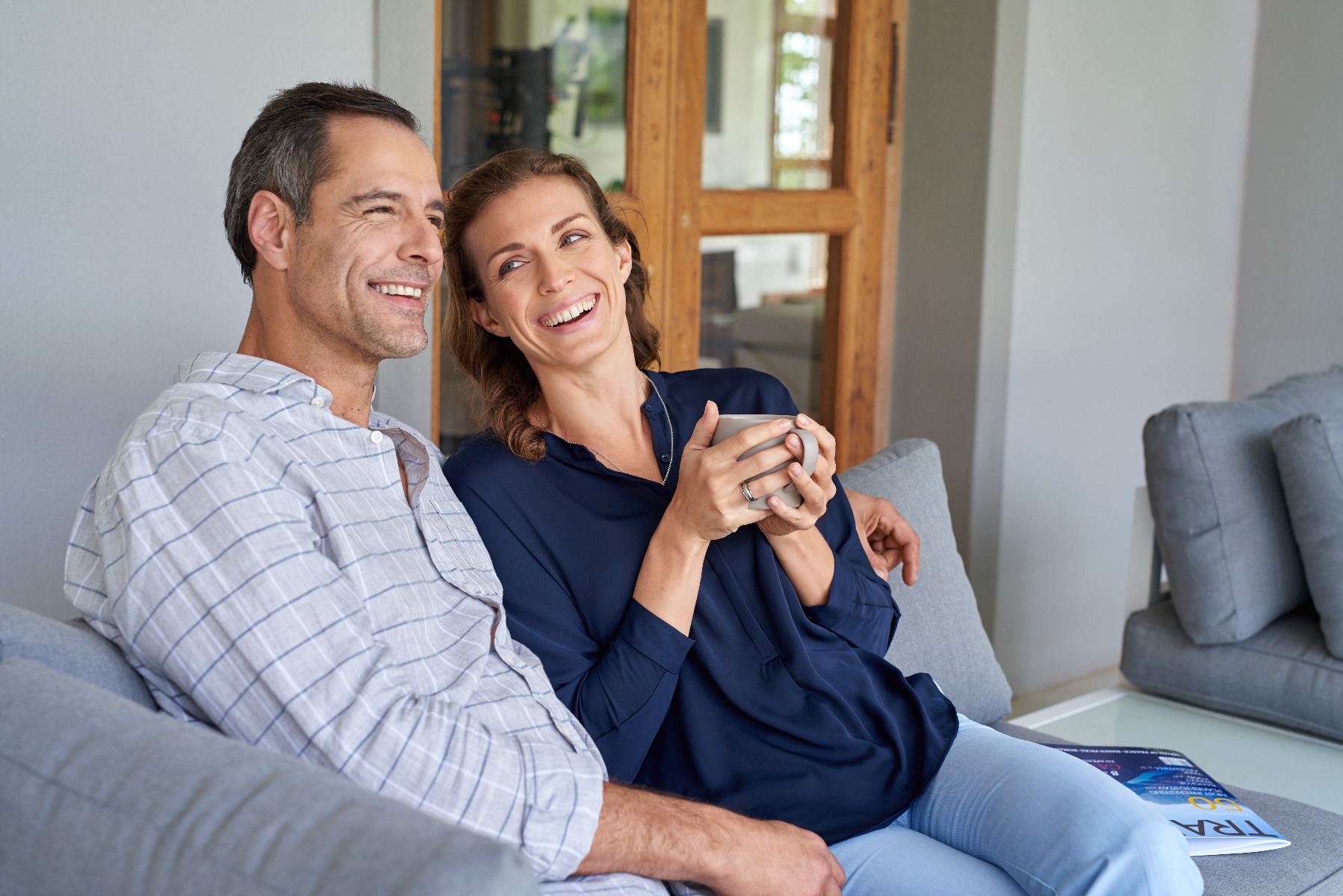 Homeowners and decorators can choose from several types of cushion fabric, with varying degrees of durability, water resistance, UV ray protection, and comfort. Depending on your climate and lifestyle, one type of material may last longer on your patio than another. Here are a few common fabrics you'll see when buying or replacing cushions.
Acrylic
Acrylic and acrylic linen (or solution-dyed acrylic fabric) are two comfortable, sun-resistant, easy-to-clean materials for outdoor cushions. These fabrics are great for anyone living in dry, sunny areas. But homeowners in rainy climates can still enjoy acrylic or acrylic cushions, as they resist mildew and water by wicking away moisture.
Olefin
Olefin is a smooth, durable fabric with locked-in color that resists stains and fading. If you happen to spill something on an olefin cushion, you can use just about any household cleaner to treat it (even bleach). Olefin also dries quickly and resists water and mildew, so it's an excellent option for homeowners with pools or rainy climates.
Polyester
Spun polyester and T-spun polyester (or 100% polyester) are great choices for parents and pet owners because the durable, elastic fabrics keep their shape well and are easy to clean. Polyester materials also resist mildew well, so polyester cushions work well for homeowners who get lots of rain or have a poolside patio.
2. Clean your cushions.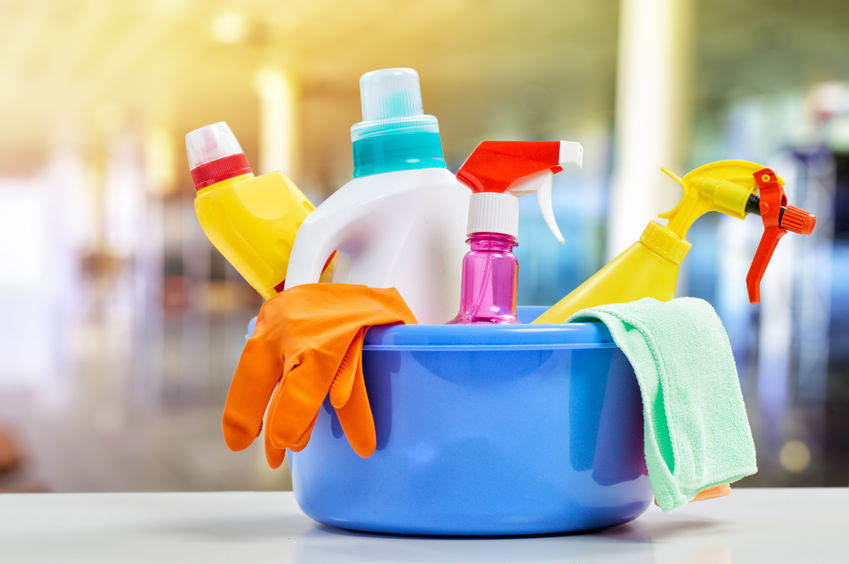 Whether cleaning is therapeutic for you, or you'd rather do anything else, cleaning your patio cushions once or twice a year is a lot less painful than you might think! Here are a few general cleaning tips, as well as specific guidelines for getting stains, sunscreen, mildew, or bird droppings out of your cushions.
General Cleaning Tips
Follow the directions on the manufacturer's label.

Hand wash patio cushions to prevent damage or misshaping.

Test the cleaner in an inconspicuous area to make sure you have the right product.

Spot treat with liquid soap and warm water.

Rinse with clean water (from a hose or bucket).

Let cushions air dry before storing them or putting them back on the furniture.
For Stubborn Stains or Sunscreen
Soak up excess oil with a cloth.

Put cornstarch (or another absorbent powder) on the stain.

Let the powder sit for 10-15 minutes, then brush it away.

Use a fabric spot remover on the stain.

Rinse with clean water and let dry.
For Mildew or Bird Droppings
Mix 1 cup bleach and 2 tablespoons of liquid dish soap with 1 gallon of water.

Apply to the affected area and let it soak into the cushion.

Scrub with a sponge.

Rinse with clean water and let dry.
3. Store them in the winter.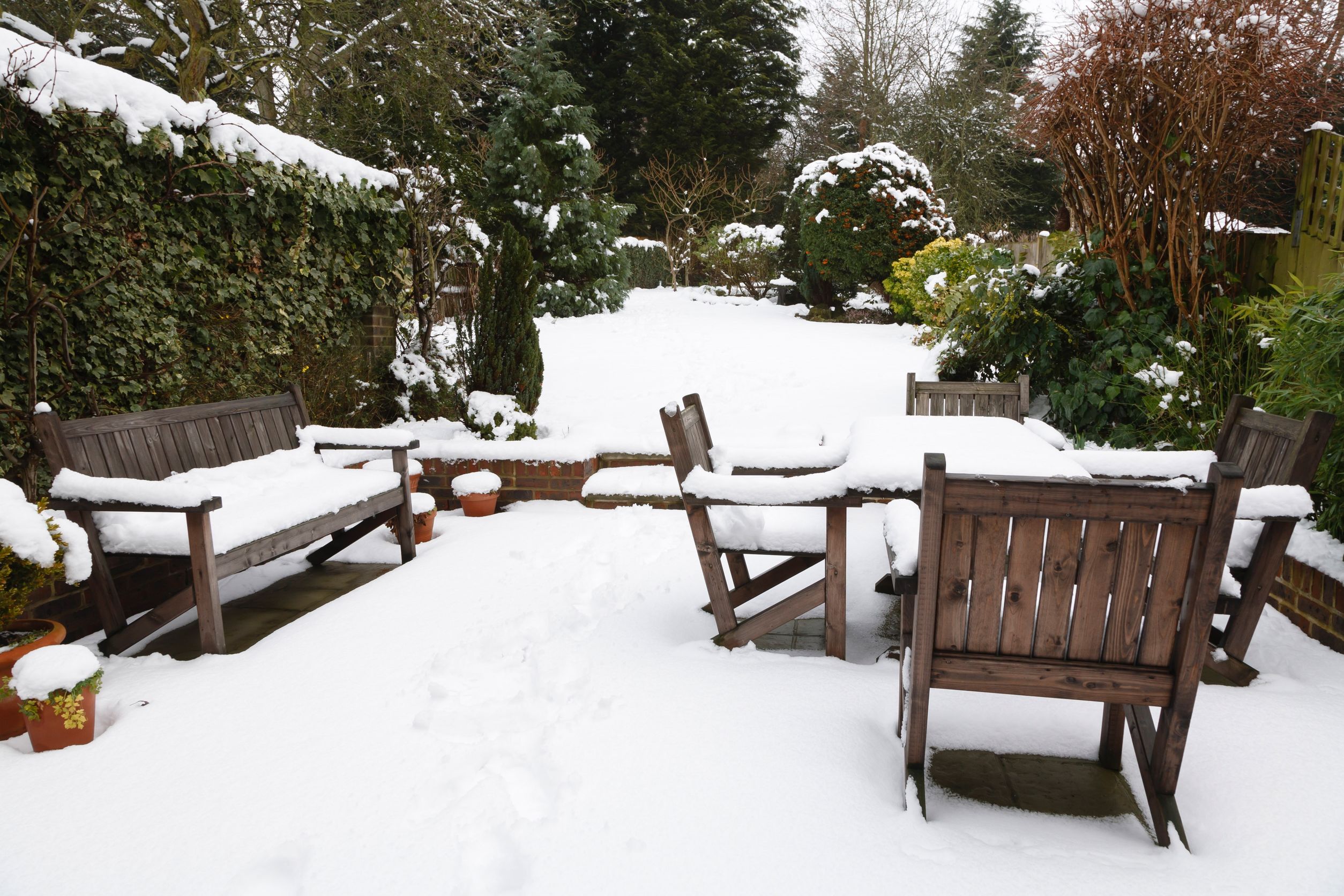 Most patio furniture has cushions you can easily cover or remove during the winter (or even before it rains). Although your pieces likely resist water and mildew, snow and other moisture can still damage them or lock in mold. To prevent this, you can either cover or store your cushions before winter gets here.
Covering Cushions
If you can't remove your patio cushions, or you don't have room to store them inside, cover them with a tarp or plastic sheet during the winter. You can also invest in furniture covers to protect your chairs, sofas, lounges, and cushions from the snow.
Storing Cushions
If covers won't be enough to make your patio cushions last beyond this winter, you'll want to place them in a water-tight storage container or plastic storage bags. Then, you can store the cushions in a clean and dry shed, garage, or closet until spring.
By following these three tips, you'll make your patio cushions last for years! 

If you've already had your cushions for a long time and decided you need to replace them, one of our professionals can help you choose and design made-to-order patio cushions that are as beautiful as they are comfortable.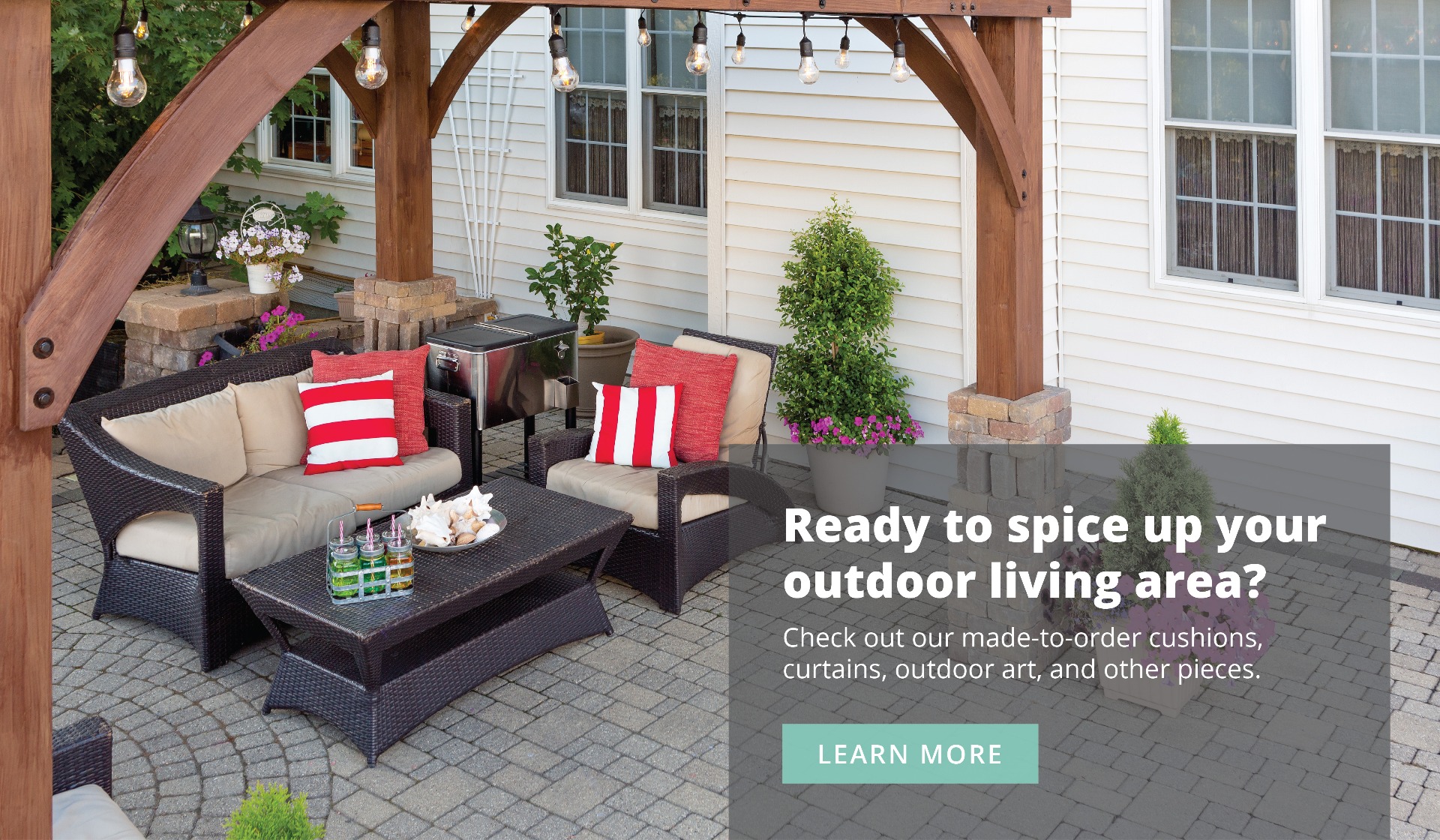 Summer Living Direct — a branch of Jordan Manufacturing — has helped Indiana homeowners, decorators, and DIY-ers find quality custom cushions, curtains, outdoor art, and umbrellas for their patios since 1994. To learn more, please visit our website or follow us on Facebook.