Summer is perfect for spending as much time outdoors as possible — whether you're laying by the pool, grilling burgers for a barbecue, or having a family movie night under the stars. With a few upgrades to your patio, you'll never want to go back inside!
Here are six summer patio decorating ideas to refresh your outdoor space:
1. Rearrange your furniture.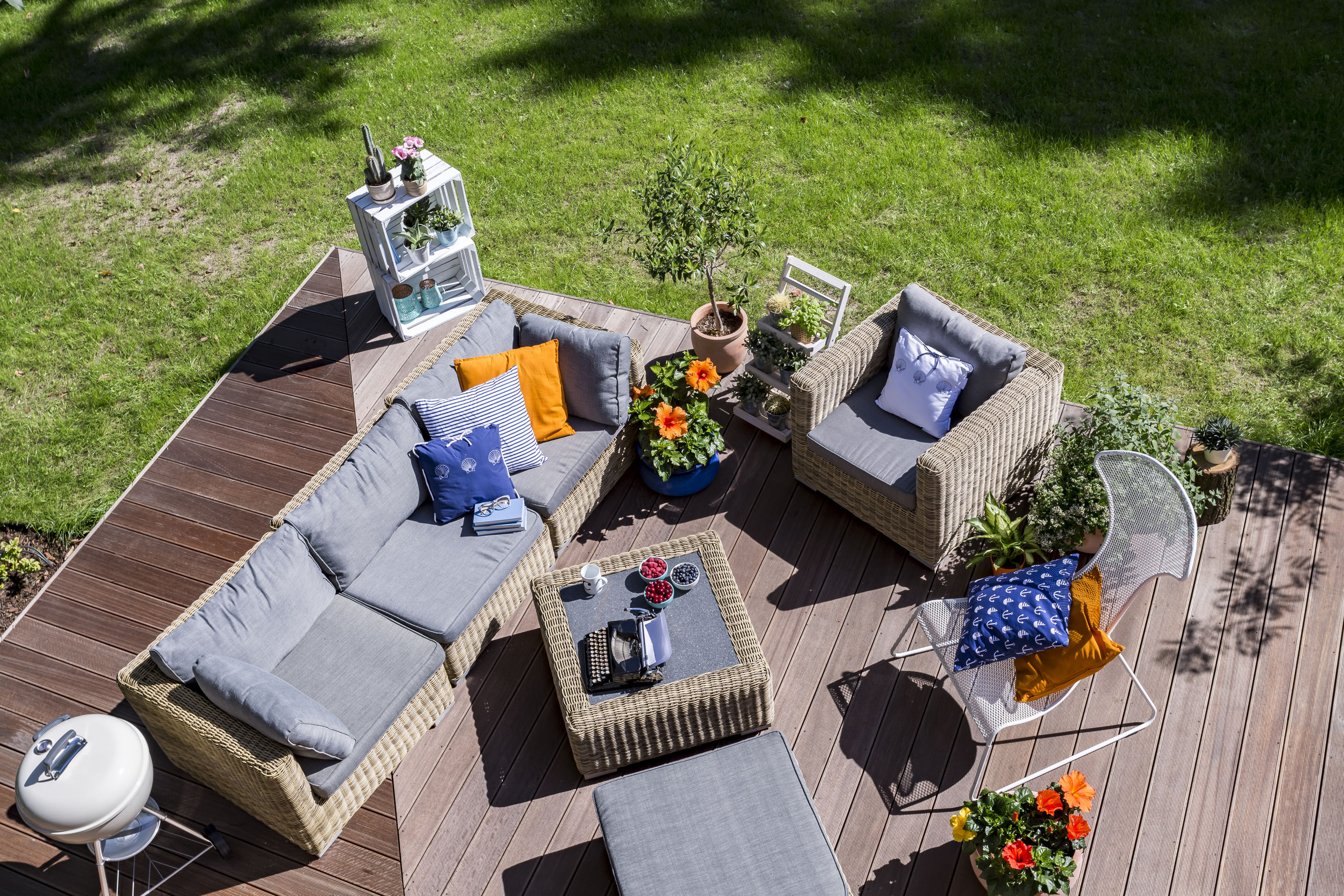 Sometimes a small change is all you need to get the patio refresh you've been looking for, like sitting in the same chair but in a slightly different spot. Or maybe you'd prefer a view of the backyard from a completely new angle, and you decide to move every piece of furniture around. Rearranging your patio pieces will make your outdoor space feel brand-new without having to buy any new furniture or spend much time on redecorating!
Rotating your pieces will also help you make sure your patio furniture, pillows, and cushions get equal amounts of sun and shade exposure. Then, you won't have cushions that are more sun-faded than others. (This is a good idea, even if you have UV ray-resistant cushions made from acrylic or acrylic linen. They need a break from the sun, too!)
2. Get bold, comfy cushions and pillows.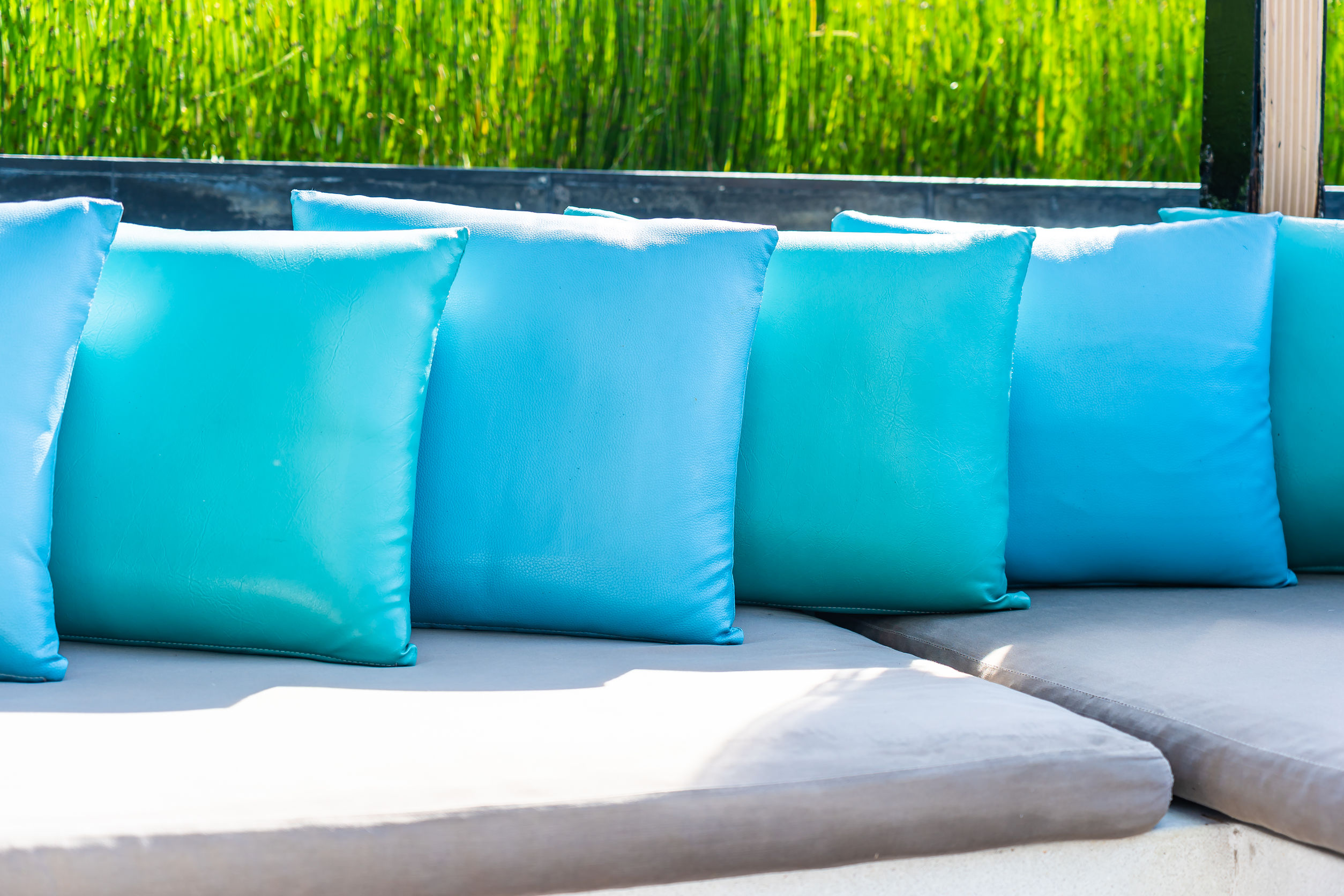 Replacing your pillows and cushions is another easy way to make your patio look brand new while keeping the same tables, chairs, and outdoor sofas you love. And they'll make your space even more comfortable — after all, who wants to sit on old, broken-down cushions when you could sit on ones that feel like a cloud?
Along with soft and airy, summer calls for bright colors. If you stick with a theme of two to four colors, you'll create a bold, interesting look without making the space overwhelming. You can choose any color you like for your patio, but here are a few summer-friendly hues to give you some design inspiration:
Coral

Mint green

Yellow

Cerulean

Orchid
3. Set up an outdoor dining room.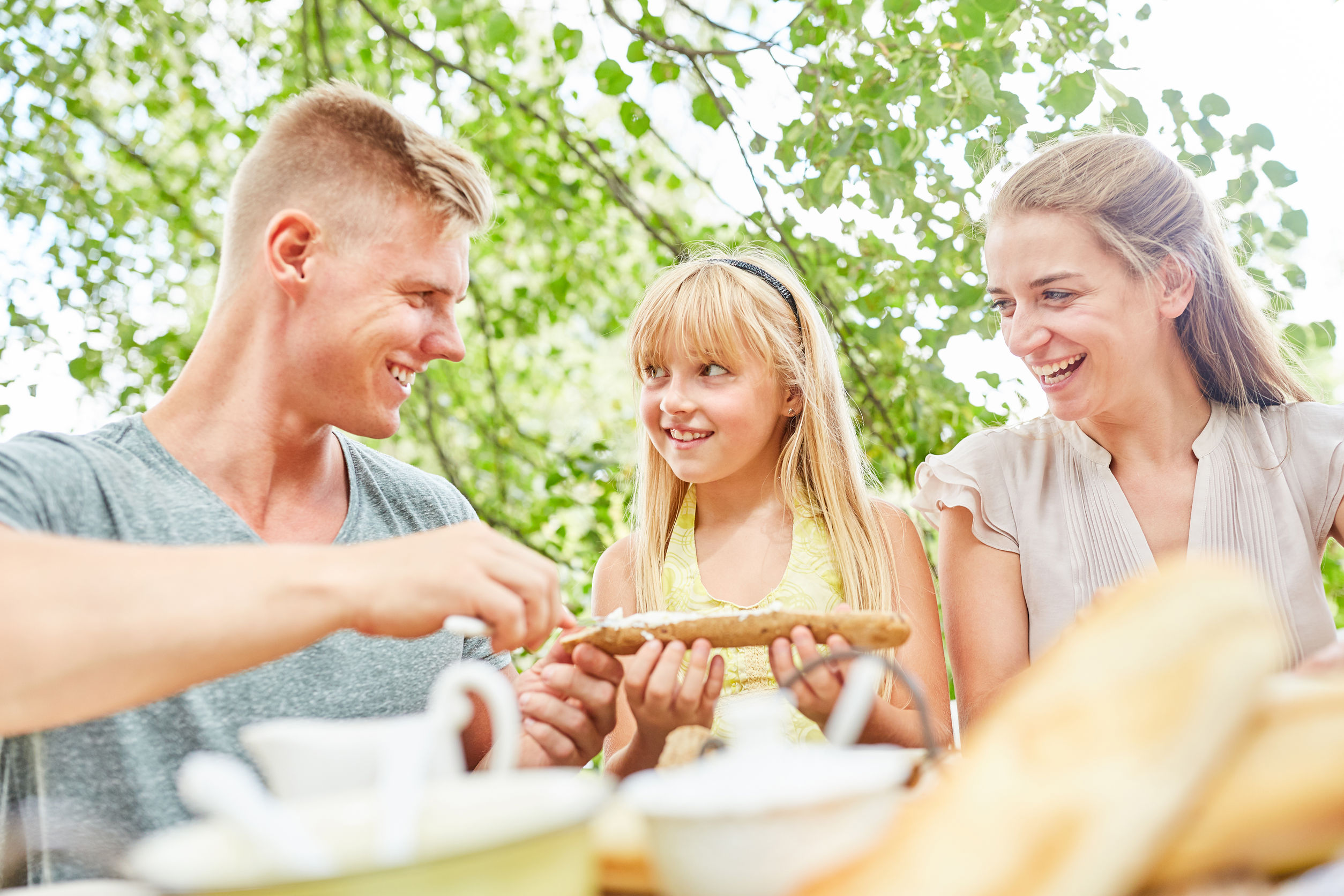 One of the best parts of summer is spending more time outside, and that includes eating! With an outdoor dining room, you can entertain a small group under the stars, bring family dinners outside, or enjoy a cool drink in the shade after a dip in the pool.
Consider setting up a patio umbrella to give you some shade as you enjoy breakfast in the morning sun or dinner after a long day in the sun. Adding a rug under a table will help you tie the space together (and you can choose from one of the summer colors we recommended!). And a beverage bar will be a big hit for kids and adults alike, especially when you're entertaining for a while on the patio. You can create (or revamp) your own bar cart with this DIY tutorial.
4. Get creative with your gardening.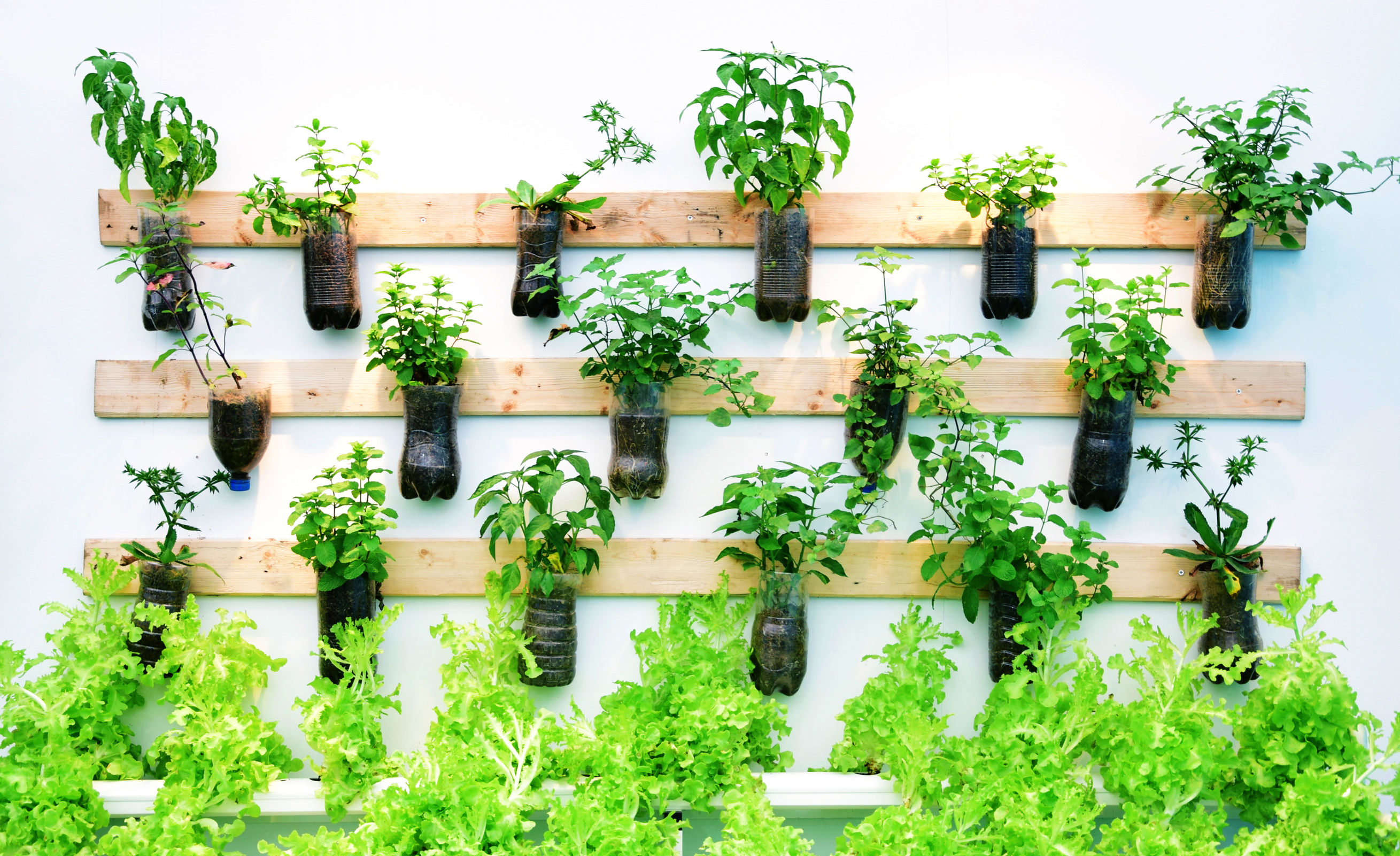 You might be looking for a more creative way to garden, especially if you live in the city or have a smaller outdoor space. A patio wall, a backyard fence, or the back of your house could be the perfect spot for a vertical garden for your vegetables, flowers, and herbs. Or, if hanging baskets and planters are more your style, you can hang these from your patio's trellis, pergola, or any other suitable spot.
Vertical gardens are growing in popularity because they save space, can sit on any surface, and look incredible in anyone's backyard. Cedar is a great option for vertical planters, since it resists decay and can stand up to lots of water and direct sunlight. Check out this blog from Man Made DIY for a quick how-to on creating your own cedar vertical garden.
5. Add privacy and shade.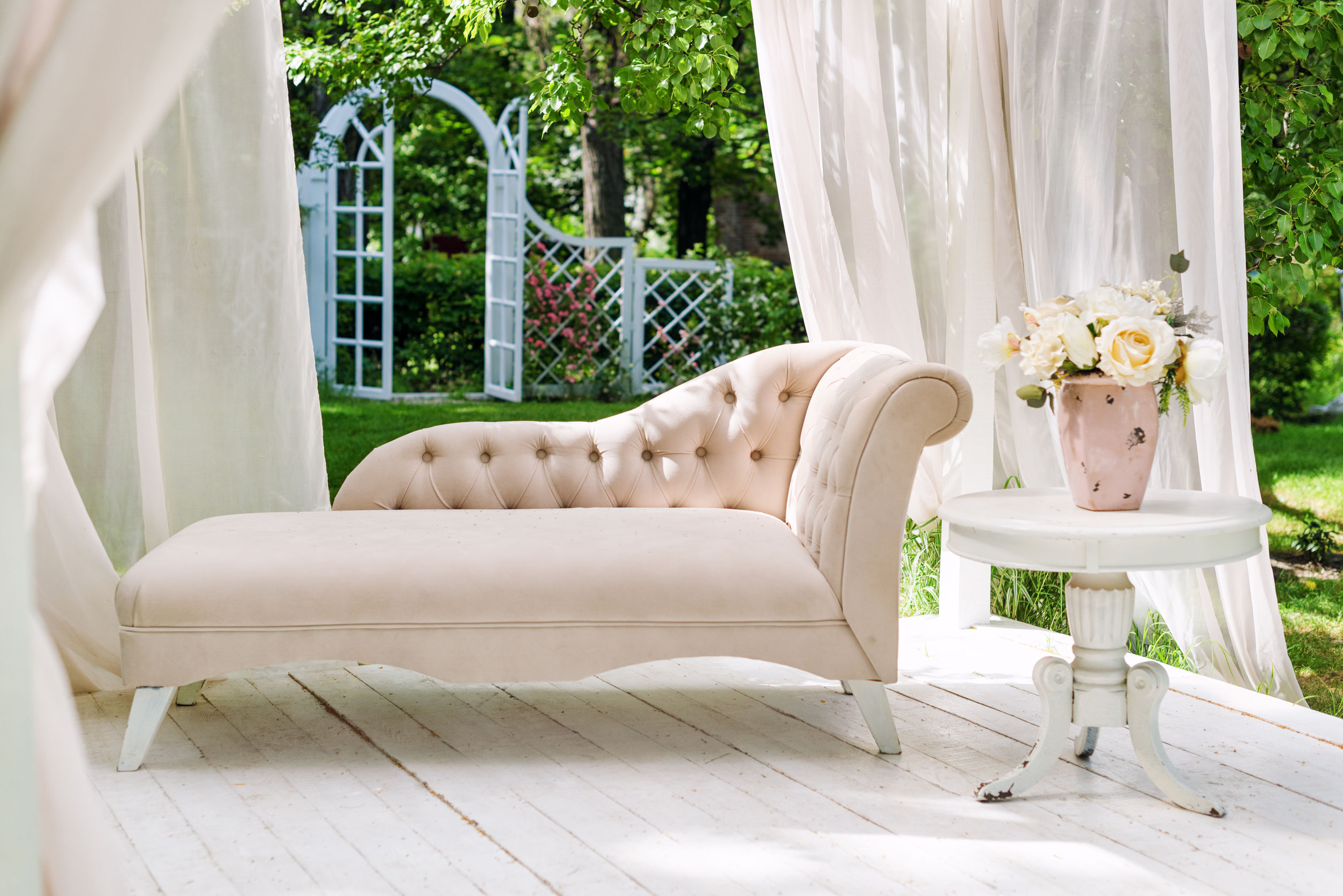 Want to lay out in your backyard without the entire neighborhood knowing it? You can enjoy some rest and relaxation in peace with outdoor curtains. Whether you hang them up all around your patio or just on one side, curtains offer a shady retreat from the hot summer sun, as well as a layer of privacy between you and the next-door neighbors.
A patio umbrella is another great option for staying safe and cool in the summer heat. It'll protect your skin from UV rays, help you avoid overheating, and even keep your patio furniture from fading in the sun. And with bold summer colors available, outdoor curtains and an umbrella can help you express your style while keeping your cool!
6. Light up your space.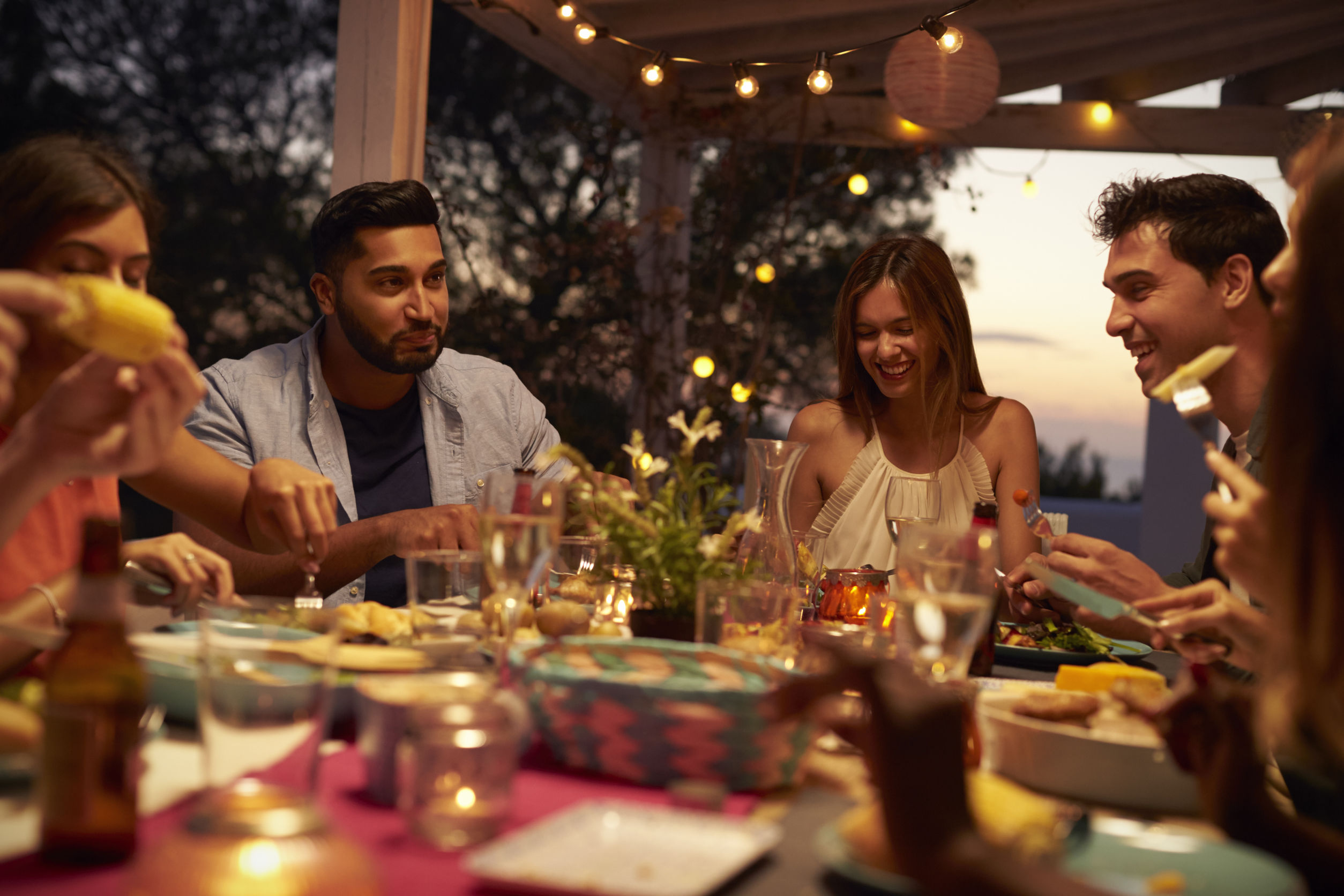 With longer days and comfortable nighttime temperatures, you can keep your patio parties going for a while. You and your family or guests will love talking, laughing, and sharing good food well into the evening, especially if your outdoor space has warm, inviting lights or a cozy fire.
Hurricanes with candles, string lights, and paper lanterns are all wonderful choices for patio lighting. They make a stylish statement without dominating the space. If you're feeling bold, you could even try a hanging candle holder to spruce up your al fresco dining room! A fire pit will also provide lighting (and warmth) as you and your guests or family relax after a nice meal or make some s'mores.
We hope these summer patio decorating ideas inspire you to design a dreamy outdoor space you love spending time in!
Still not sure where to start? Our experts can give you more decorating tips, help you choose the best outdoor accessories, and work with you to custom-design patio cushions and pillows for your unique outdoor space.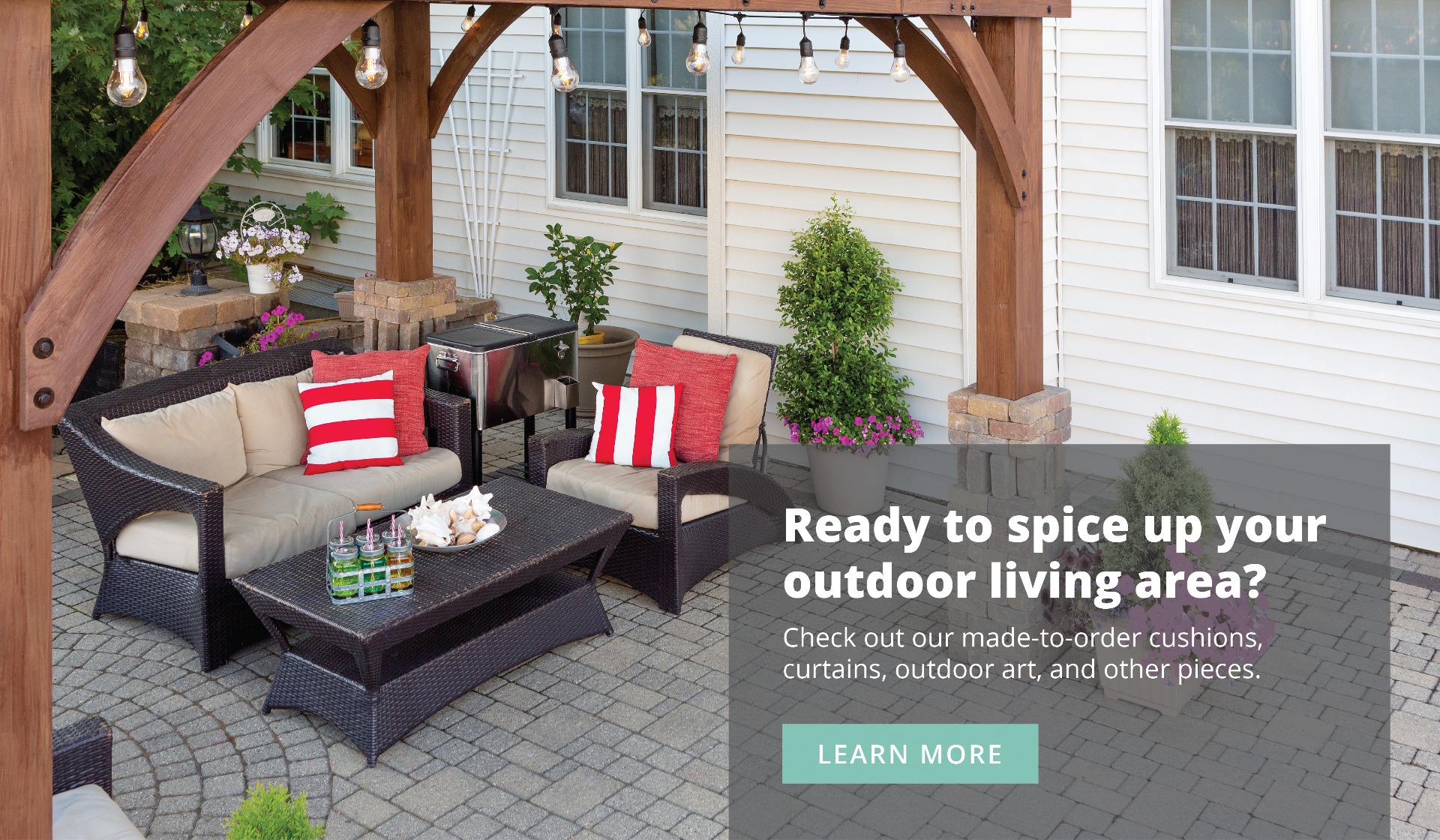 Summer Living Direct has helped homeowners and decorators find custom cushions, curtains, outdoor art, and umbrellas for their patios since 1994. To learn more, please visit our website or follow us on Facebook.