We know you're looking forward to having friends over and spending quality time with them again. But you and your family can still enjoy your outdoor living space! From taking a work or e-learning break to starting DIY projects together, there are plenty of ways to make your porch or patio even more beautiful — and keep boredom at bay.
Read on for five things you can do with extra time at home.
1. Take a break from work, e-learning, and Netflix.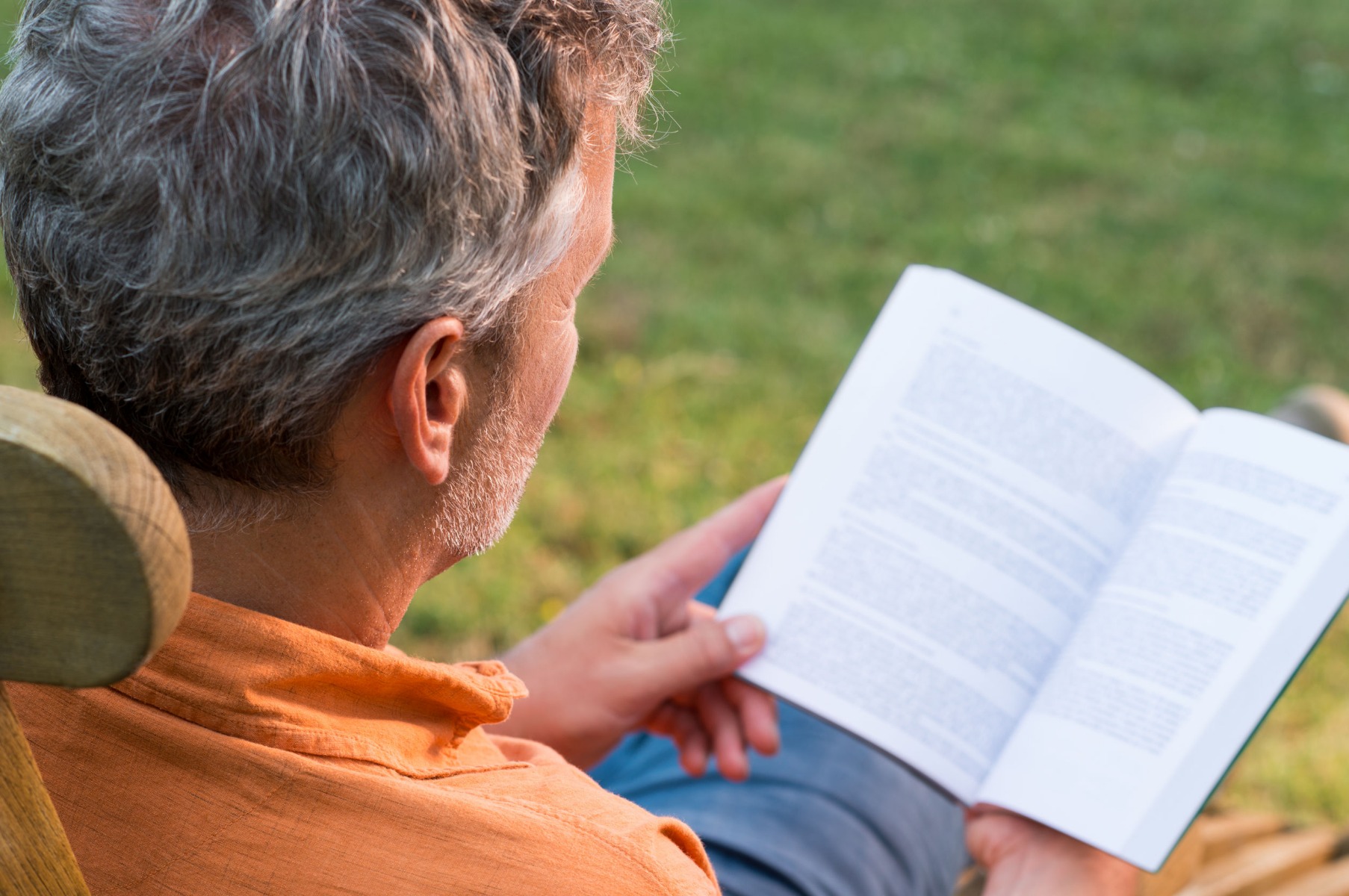 Need to get away from TV or work for a while? Why not take a break on your porch or patio? Grab your phone, tablet, or computer, put your earbuds, in and get swept away with the audiobook version of a classic novel.
Here's a list of 30 timeless books you can enjoy, including: 
To Kill a Mockingbird

by Harper Lee

The Lord of the Rings

by J.R.R. Tolkien

The Great Gatsby

by F. Scott Fitzgerald

Little Women

by Louisa May Alcott

Frankenstein

by Mary Shelley

And more

See what you can find online at your local library, or try a free audiobook platform. Audible is currently offering free audiobooks you and your family can stream.
2. Make your own patio canopy.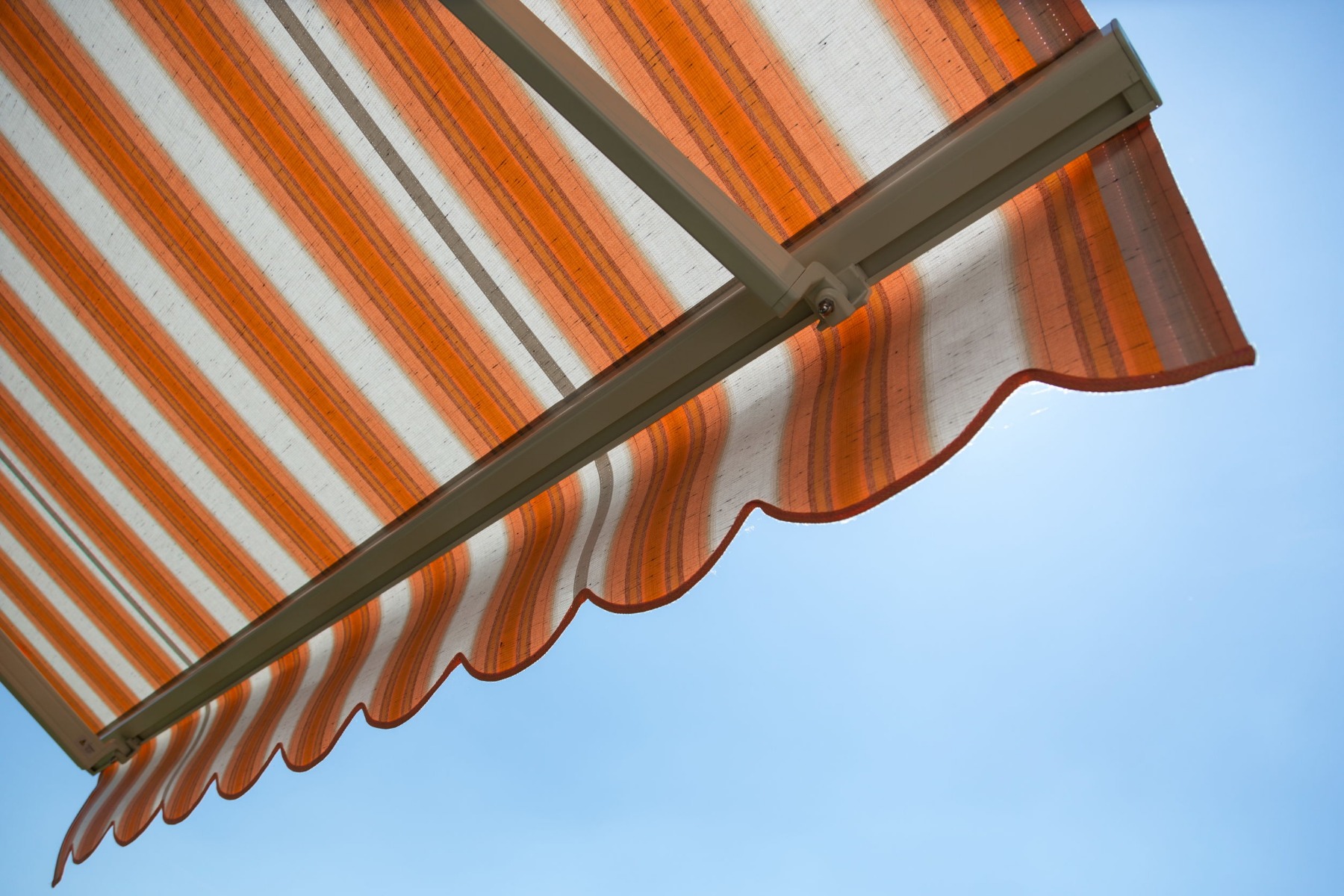 Sunny spring and summer days are wonderful, but having a canopy can bring welcome shade (and protect your skin from the sun's harmful rays). With a little extra time at home, you can build your own retractable canopy. Get the kids involved to make it a family project!
HGTV walks you through everything you'll need, but here's a quick summary of the steps you'll take:
If you need any materials, such as

fabric by the yard

, order them online.

Gather all supplies (once everything you need has been delivered).

Prepare and paint PVC pipes for rods.

Cut and sew the fabric into a shade.

Add rods to the shade.

Build the support beams.

Install the canopy.

Enjoy your newly shaded outdoor space!
3. Start a mini garden.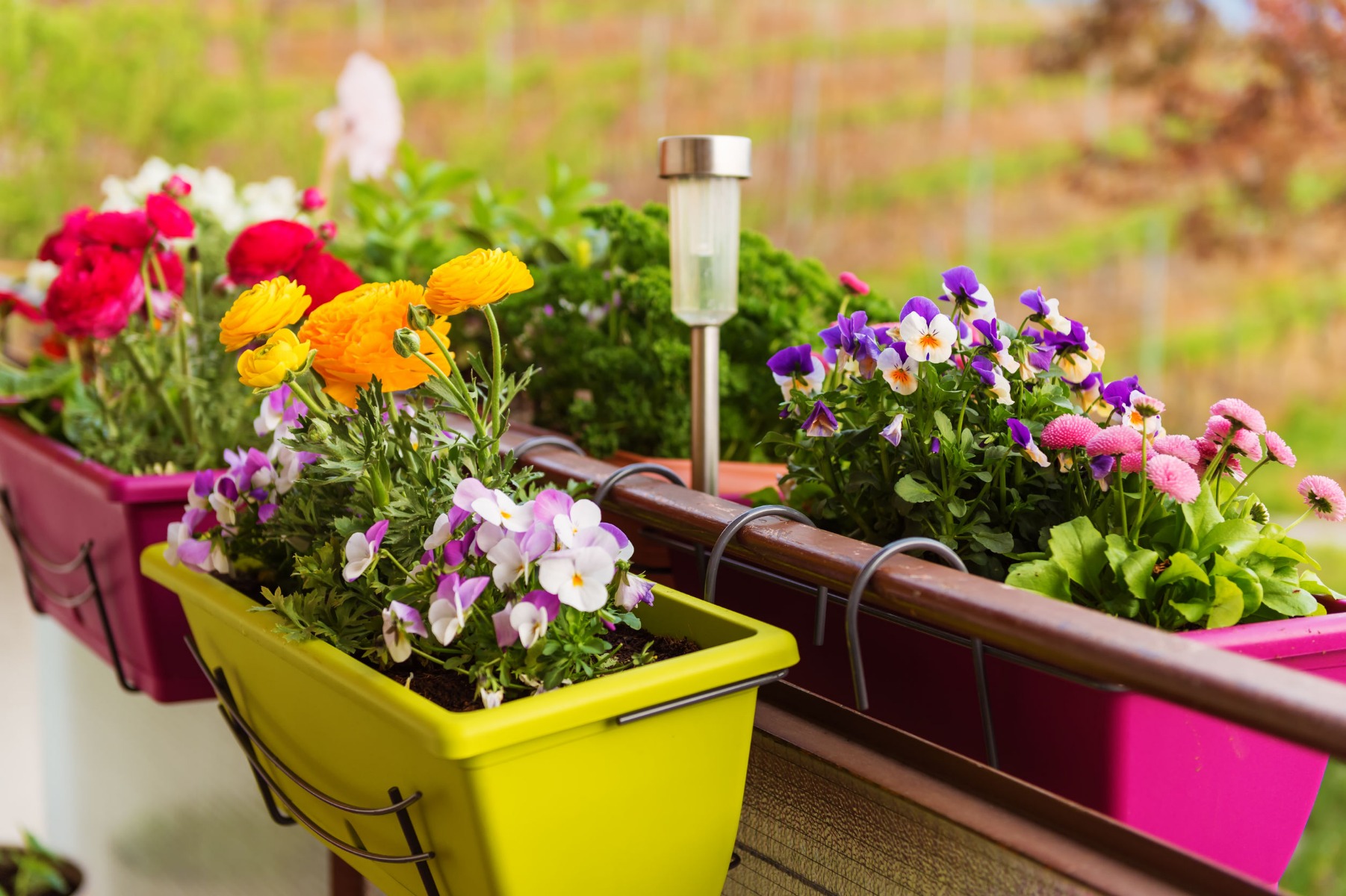 Whether you've always had a green thumb or never planted anything before, this is a great time to plant a mini garden! You'll enjoy spending time outside and taking care of the flowers or herbs. And because mini gardens are so movable, you can plant the seeds on your deck or patio, then bring them inside during bad weather.
Sunday Gardener offers a few tips to start your mini garden: 
Gather small containers for your herbs, succulents, or flowers. Glass or plastic dishes, ceramic pots, and decorative bowls work well.

If your containers don't have drainage holes, carefully add them yourself with a drill. This way, water can run out.

Add potting soil, then plant your seeds. 

Remember: You can do all of these things from the comfort of your porch or patio!

And if you need to order tools or seeds, Backyard Boss put together this list of 39 great online gardening stores.
4. Have a family picnic.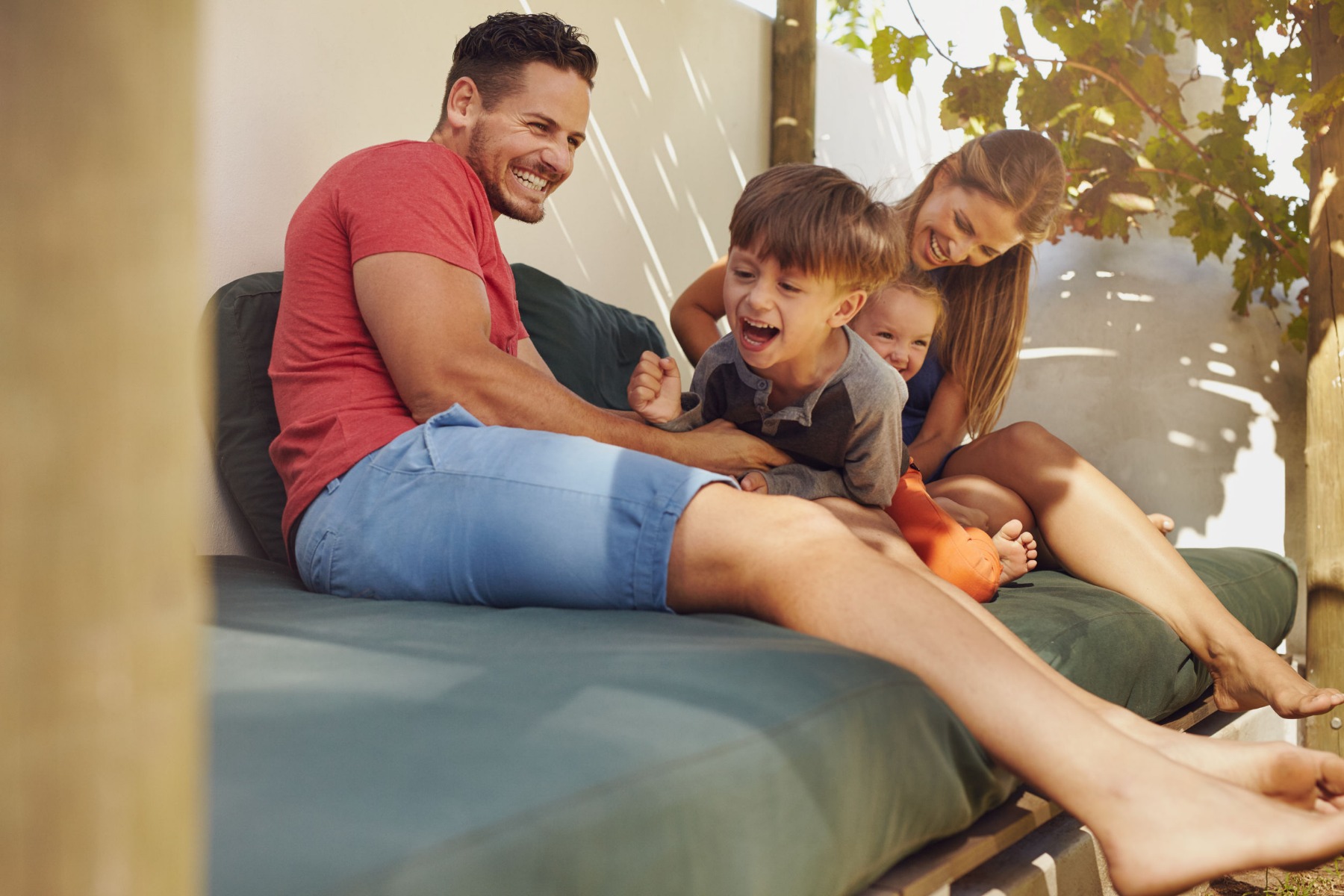 Picnics are the perfect way to bond with your family while enjoying your backyard or patio! Take advantage of the warmer weather (and whatever non-rainy days April sends us) by making time for an outdoor lunch or dinner. You can even spread a checkered blanket on the grass and pack a wicker basket with food for a classic picnic feel!
If you need some picnic inspiration, try these ideas from The Spruce Eats:
A classic cookout with burgers and hot dogs

Dippable appetizers, like chips and salsa or veggies and hummus

Takeout from your favorite local restaurant

S'mores over the fire pit

And more
5. Get your patio ready for summer.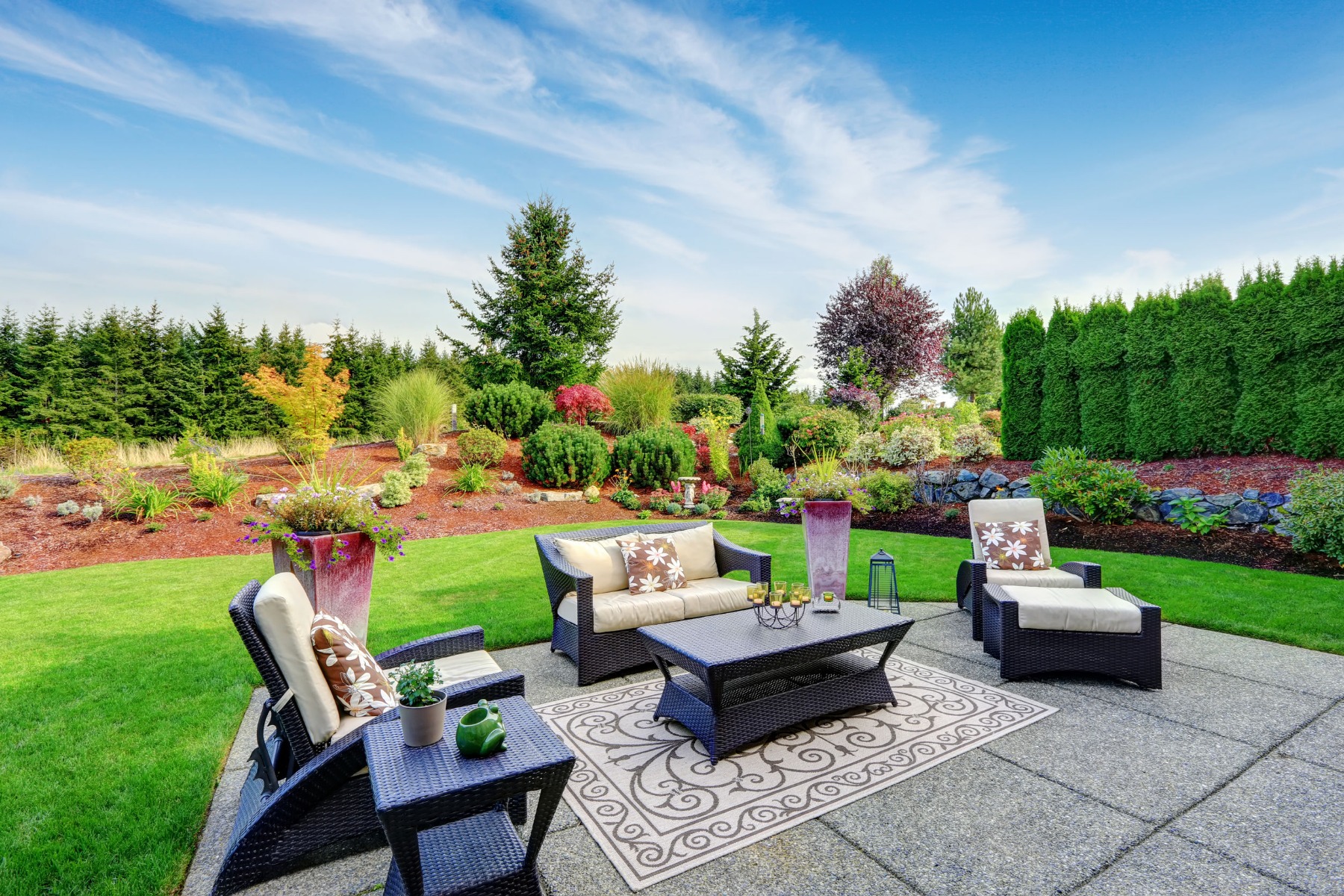 This is a great time to decide how you'd like to rearrange or update your furniture, outdoor art, umbrellas, and other decor. And if winter or bad weather took a toll on your cushions, it may be time to clean or replace them. After all, your patio should be a comfy, attractive place where you want to spend time!
Here are a few resources for getting your patio cushions and furniture ready for summer: 
We hope you have a blast with these five activities! While we're not sure how much longer we'll all be staying at home, you can still enjoy quality time with family in your outdoor space.
Need more patio and outdoor inspiration?
Summer Living Direct—a branch of Jordan Manufacturing—has helped Indiana homeowners, decorators, and DIY-ers find quality custom cushions, curtains, outdoor art, and umbrellas for their patios since 1994. To learn more, please visit our website or follow us on Facebook.